The world over — from politics to business to jewelry making — is being transformed by female voices and hands. "Female-made" or "woman-owned" might be a seal of approval that you look for these days when shopping. Since it's Women's History Month, it's only fitting to look at some of jewelry design's most famous female artisans.
Meet Alma Theresia Pihl (1888-1976). Alma, in her lifetime, became one of Fabergé's most celebrated and talented artists. Today she might be found among the world's self-made women, but she was — like all of us — shaped by her family and her culture.
Her most famous work of art might be the Mosaic Egg and Surprise currently housed in the Royal Collection Trust in the United Kingdom. This artwork was commissioned by Tsar Nicholas II, Emperor of Russia (1868-1918) for his wife, Tsarina Alexandra Feodorovna (in fact, the Tsarina's initials are on the egg in moonstone finial). Gifted at Easter in 1914, it has been described as "a gold egg as though embroidered on canvas."
A Jewelry Designer's Early Beginnings
But before Alma was designing intricate, jeweled eggs made of gold, platinum, rose and brilliant diamonds, rubies and topaz, emeralds, moonstone, and more, she was growing up in Moscow, Russia (then, the Russian Federation, or pre-Revolution Russia). Born in 1888 to a family of jewelry designers — her grandfather was the famous August Holmström, Fabergé's workmaster, while Alma's father, Oscar Pihl, was the head of Moscow's Fabergé jewelry workshop. How could she not become a gifted jewelry designer?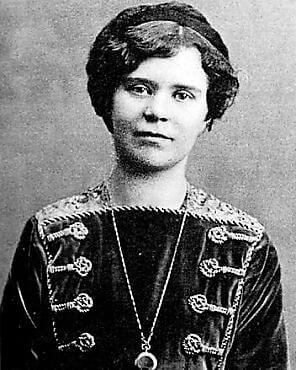 As a young woman, Alma became a trainee of Fabergé, working on archival materials while, like any true artist, she was beginning to sketch jewelry designs of her own. As a young woman, she was beginning to dream, create, and imagine new art and jewelry designs in her spare time.
After only two years in training, in 1911, Alma took on the first major challenge of her career: a commission by a wealthy businessman in the oil empire, Dr. Nobel. He wanted 40 small pieces of jewelry each with unique designs. These were to be gifts for the wives of his business associates; this jewelry was to be tucked away in white linen napkins for the women to discover at the dinner table. (They were not to look like bribes, were the strict instructions, but like unique works of art!). Enter Alma Pihl.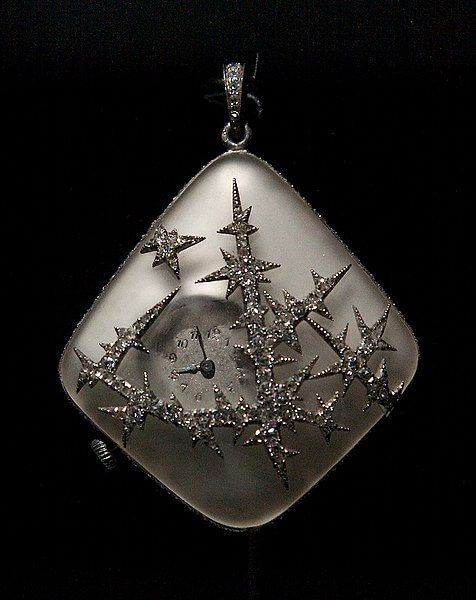 Image provided via Flickr
Searching for inspiration, according to Sotheby's, Alma gazed out of her frostcovered workshop window and "noticed sunlight glistening across the ice fractals forming on her window pane. The shimmering, intricate delicacy of these ice flowers gave her the idea to transform rock crystal, tiny diamonds, gold and platinized silver into six different brooch designs, which she labeled as 'frost flowers.'"
What resulted are Alma's now famous Snowflake Pendants, or Frost Flowers, made of sophisticated rose-cut diamonds and jeweled rock crystal. Dr. Nobel, so impressed with Alma's design, purchased exclusive rights to her design concept.

While your jewelry may not be housed in a royal collection, it's still worthy of preservation. To preserve, protect, or re-imagine any of your jewelry pieces, don't hesitate to contact My Jewelry Repair today.