At MyJewelryRepair.com, our master craftsman have over 20 years of experience bringing necklace jewelry back to it's former glory.
Necklace Repair Made Simple
Our easy-to-use ordering process makes it simple to place your order, so you can mail your necklace to our master jewelers. We evaluate it for free, and you choose the repairs you want! We then simply perform the repair and send it right back to you.
If you require a different type of repair or service for your necklace, feel free to Contact Us.
For a cost breakdown, please visit our Pricing List.
Necklace Services Available for Various Styles
Pearl, Chain, Diamond, Rivière, Choker, Princess Matinee, Opera, Rope, Lariat, Cross, and more
Our Nationwide Reach
MyJewelryRepair.com can fix your necklace, whether you live in New York, Los Angeles, Ohio, or Texas. We serve anywhere in the United States with free standard shipping. We dedicate ourselves to giving the highest quality necklace repair without restrictions or limitations. Send your damaged necklace to My Jewelry Repair today and we'll send it back good as new.
We Give Your Necklace the TLC It Needs
Even if you take special care of your jewelry, every piece needs some form of service and routine maintenance to keep it looking like new. Our team of master jewelers will execute any type of necklace repair you might need. Everyone can take advantage of our repair services, no matter where your jewelry was purchased.
We Repair What Your Local Jeweler Cannot
We get many repairs from local jewelry and watch repair shops who don't have the means or expertise to make intricate repairs. You might have even been a My Jewelry Repair customer and not have known it.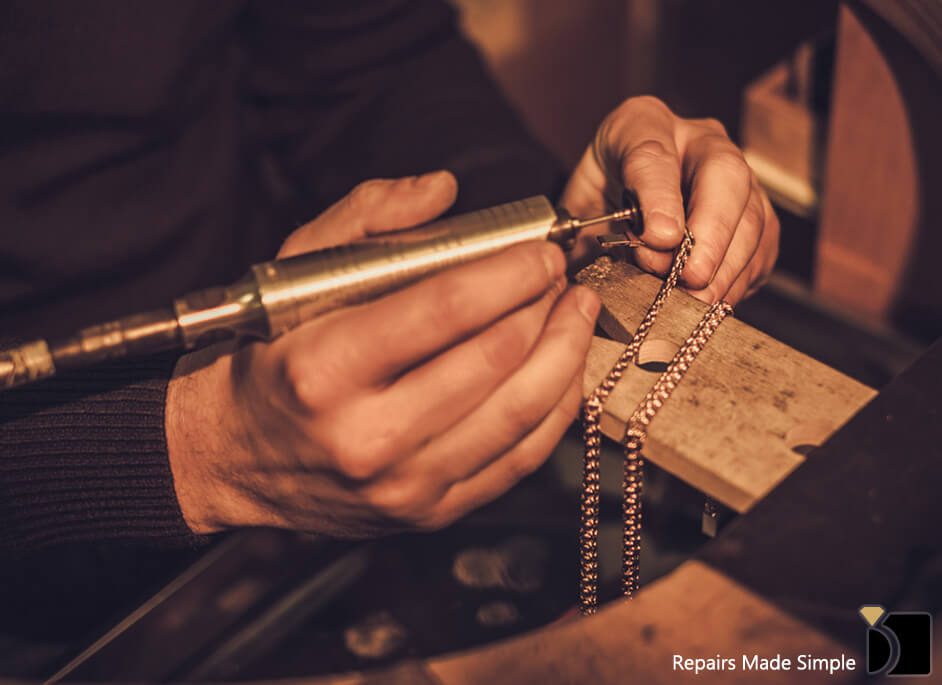 "Where can I find necklace repair near me?" With MyJewelryRepair.com… Anywhere!
When you find your self asking where to go, you'll be glad to know we can provide services from anywhere in the country! We have locations on both coasts and offer free standard shipping – even from Alaska and Hawaii.
The Most Convenient Location of All is Your Own Home
You lead a busy lifestyle, so you don't really have time to research your local jewelers and jewelry repair shops. You don't have time to read the reviews and come to a rational conclusion. That's where My Jewelry Repair comes in. All you have to do is select your necklace repair service on our website, print out your packing slip, and arrange to have your repair picked up, or drop it off at your local carrier. Then leave the hard work to us.