From soldering a broken chain to restringing pearls and beads, we have all of your necklace repair needs covered!
At MyJewelryRepair.com, our master craftsman have over 20 years of experience bringing necklace jewelry back to it's former glory.
Necklace Repair Made Simple
Our easy-to-use ordering process makes it simple to place your order, so you can mail your necklace to our master jewelers. We evaluate it for free, and you choose the repairs you want! We then simply perform the repair and send it right back to you.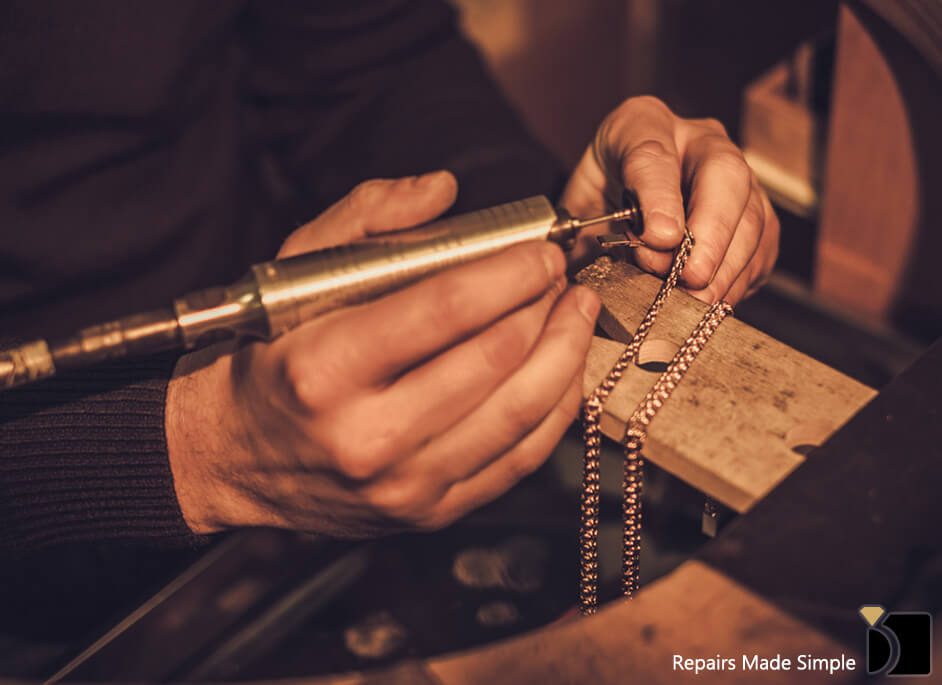 List of Necklace Repair Services
If you require a different type of repair or service for your necklace, feel free to Contact Us.
For a cost breakdown, please visit our Pricing List.
Necklace Services Available for Various Styles
Pearl, Chain, Diamond, Rivière, Choker, Princess Matinee, Opera, Rope, Lariat, Cross, and more
All Of Our Services Are Available at All Times
From New York to Los Angeles, Ohio to Texas, our services are not limited by location. We can serve you anywhere in the United States with Free Standard Shipping. Meaning you can get the highest quality in jewelry repair without restrictions.
MJR's Commitment to Quality
MJR has been performing jewelry and watch repairs for manufacturers and department stores for over two decades. We pride ourselves on our list of quality Craftsman who employ our services. To learn more about our history, please visit our About Us page.
For information on how we keep your items safe, please visit: Security
To begin using our service and repair your jewelry, please click on the "Get Started" button below.