Main Content
Premier Watch & Jewelry Repair Services Online

Experienced & Certified Quality
Master Jewelers. Certified Watchmakers. We provide the highest caliber of Jewelry and Watch Repair Services.

State-of-the-Art Technology
NASA-Level Clean Rooms, 3D Printers, Laser Welders, and more! We utilize the latest in tech and technique to offer you the best possible service.

Active & Friendly Communication
We keep you updated every step of the way and are ready to respond to any of your questions so that you can have ease of mind.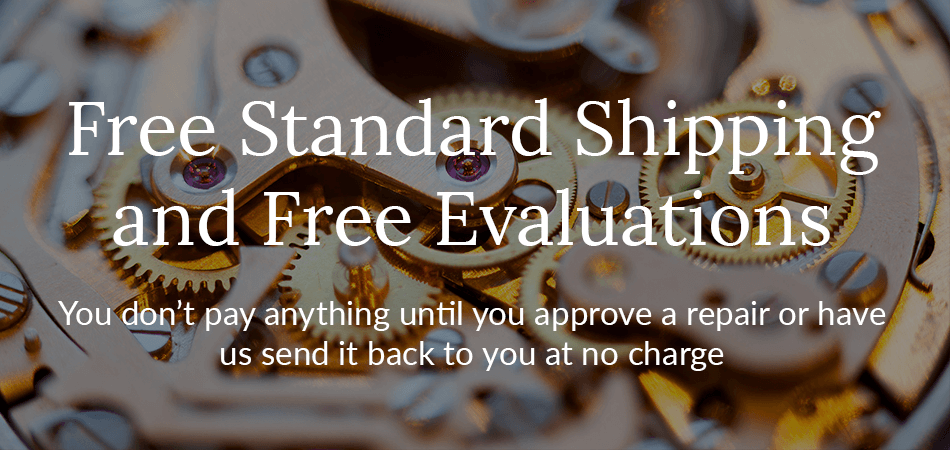 My Jewelry Repair's Promise
When you choose My Jewelry Repair, you're choosing Master Jewelers and Certified Watchmakers who are highly skilled in their craft. You're choosing state-of-the-art environments that were specifically designed to perform the highest caliber of service possible for our customers. Perhaps most important of all, choosing My Jewelry Repair is choosing a culture that prioritizes the safety and perfection of each item that passes through our doors. Choose My Jewelry Repair today!
Take a look at How It Works »
Fantastic work done on my charm
I am 100% satisfied with the craftsmanship and quality of the work that was done on my charm. If ever i need any of my… jewelry repaired again i will be coming back. I'm very happy Read more "Fantastic work done on my charm"
shawn williams
"They did a beautiful job"
"They did a beautiful job restoring my 1968 college ring after the stone fell out and was lost. It looks beautiful. Only negative was that… it was more expensive than I thought it would, but the workmanship is excellent. I do not regret paying the amount charged." Bloomfield Hills, MI Read more ""They did a beautiful job""
Jon B.
Amazing restoration
I found this company online, and mailed my 1949 watch in for restoration. I thought the watch might be a total loss, with damage beyond… repair. However, the end result was a stunning, amazing work of art, true to the original watch. It's a sentimental piece, and I am so happy. Read more "Amazing restoration"
Marie DeStefanis
Super-fast service
My swiss Elgin watch is 40 + years old and it had never been serviced. I recently took it out of the drawer and started… wearing it and after a few days realized that it was not self-winding. Sent it to MJR and explained that it probably just needed serviced. It had only been gone from my house about 18 days total and today it is back in my hands working like new again. The 18 days includes my shipping time and their shipping time to return it plus their time to repair it. All in all that is super-fast! Very happy with MJR service and will always use them from now on. Thanks a million! Read more "Super-fast service"
Lonnie
"Excellent prices"
"Great job excellent prices will use again" Pleasantville, NJ
Wendy S.
"They look ten times better then when we bought them"
"Just got my rings back and they look ten times better then when we bought them. They fit perfectly and you can't tell they were… resized at all. I'm so thankful for the work My Jewelry Repair did after being told by multiple places they wouldn't or couldn't resize my rings because of the material or the jewels in the bands." Tipton, IN Read more ""They look ten times better then when we bought them""
Nikita S.
"My ring looks brand new and you can't even tell it was resized"
Brittany
"Had such wonderful customer service"
"Words cannot express my thanks to this company! I recently lost a diamond out of my engagement ring. To make matters worse, it happened literally… the day after the store we bought the ring closed. I was reaching my breaking point until I was directed to this website. I was skeptical to say the least, I mean this was my engagement ring! After talking with a representative who assured me that everything would be fine, I sent my ring in. I followed the process diligently and any point I had a question I emailed the representative and received responses almost immediately. To top it all off, it was returned to me before my requested date! I have never had such wonderful customer service and will be using this company for all my jewelry concerns in the future!" Arkansas Read more ""Had such wonderful customer service""
Jamie Thomas
"I will certainly use again"
"Great job , and reasonable price. I will certainly use again for any repairs" Anchorage, AK
Mike R.
Wow…Looks good as new
Wow….Stunning repair. Great Job fixing a diamond cut rope chain that was broken in two. Looks good as new. Cant even tell it was repaired!!!!!… Thank You. OHHH and great service, reasonable cost with timely shipping. You have my business going forward. 10+ Read more "Wow…Looks good as new"
Donald Hallam
Making Our Mark in the Jewelry & Watch Repair Industry
At My Jewelry Repair, we aim to provide our customers with the highest caliber of jewelry and watch repair all from the comfort of their home. Our range of services allows us to cater to each individual need of our customers, ranging from a broken clasp in their childhood bracelet to an entire movement recreation in their favorite timepiece.
Our team of hand-selected master jewelers and certified watchmakers display not only noteworthy credentials but also years of experience, allowing our customers the confidence of knowing their item is being placed in the right hands for the job.
We are the one-stop-shop for anyone searching for a high caliber, proficient, and straightforward jewelry and watch repair service.
Ready to find the service you need? Check out all of Our Services »