When your watch needs quality care and repair, we are here to provide it. Our process makes it easy to place your order, so you can mail your watch to our certified watchmakers. We evaluate it for free, and you choose the repairs you want. We then simply perform the repair and send it right back to you.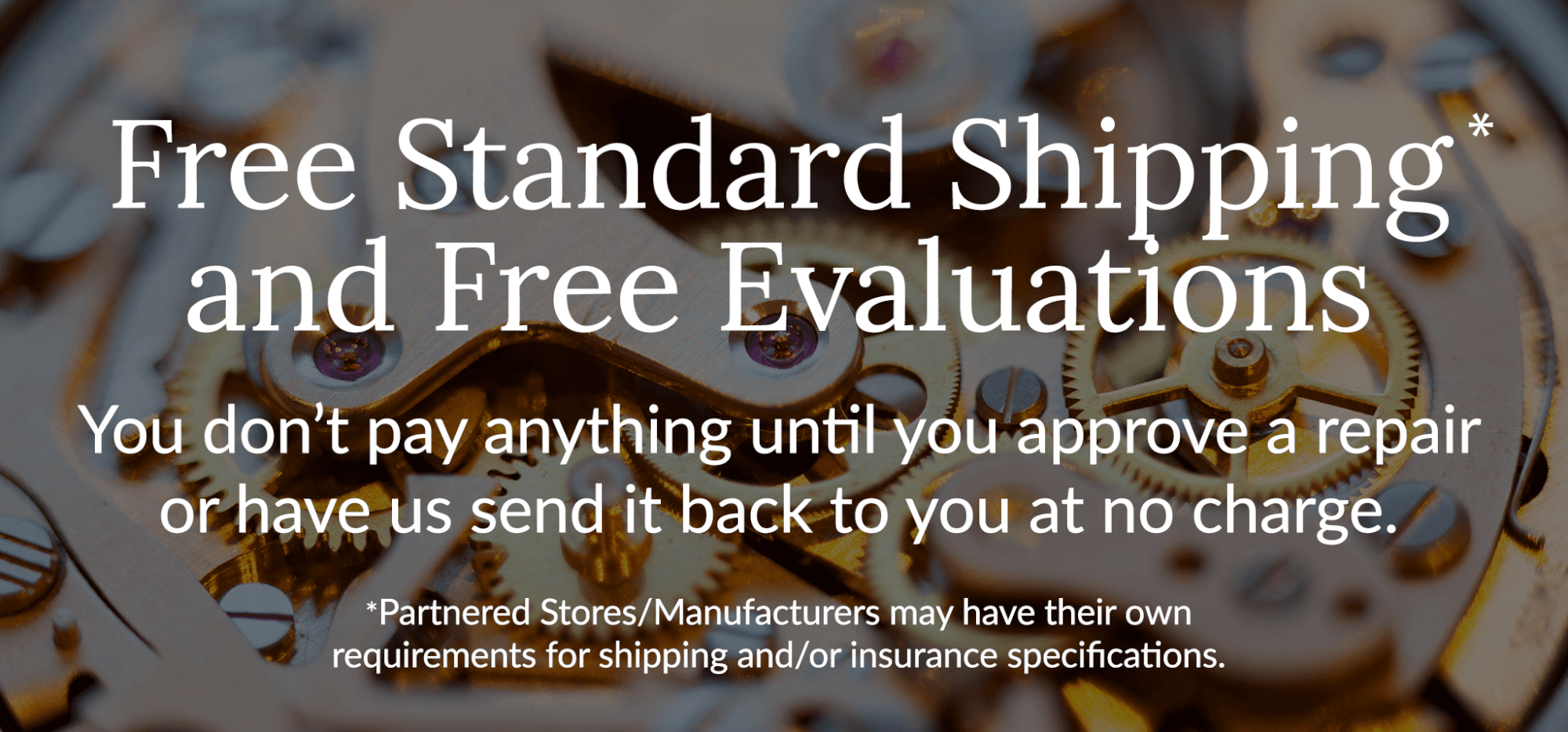 Our master craftsmen have over 25 years of experience bringing timepieces back to their former glory. From professional battery replacements to mechanical movement overhauls, we have all of your watch repair needs covered!
List of Watch Repair Services
If you require a different type of repair or service for your watch, feel free to Contact Us.
For a cost breakdown, please visit our Pricing List.
Watch Services Available for Various Makes & Models
Bulova, Accutron, Montblanc, Citizen, Gucci, Omega, Seiko, Tag Heuer, Movado, Victorinox Swiss Army, Wristwatches, Pocket Watches, Vintage Timepieces and more.
Elite Watch Repair Service Center
Your watch will be restored in the most ideal conditions for a timepiece possible. Including Swiss standards such as: NASA level clean rooms, extensive natural lighting, the latest equipment, and more. There is no other facility of this level, designed specifically for the craft of watchmaking, in all of North America.
Our team of Experienced Watchmakers have many Certifications, including:
WOSTEP
CW21
SAWTA
SWATCH Group
Among others, and more still to come! (Learn More)
Professional Parts Sourcing Team
Genuine parts, especially for rare vintage watches, can be a challenge, but our long history within the industry has given us access to great sources around the globe. Even if the parts are no longer available, our certified watchmakers can manufacture some parts if needed.