Repairs Made Simple
Professionally Equipped Facilities, State-of-the-Art Security, Certified Watchmakers, Master Jewelers, all of it comes together to offer you the best Timepiece and Jewelry Repair Service online. Our easy-to-use ordering process makes it simple to place your order, so you can mail your item to our specialists. We evaluate it for free, and you choose the repairs you want!
We then simply perform the repair and send it right back to you. #RepairsMadeSimple
Ready to place an order? Click the 'Get Started" button!
Our watchmakers are CW21 & SAWTA certified and fully equipped with the facilities and equipment to meet watch manufacturer standards. From simple battery replacements to full mechanical movement overhauls, our watchmakers can do it all.
For more information on our timepiece services, please visit: Watch Repair Information.
From engagement ring resizings, to delicate invisible setting work, our Master Jewelers can bring your favorite ring back to it's former glory.
For more information about our ring restoration services, please visit: Ring Repair Information.
Pearl Restringing, Chain Soldering, Clasp Replacements, whatever your necklace or pendant needs, we can do.
For more information on our Necklace Restoration Services, please visit: Necklace Repair Information.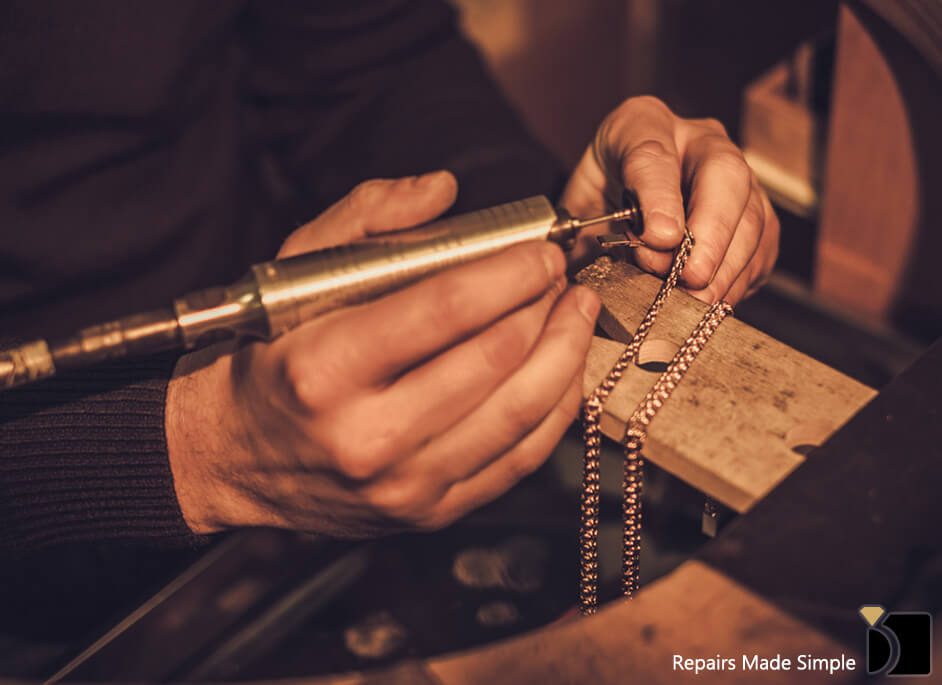 Bracelets, Earrings, Anklets, if it's jewelry we can repair it! Our facilities are equipped and staffed to ensure that we can handle any jewelry repair service. Have a question? Feel free to
contact us