Your Invisible Setting Restored to Perfection
Are you in need of a master jeweler you can trust with your Invisible Setting?
Look no further! Our team of master jewelers has the magic touch in making this fantastical setting come to life!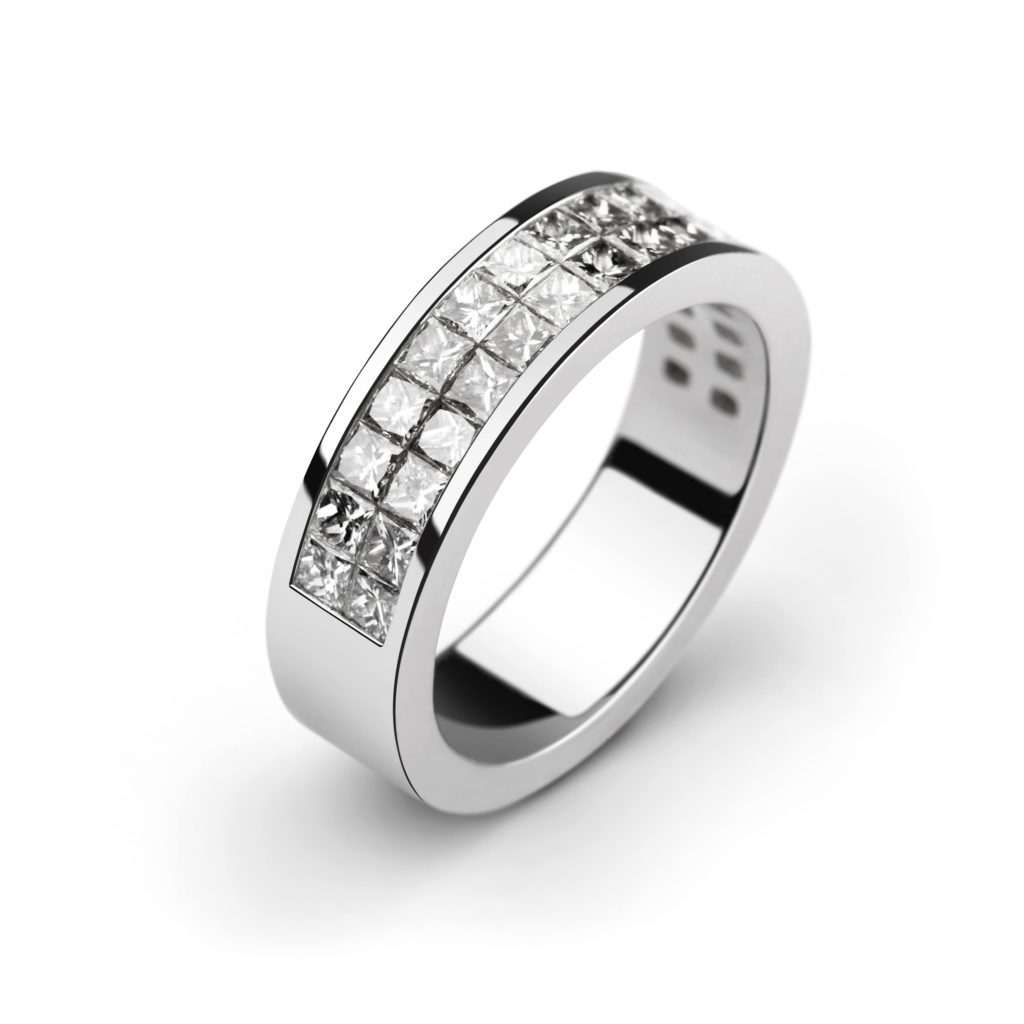 Invisible Setting Repair
Invisible settings happen to be one of the rarest and most intricate setting techniques known to jewelry. Whether it be a ring, a bracelet, or even a necklace, your invisible setting requires the precision of a master jeweler who understands the complexities of this beautiful technique for setting gemstones.
Why Us?
At My Jewelry Repair, we hand-select master jewelers who not only know how to perform an invisible setting repair but are specialists in the art of this technique. Your special accessory will be placed in the hands of a professional who appreciates the difficult process of making your invisibly set jewelry as perfect as possible.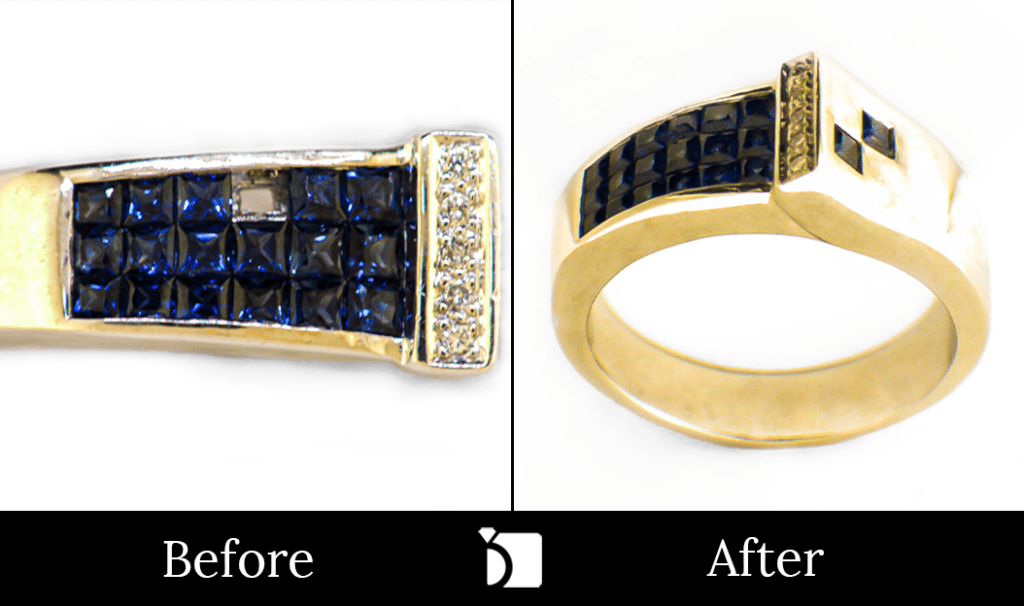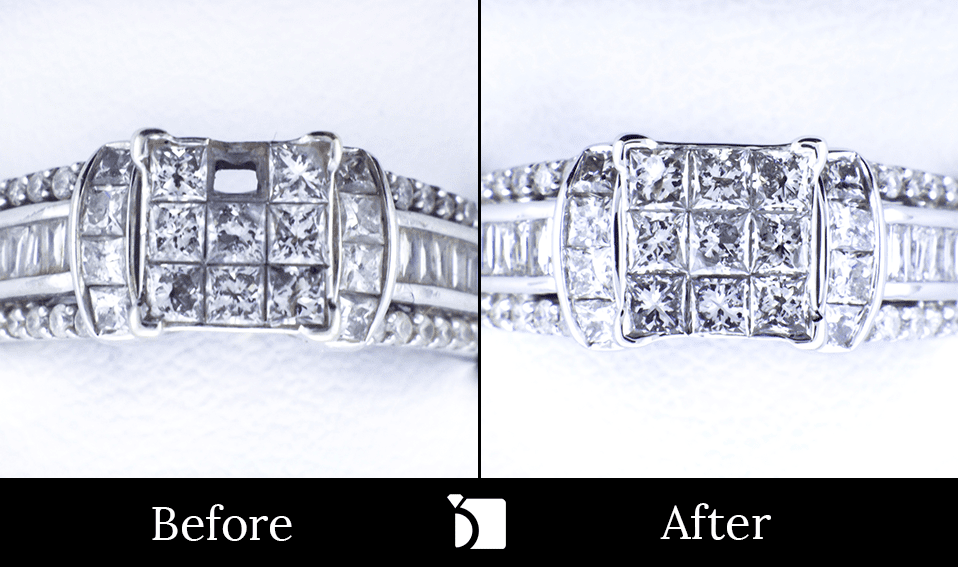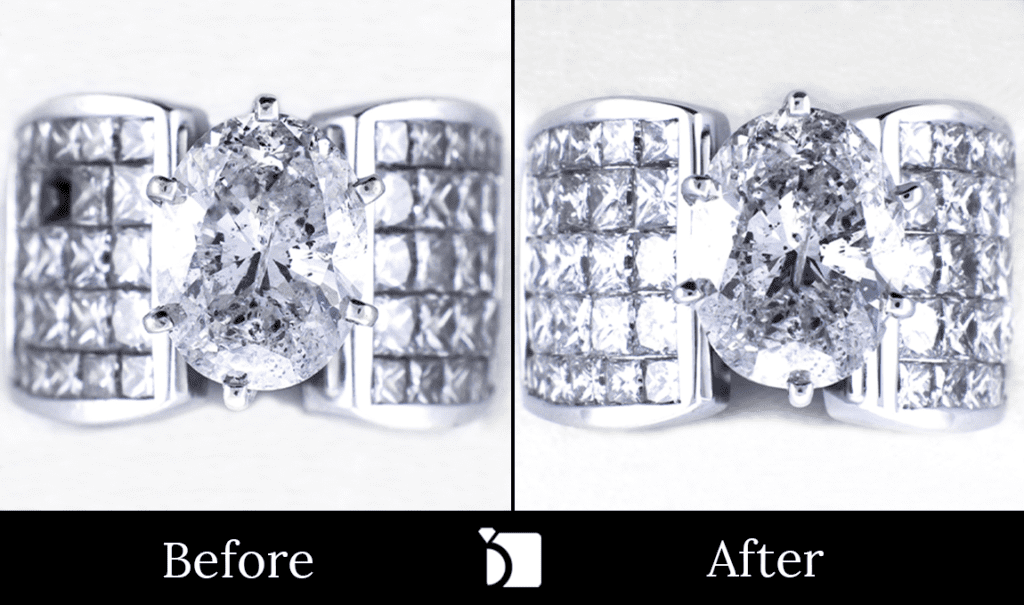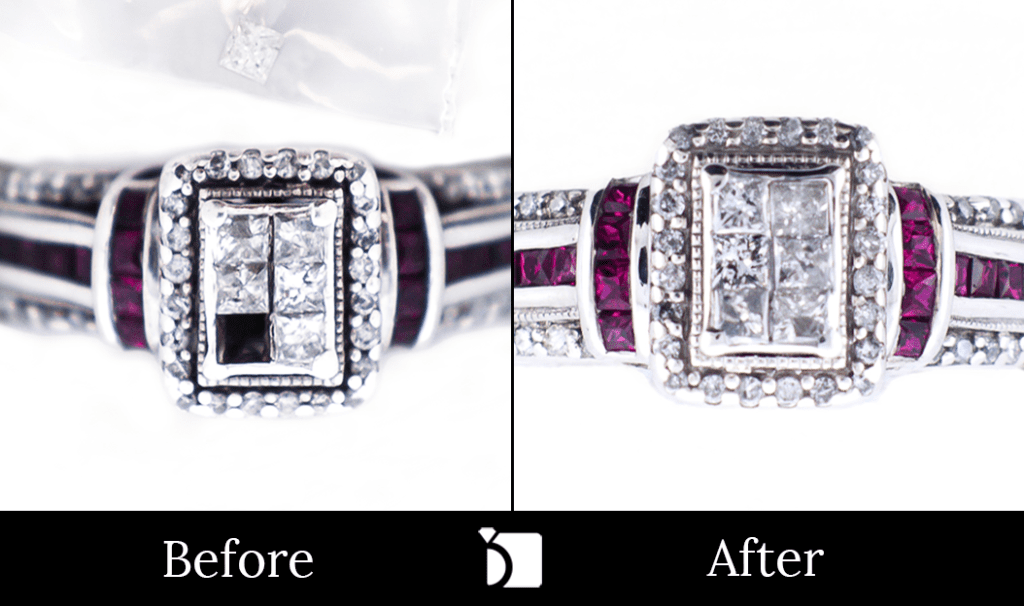 The Best Method for Your Invisible Setting
Choosing us for your invisible setting repair means choosing the best, most accurate method of performing an invisible setting.
The Glue Method is not a practice we subscribe to at My Jewelry Repair.
Have Questions?
What is an Invisible (Mystery) Setting?

A centuries-old, originally French technique, invisible set gemstone jewelry (aka the Invisible or Mystery Setting), is one of the most beautiful setting types available. It involves the process of setting stones side-by-side, hiding the metalwork underneath, which can give the appearance of a larger stone. This technique creates an uninterrupted flow in the gemstones, thus producing the coveted "Invisible Setting".
For those interested in learning more about Invisible Settings and what makes this jewelry technique so intricate, feel free to check out our blog – Invisible (Mystery) Settings – What Makes Them Different .
Who Fixes Invisible Settings & Where Do I Go to Get It Fixed?

An Invisible Setting repair requires the expertise of a master jeweler. Most often, it even goes beyond that, to the point of being a specialist in the field of invisible settings.
At My Jewelry Repair, we have a team of master jewelers who also specialize in the crafting and repair of invisible settings. You can be confident knowing that your Invisible Setting is being repaired with the best method and by highly skilled hands.
With us, you don't have to go anywhere! Our online, contactless service makes it possible to repair your Invisible Setting all from the comfort of your home!
How Much Does an Invisible Setting Cost?

The price of an Invisible Setting repair varies depending on whether or not new gemstones are necessary and the amount of damage, etc.
For more information regarding the pricing of our jewelry repair services, feel free to check out our Pricing page.
What Types of Diamonds Are Needed for an Invisible Setting?

The most commonly used cuts of diamonds in an Invisible Setting are the Square and Princess cuts.
Why? They are simply the best for sealing invisibly set stones into place. This is done by making sure they are secured through the pressure created by the hand-cut grooves the jeweler has prepared in the girdle of the gemstones.
For more information regarding gemstones, sourcing, etc., feel free to check out our Gemstone Replacement page.
How Long Does an Invisible Setting Repair Typically Take?

On average, a ring repair takes 2-4 business days, but the timeline will vary depending on numerous factors, such as the required labor, the extent of the damage, the receiving of necessary gemstones/materials, etc.
For more information regarding the timeline of your Invisible Setting repair, please refer to our Standard Timelines page.
You Have Questions, We Have Answers!

If you have any questions regarding our Invisible Setting service, please feel free to Contact. We are more than happy to answer any questions or discuss any concerns you may have!
Perfect Your Invisible Setting Today!