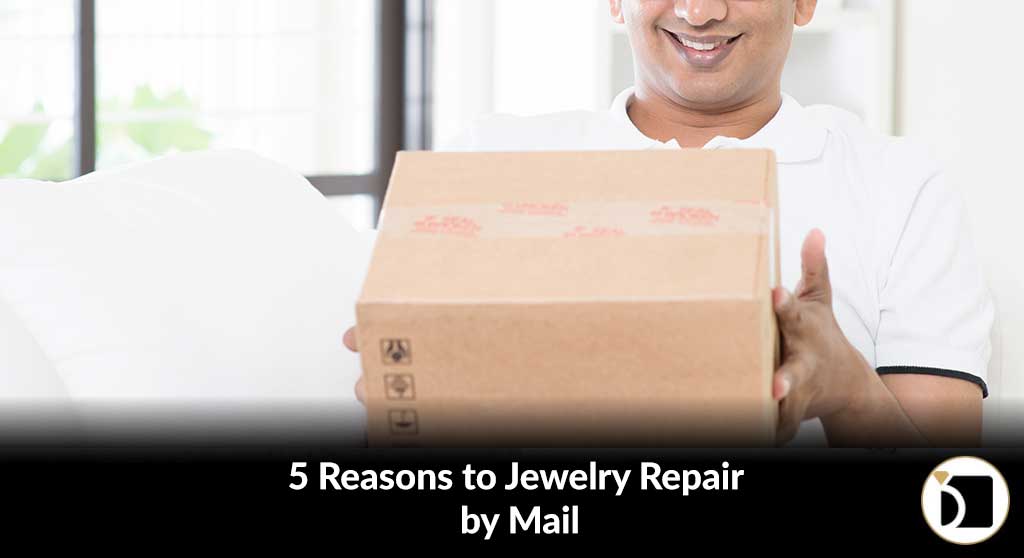 When you break a piece of jewelry do you think to yourself, All right, time to get a new piece?
You might be selling yourself short. If you have the extra funds to go out and buy another priceless piece of jewelry, then good on you. But if you cherish the piece of jewelry that was broken, My Jewelry Repair is the simplest, easiest, and most convent jewelry repair service that can make the jewelry you have look as good as new.

Best of all, you can select your repair online and arrange to have your repair picked up from the comfort of your own home. Here are a few additional reasons to choose My Jewelry Repair next time you're either in a pinch, or even if you need routine maintenance, jewelry restoration, or jewelry alterations.
Because You're Busy
Who really has the time to make an extra trip out to the local jewelry repair shop? You'll have to go out of your way to drop off the repair, then you'll have to come back lord knows when once the repair is finished. With My Jewelry Repair, you select your repair online, print your materials, pack your broken jewelry, and arrange for your repair to be picked up at your place on your terms.
Because Malls Can Be a Pain
You've probably seen some of those "quick" fix kiosks at your local mall that promise hasty reparations that might not even address the underlying issue. We'll give you a full inspection and we won't perform any repair until you give us the okay. No mall parking lot to contend with, no intricate floor plan to have to navigate. Just plain, simple jewelry repair.
Because Many Times Local Jewelers Use Us Anyway
It's true. Many of your local jewelry repair shops send jewelry repairs to us if they don't have the tooling or the experience to get the job done. We're always happy to help. We have locations on both the East and West coast, holding a national presence.
Because We're the Best in the Business
My Jewelry Repair does half a million repairs every year. That number keeps growing because we provide a top notch service for a reasonable price.
Because We Provide Free Shipping and Free Evaluations
You heard right. My Jewelry Repair provides free standard shipping. We also give free repair evaluations to our customers. You don't pay anything until you approve repairs, and if there's anything you're not 100% about, we'll send your jewelry right back to you free of charge.
If you'd like to learn more about My Jewelry Repair's best-in-the-business online, mail-in jewelry repair by mail service, visit our website or give us a call at (909) 204-5266.
The Solution to Online Shopping
Online Shopping Isn't Always a Breeze
You've likely heard horror stories about ordering a product or service online, many of which come in the form of viral GIFs and images — Wish being one of the more popular targets online. Now more than ever, people who make online purchases are able to share their experiences in doing so, which puts more pressure on online services to truly deliver when it comes to the products and offering provided.
The "Too Good/Cheap to Be True" Aspect
One of the most common complaints about online ordering is that many of the products available seem too good or too cheap to be true.
After seeing a product image online, many of us might gain the sort of confidence we might have when we visit a brick-and-mortar retail location and hold the product we are interested in purchasing in-hand. However, online ordering does not provide this sort of purchase security that in-person shopping provides.
What we get in the mail — sometimes several days past when we expect to receive it — might not even remotely resemble what we thought we were buying. This is one of the most common complaints that arise from online ordering — we didn't get what was pitched and we certainly don't feel like we got what we paid for.
The Waiting Game
Another negative aspect of online shopping happens to be shipping. Very often, especially when logistics and supply chains run dry, is that we don't get the product in hand in anything that remotely resembles a timely fashion.
An item we purchase online and spring for rush delivery upon could even show up five to seven days late, and in some cases far worse. Some orders might even take months, or even a year to finally arrive.
Products might be shipped domestically, or they can come from exotic places, like Myanmar or Indonesia. Often, consumers aren't even aware of where exactly their product they've just purchased is manufactured and/or shipped from. Many online shops and eComm stores only make that information available once their customers receive their shipping information.
Nothing's Guaranteed
Another problem with online ordering is that people feel less than safe in making purchases online. Once the purchase is made, it can often be a challenge knowing exactly what we're getting and/or who we're getting it from. It can also be difficult to hold a business or service accountable for what they promise their customers in an online capacity. There's no door you can knock on or a real-life person you can complain to if anything goes wrong.
We're Different
My Jewelry Repair is the solution to online jewelry repair that holds itself to task when it comes to delivering the sort of service we promise our customers. We have an easy, online, mail-in process that helps save our customers time, money, and headaches.
We receive your jewelry and/or watches, and then we get to work. We have a level of transparency that sites like Wish simply cannot replicate. We rise to any occasion, and our work tends to speak for itself. My Jewelry Repair has locations both on the East and West coast, which makes it simple for us to service our customers all across the country.
Contact My Jewelry Repair today to learn more about who we are and what we do. We're in the business of providing exactly what we advertise — unlike some of these other online outfits.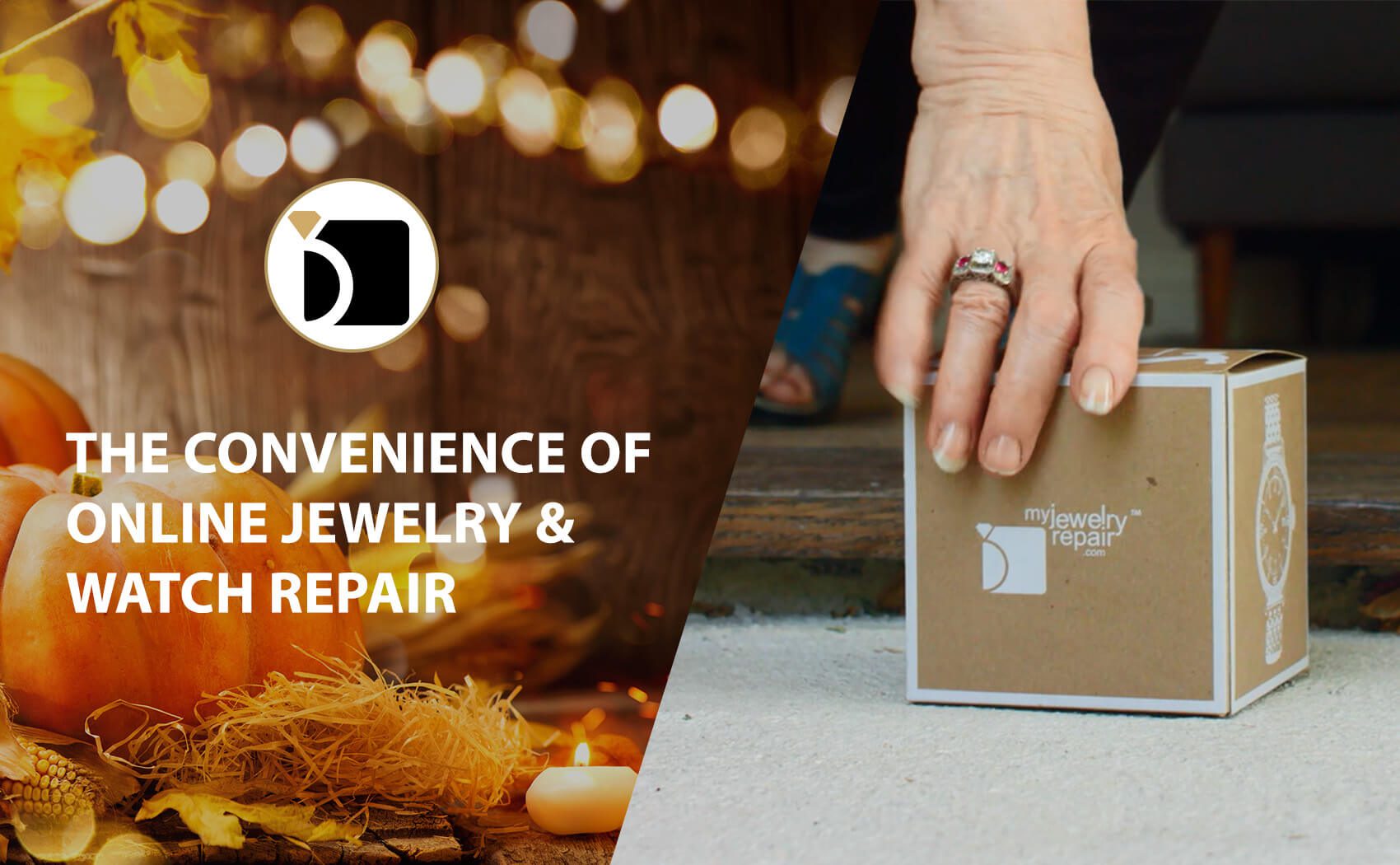 We're here to make things simpler during stressful times
Do you ever feel like there are not enough hours in the day, especially with the holidays fast approaching? There is so much to do to get ready for all the fall and winter holiday celebrations. Do you have the right outfit to wear, did you get your nails done, have you finished your holiday shopping, or an even better question, have you started your holiday shopping?
When it comes to jewelry and watch repair, these items are usually not a priority at this time of year and can sit in your jewelry box for weeks or even months without getting the attention they need, and if this is the case, we can help.
A Rock Solid History With Shipping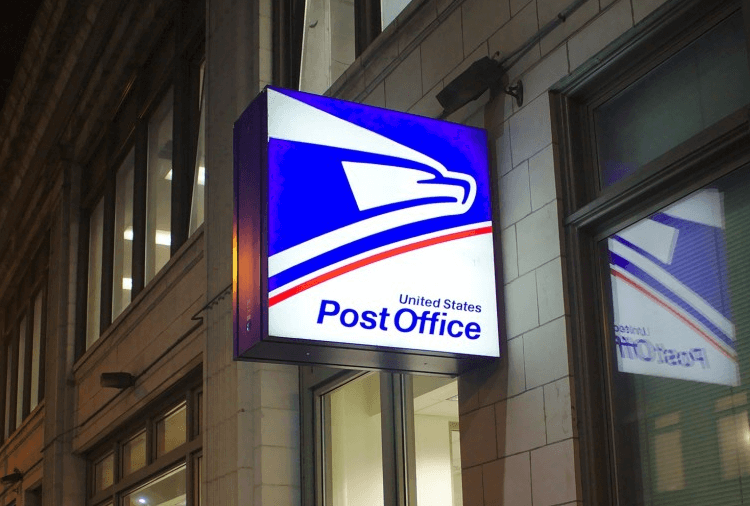 MyJewelryRepair.com is an online Jewelry and Watch repair service that uses the United States Postal Service (USPS) for shipping to and from our facilities with a signature required for security. How reliable is this service you ask? Since MyJewelryRepair launched in early 2016 we have not had a single lost package. Yes you read that correctly, not a single lost package.
You can drop your package off at your local USPS Post Office or even easier schedule a USPS pick up at your home. It is easy to track your package on the USPS website both to and from our facilities. You can use the tracking number on the shipping label provided when you create your repair order, and we send you the return tracking number once your repair is complete and shipped back to you.
Jewelry Repair Convenience Online
So, this Thanksgiving pop your turkey in the oven and go online to create a repair order for the needed battery replacement on your watch, or the cleaning and polishing service needed so your jewelry shines bright this holiday season, it's that easy.
And if you want an "unbiased opinion" on how easy it is to use MyJewelryRepair.com just click the link below to meet Sheila