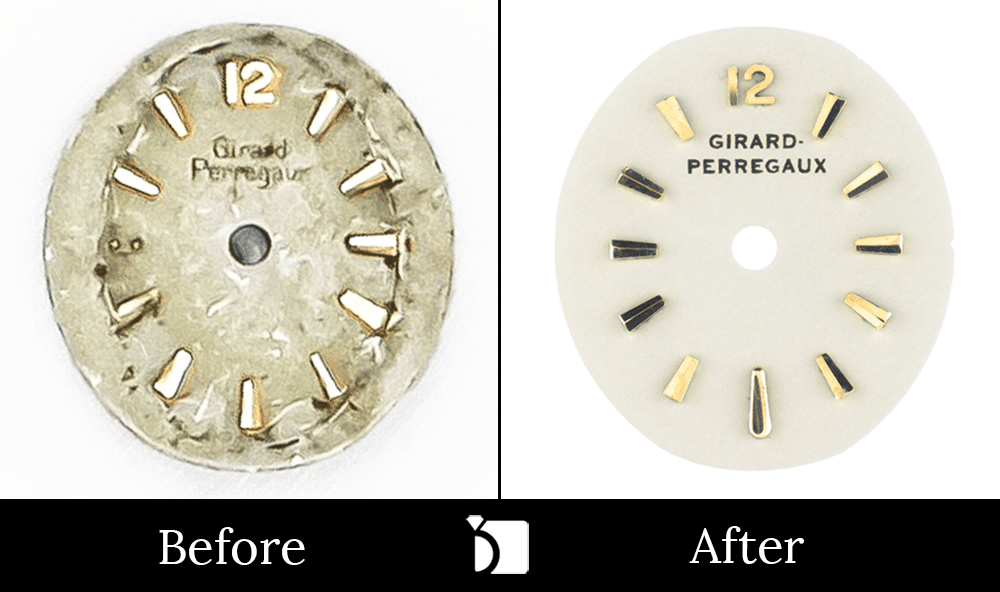 An Extreme Dial Refinishing Case
Our best watch-related before and after transformations usually involve dial refinishing services, as it is the most visually apparent and satisfying. This Girard-Perregaux ladies watch dial came into our facility pretty recently in dire need of a dial refinishing. This was definitely a job for our authorized service partner, Kirk Rich Dial Co, who is located right next to our Watch Repair Service Center.

If you take a look closely at the design, you can see that one of the hour markers is missing, which was specifically requested by the owner of the dial to have that replaced.
Remove the existing figures on the dial itself (hour markers, numbers, etc.)
Polish the dial face to remove any rust and corrosion
Brush and apply metal plating to restore the original color followed by the desired dial finish
Dry under a heat lamp and apply the correct dial template and die for the "Girard-Perregaux" print
Reattach the figures with the additional requested hour marker
There are many dials such as this one that get restored by Kirk Rich Dial Co., who has mastered as they have been the leading name in the dial refinishing trade since 1926. They take pride in their work and also have the largest collection of original plates in the United States. Kirk Rich Dial's dial refinishers will make your watch face look like it did when you first purchased it, and can even add more modifications per your request!
If you would like to learn more about the dial refinishing process, feel free to visit our blog: "What is Dial Refinishing?"

Like the results of this repair? Leave a comment!

(Before)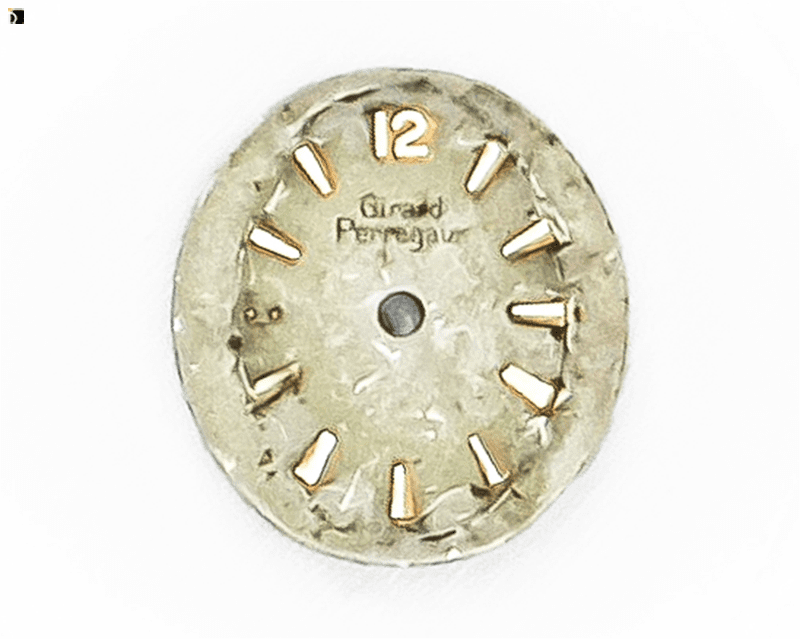 (After)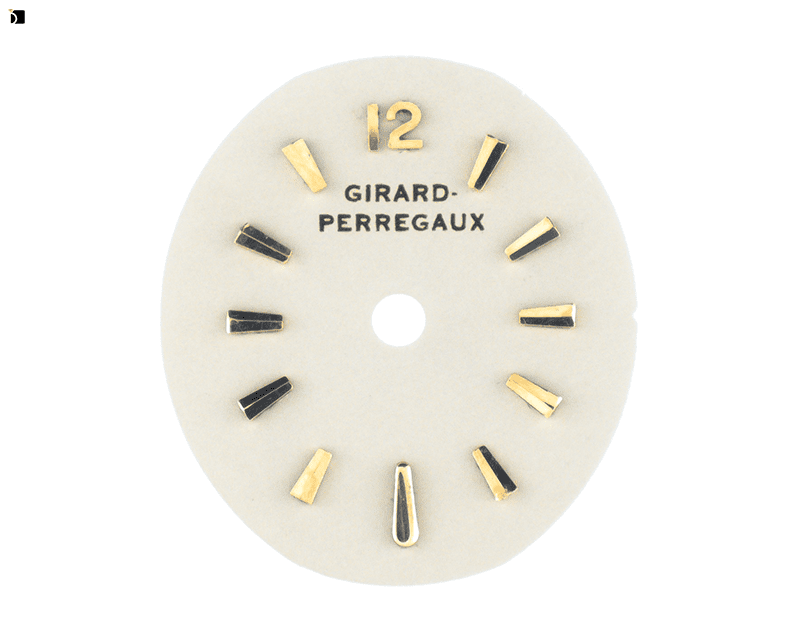 ---
That's All Folks!
Thank you for taking the time to visit the latest addition to our Before and After Series! Don't worry, we will be showcasing many more of our major transformations very soon.

My Jewelry Repair
#MJRBeforeAndAfter
Before & After #134