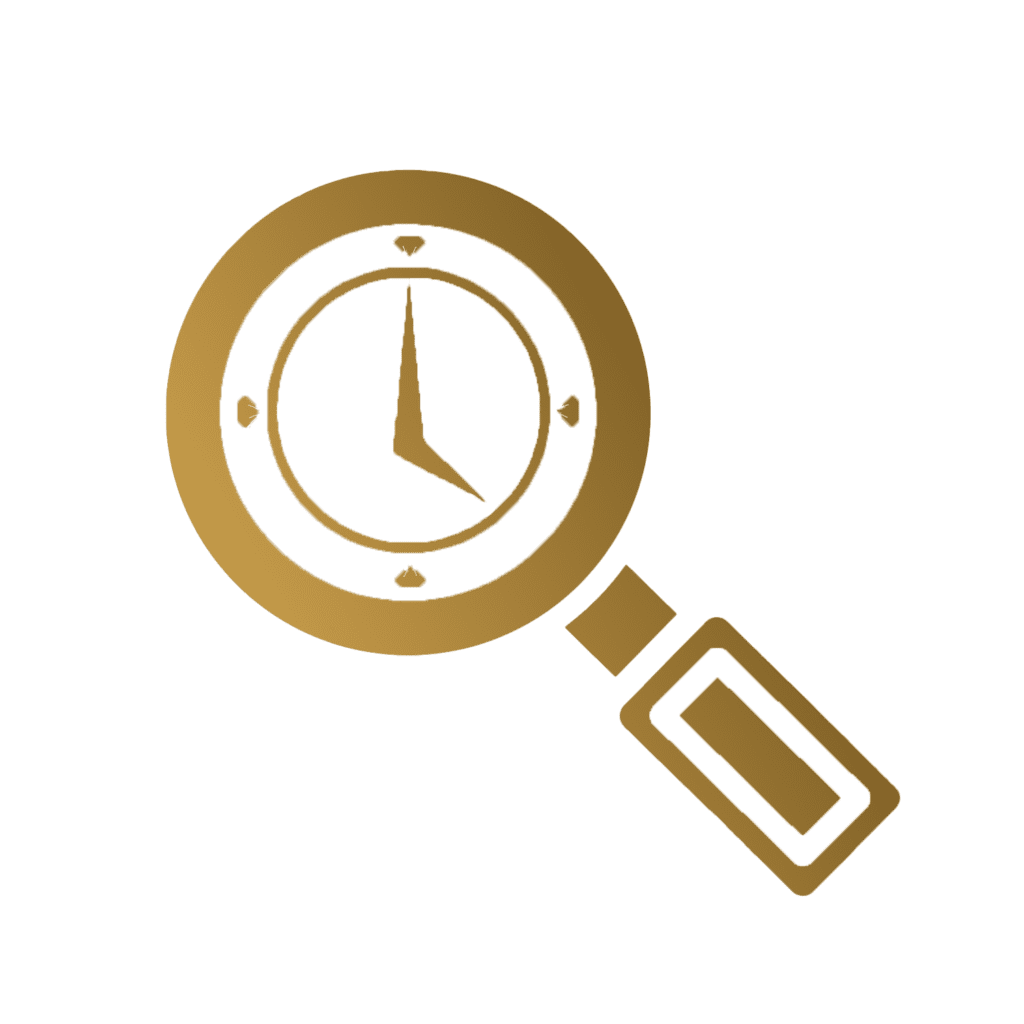 THE HISTORY OF JEWELRY AROUND THE WORLD
Uncover the most recent discoveries in the world of jewelry treasures!

Jewelry Discoveries in the Past Few Years
Unveil some of the most recent finds that have left the world of jewelry enthusiasts and historians spellbound. From priceless collections unearthed to glittering jewels that haven't seen the light of day for centuries, join us on a journey through time and sparkle, as we reveal the stories behind these incredible finds! Here are some of the most recent information of treasures found in the past few years.
---
1,000-Year-Old Jewelry Found in the Netherlands
A hoard of Medieval treasure, consisting of gold and silver jewelry and coins, was unearthed in the Netherlands. The jewelry was believed to be from the 11th century; however, the coins were dated from the 13th century. Believe it or not, these extraordinarily rare pieces were not discovered by professionals, but by a historian and a metal detectorist.
(Photo by Ancient Origins)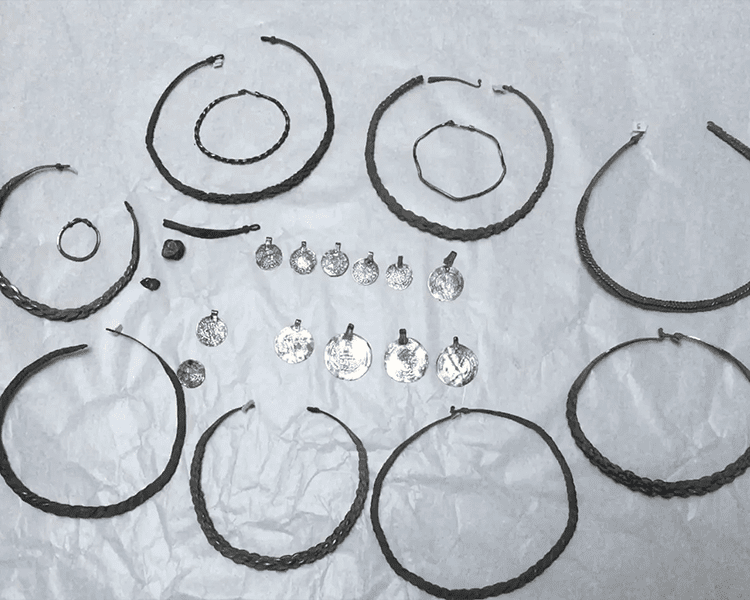 (Photo by Arkeonews)
1,000-Year-Old Viking Silver Treasure From Sweden
This treasure of 1,000-year-old Viking silver was found at Täby, Viggbyholm, just outside of Stockholm. The set was discovered under a building's former wooden floor, which could have been constructed around 400 AD. Found among other items, this unique treasure hoard consisted of arm rings, coins, and necklaces.
More 1,100-Year-Old Viking Silver Treasure Found in Norway
This treasure discovery was made by coincidence using a metal detector in Stjørdal, Norway. The whole trove, made up of silver fragments, consisted of 46 objects, including coins and jewelry. The treasure is dated to be from about 1,100 years ago.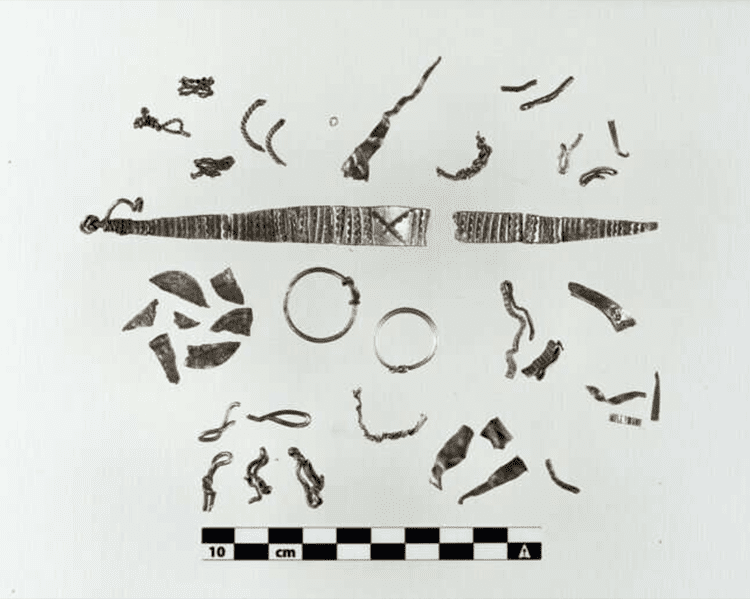 (Photo by Phys.org)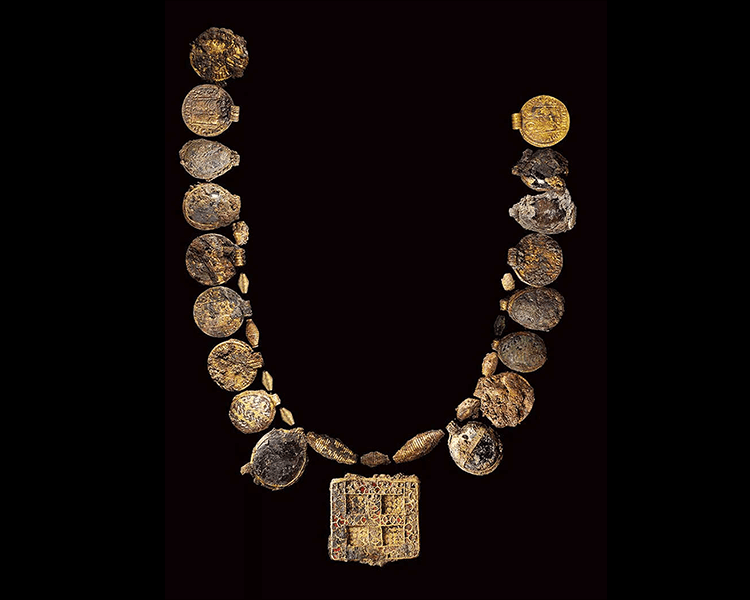 (Photo by National Jeweler)
1,300-Year-Old Necklace Uncovered at Medieval Burial Site
An ornate gold necklace was discovered at a burial site in the U.K. It is said to be more than 1,300 years old, and has details that give more insight into the traditional designs and artistic craftsmanship during that Medieval time period.
1,600-Year-Old Gold Bead Was Unearthed in Jerusalem
This 1,600-year-old unique gold bead was discovered in Jerusalem. It is believed to have been made using an intricate 4,500-year-old production technique from ancient times, and is extremely rare as it is very unusual to find gold during these types of excavations.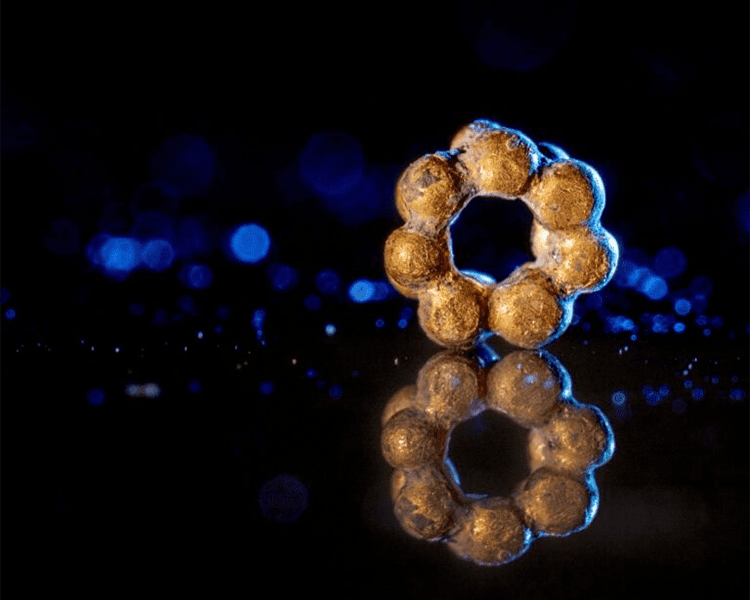 (Photo by Israel21c)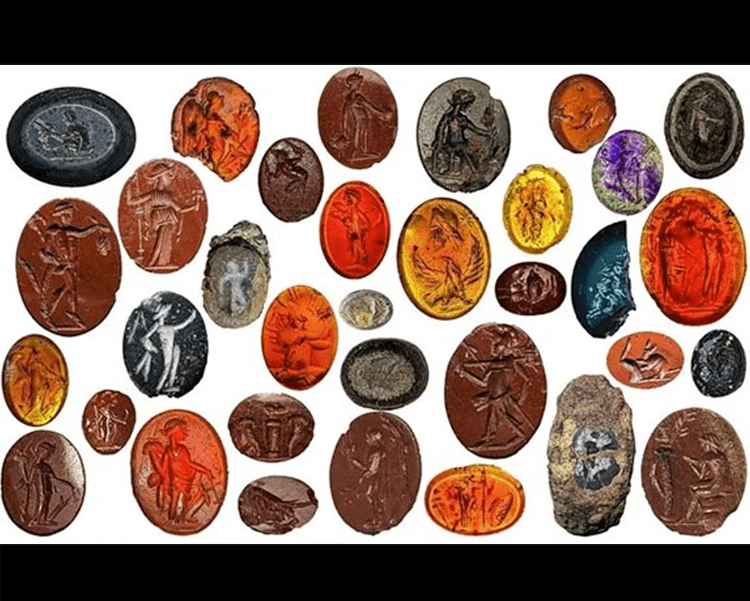 (Photo by Beeghly and Company)
2,000-Year-Old Carved Gems Were Discovered in Roman Bathhouse
Many carved gemstones, including amethyst, jasper, and carnelian, were found in the drain of a Roman bathhouse. They were likely to have fallen off wealthy bathers who attended the bathhouse more than 2,000 years ago. A total of 34 of these gemstones were found amongst other items like hairpins, beads, and coins.
2,300-Year-Old Jewels Digitally Scanned From Uncovered Mummy
In a southern Egyptian cemetery, a mummy of an ancient Egyptian teenager was found. It is believed that the mummy was buried about 2,300 years ago with a total of 49 amulets and jewels to guide him through the afterlife. However, computed tomography and 3D printing technology were utilized to take a closer look at the mummy's jewels rather than disturb the remains.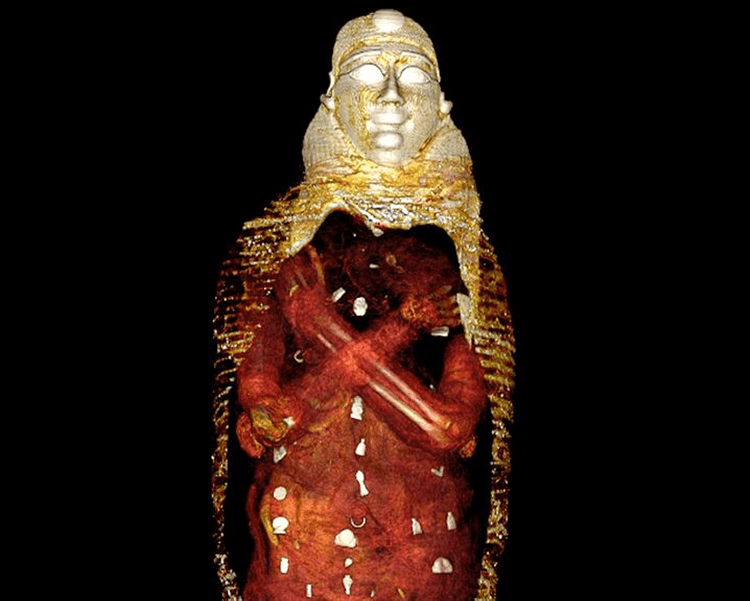 (Photo by National Jeweler)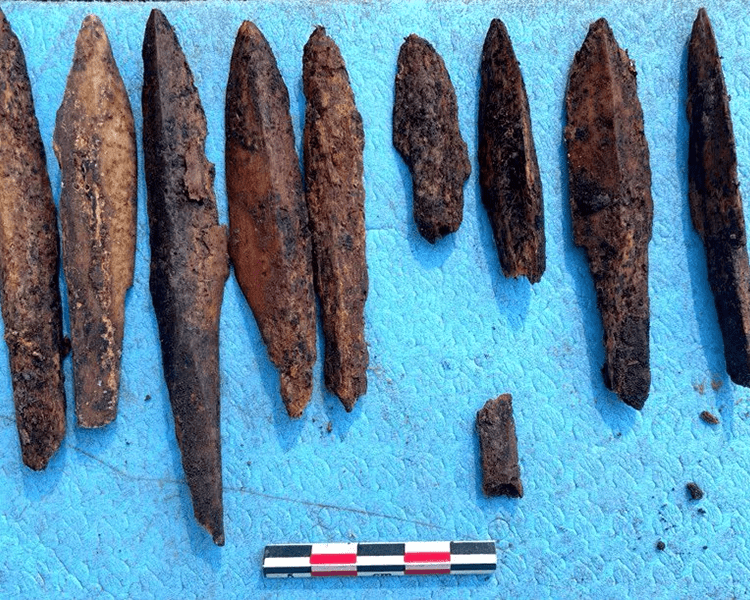 (Photo by Newsweek)
2,600-Year-Old Jewelry Found in Ancient Siberian Grave
A hoard of jewelry has been unveiled from a rare unlooted Siberian grave in Russia. The grave is believed to have belonged to a woman or teenager and dates back to the 7th to 5th centuries B.C. It remained undisturbed until recently.
3,000-Year-Old Jewelry Unearthed in Armenia
An ancient tomb was discovered in Armenia and is believed to date from the late Bronze Age, around 1,300 B.C.E. The grave was filled with gold pendants and beads made of amber and carnelian. Amongst the cemetery with about 100 graves, this particular tomb contained the remains of a man and a woman who appeared to be buried at the same time, also wearing jewelry made of bronze and tin.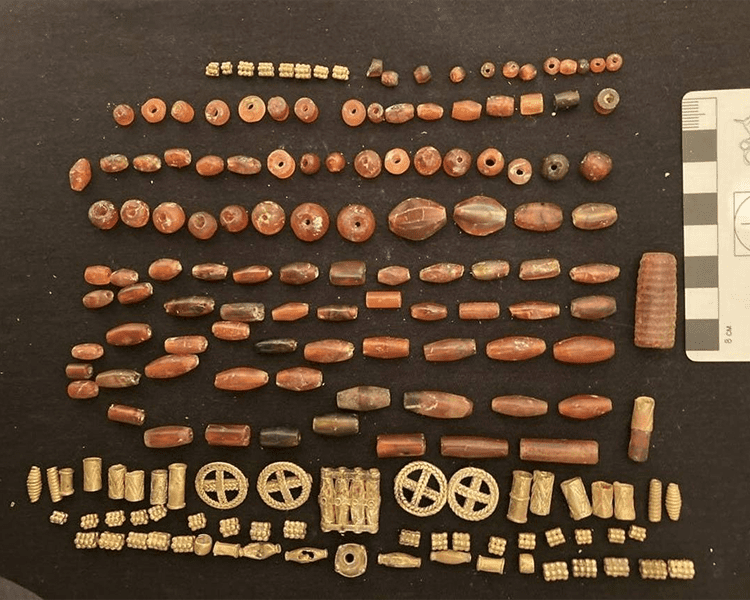 (Photo by Artnet News)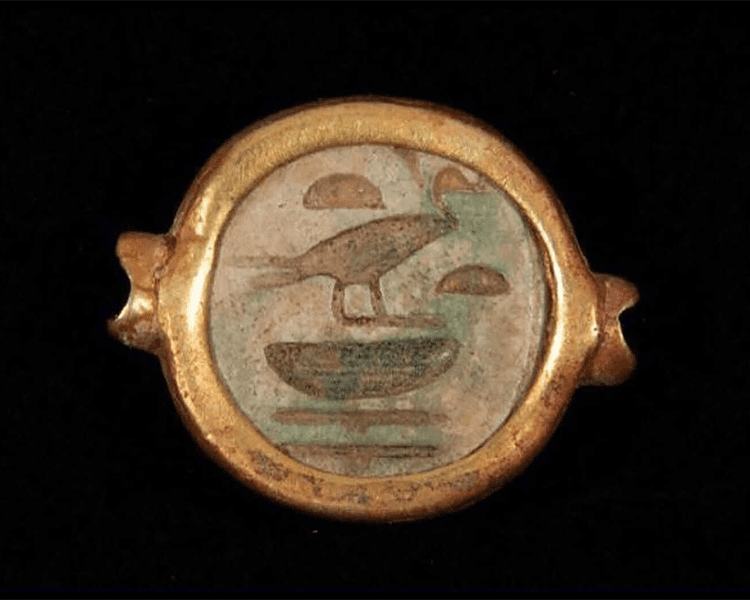 (Photo by National Jeweler)
3,300-Year-Old Jewelry Discovered in Egypt
Jewelry, believed to be more than 3,300 years old, was discovered in an ancient burial ground on the eastern bank of the Nile River. The buried young woman was found with a beaded gold necklace and rings made of gold and soapstone.
10,000 Year-Old Jewelry Discovered in Present-Day Jordan
Last, but not least, we have one of the oldest Neolithic pieces of jewelry, discovered in the grave of an eight-year-old girl. The piece found was a necklace consisting of 2,500 colorful elements: amber beads, a stone pendant, and an engraved mother-of-pearl ring. The necklace was found worn around the child's neck, with which she was buried when she died at a very young age.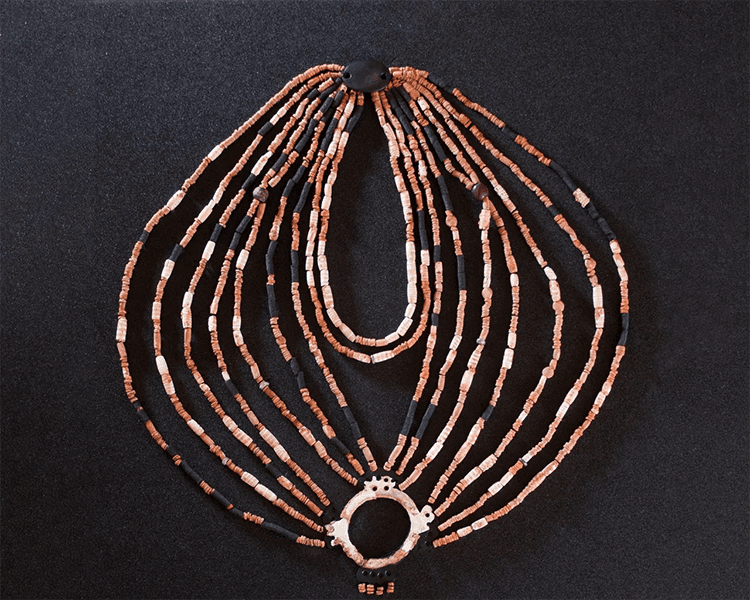 (Photo by Haaretz)

My Jewelry Repair
Continuing the History of Jewelry
These historical findings have played a pivotal role in shaping the opulent history of jewelry. As we understand the value of preserving this heritage, it is crucial to give your jewelry, watches, and accessories the care and attention they deserve to maintain their shine for generations to come. My Jewelry Repair will be here with our reliable and secure mail-in repair service anytime at your service.

Contact us today to learn more about our premier online jewelry and watch repair services!
---
Resources:
Blog Resources for Information and Media