Picking the best piece to kick off your timeless investment.
Thinking of starting a watch collection? Congratulations! It's an exciting and rewarding choice that can bring pride and satisfaction for generations to come. But, like with any sizeable investment, it's important to identify why you're deciding to opt in, and to ensure you'll be making the most of your purchase.
When it comes to watches, this means selecting a model that suits your budget and personality, as well as one that will increase in value as the years go by. And care and maintenance are, of course, key for ensuring your watch's longevity. Read on for some helpful tips to guide you through the first of many important purchases.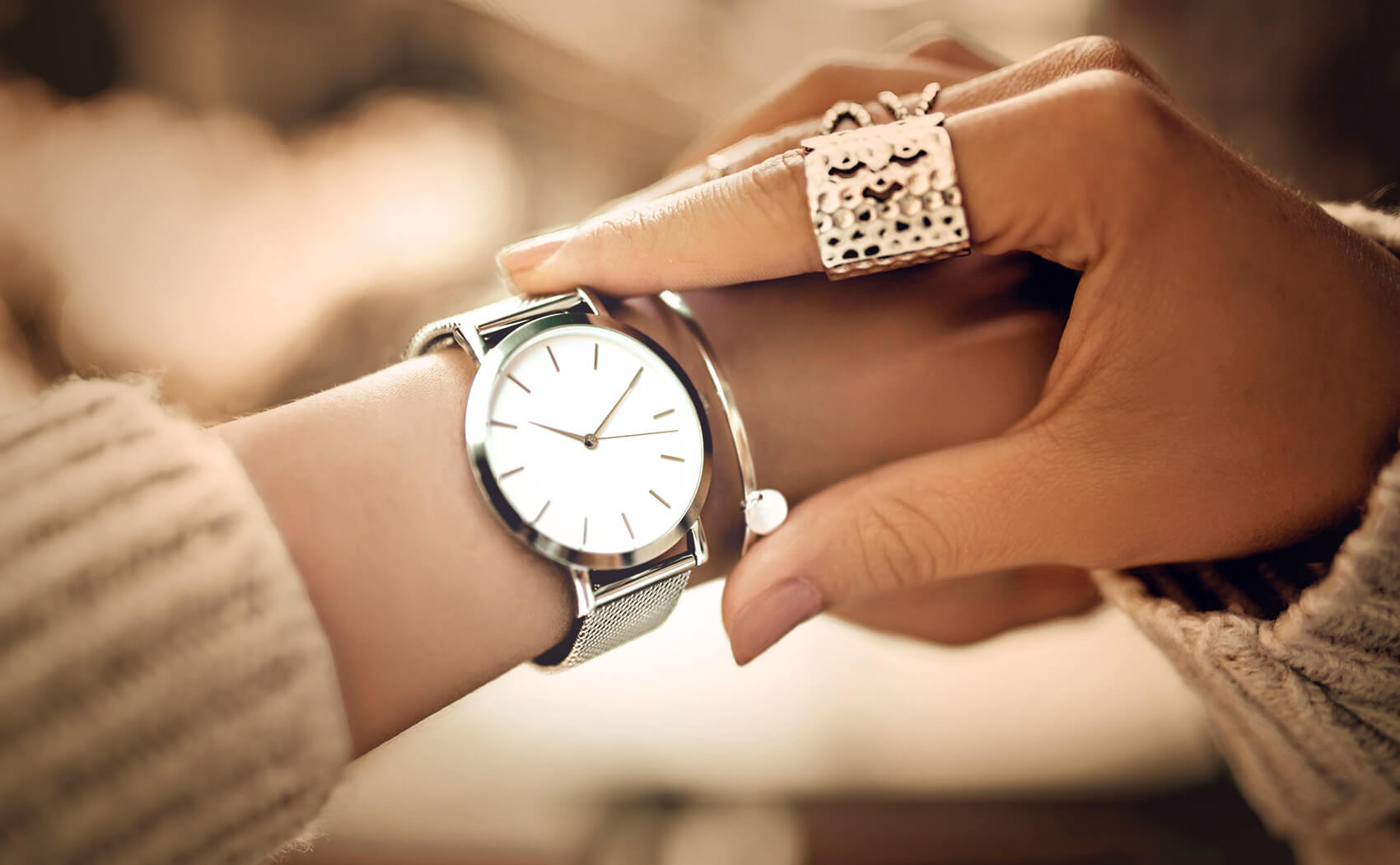 Why Collect?
Before you start your watch collection, it's good to take a look at what you're hoping to achieve with it. If you're simply looking for something flashy and exciting to invest in, watches might not be the best choice. Timepieces — especially those that come from established, quality watch houses — are intricate and technical, and take care, attention to detail, and money to maintain.
On the other hand, if you truly appreciate the craftsmanship, mechanics, and aesthetics of watches, have a desire to increase your knowledge and understanding of the market, and want to make a longterm investment for yourself and future generations, a watch collection might be a great fit.
Do Your Research
As a newcomer to the world of watches, it is imperative that you do extensive research before making any purchase. It's not only important to deepen your understanding of the watch industry to get a sense of which brands and models will appreciate in value, but also to ensure you won't get cheated by fraudsters. The market is flooded with fakes — some good ones at that — and it's easy to be fooled if you don't know what to look for.
Make sure you consult with and purchase from reputable sellers, especially in the beginning. The pros might be able to hunt down a good vintage piece on eBay, but until you really know what you're doing, it's wise to be conservative. For brand-new, well-known watches, purchase from retailers like Watches of Switzerland, Torneau, or Bucherer, or visit your local fine jewelry store. Try Page & Cooper for lesser-known/niche brands, and go to established auction houses like Sotheby's, Christie's, or Bonham's for vintage/pre-owned finds.
Style and Brand
For your first watch purchase, it's wise to pick a classic, well-established brand and style that you can be certain will hold its value. Rolex is always a good place to start, as demand for their watches is consistent, especially for models like the GMT Master or GMT Submariner. If you're flush enough to go super high-end, Patek Philippe, A. Lange & Sohne, Vacheron Constantin, Breguet, and Audemars Piguet are considered to be the world's top watchmakers and will always fetch a very pretty penny if you decide to resell.
Other top brands include Omega, Seiko, Movado, Tag Heuer, Breitling, and Blancpain. These watchmakers issue a lot of different styles, so it's important to consider which are most likely to increase in value, which is where research comes in handy. Fads and trends are fun additions once you've established your collection, but they're not the soundest initial investments, as it's unpredictable when, if ever, their look will be back in demand after their moment in the spotlight.
Finally, and perhaps most importantly, you should pick a watch that you genuinely like — one that looks good on you. While some collectors choose not to wear their timepieces often, you still want your choices to reflect your style and sensibility. Be sure to try on any watch model before you buy it, since pictures don't always give you a good sense of how it will fit your proportions, and ask yourself if it's something you can see yourself loving 10, 15, and 25 years down the line.
Care, Maintenance, and Storage
Once you buy your watch, you'll need to make sure you're taking proper care of it to ensure its longevity and maintain/increase its value. We suggest you take your watch in to be cleaned and serviced every 3-5 years. You can also have batteries replaced at this time. Myjewelryrepair.com employs a staff of certified watch repair specialists to care for, maintain, and fix up fine watches when it's time to take them in.
If you wear your watch often, regularly examine it for wear and tear and immediately replace/repair any less-thanideal components. The good news with investing in a quality timepiece is it's less likely to break down or need repair, but external elements can cause issues, especially if you live in a humid climate.
If you store your watches away or display them in cases, make sure you do so in a cool, dry, dark environment. You can buy a special watch storage box that controls these factors, but if you choose not to store your watch in its original box, it's imperative that you keep the watch's original packaging and papers; they will be integral to validating the timepiece's worth and retaining its value if you or an inheritor chooses to sell it down the line.
Follow these words of advice, and you'll find yourself with a beautiful, quality luxury watch that serves as the perfect choice to kick-start your collection.

Ready to continue building your watch collection? We have more insight to share! Check out these pieces: