Stunning Sapphires
Sapphires are typically thought of as blue, but this amazing gemstone comes in a variety of hues. Sapphires are also very close to diamonds on the Moh's Hardness Scale as well.

appearance, these gemstones are desirable to use while crafting fine jewelry. Sapphires have been sought after pretty much for centuries and have been incorporated into royal jewelry collections across the globe and throughout history.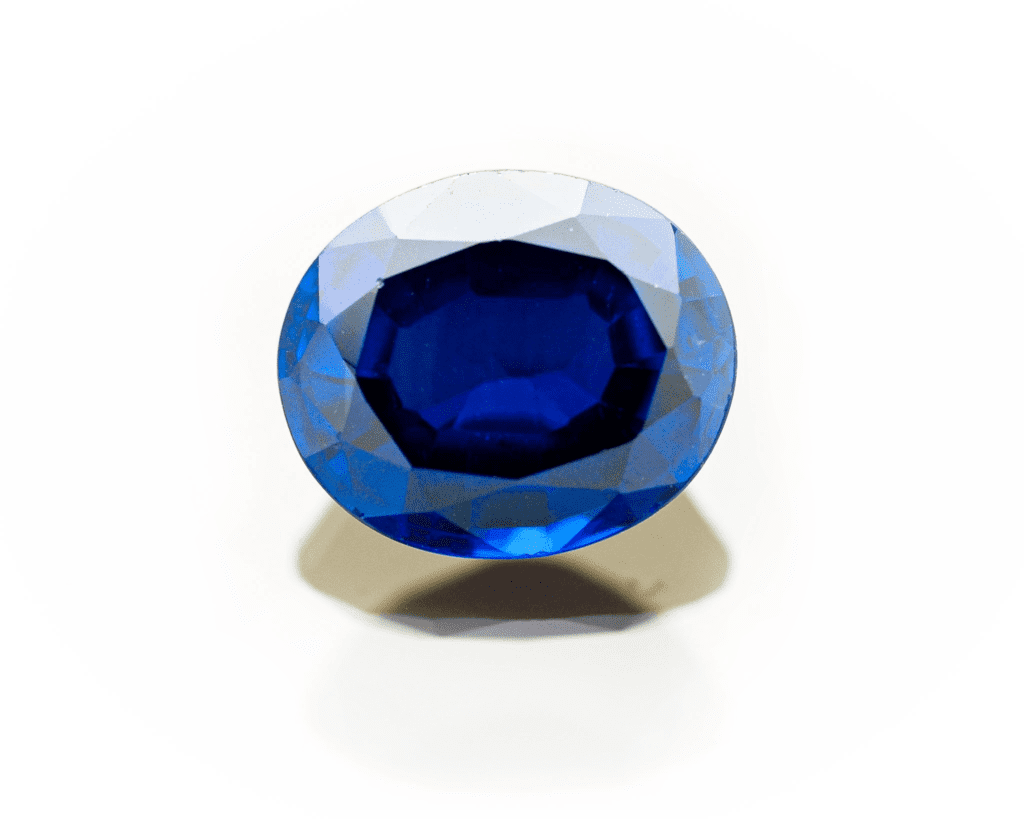 Where are sapphires found? Sri Lanka, Madagascar, Thailand, and China have the most abundance.

Jewelry Repair welcomes our customers and readers to share this journey with us as we investigate the sapphire gemstone, which will help you take care of your jewelry and make more informed purchases down the road.

More Than Just A Pretty Gemstone
"A kiss on the hand may feel very, very good, but a diamond and sapphire bracelet lasts forever." ~ Anita Loos

Sapphire is one of the four precious gemstones, the other three are diamond, ruby, and emerald.

Sapphires from the Start
All the Colors but Red
Sapphires are categorized as a clear, hard variety of corundum. This popular gemstone is usually blue in color but comes in a variety of colors, with the exception of red.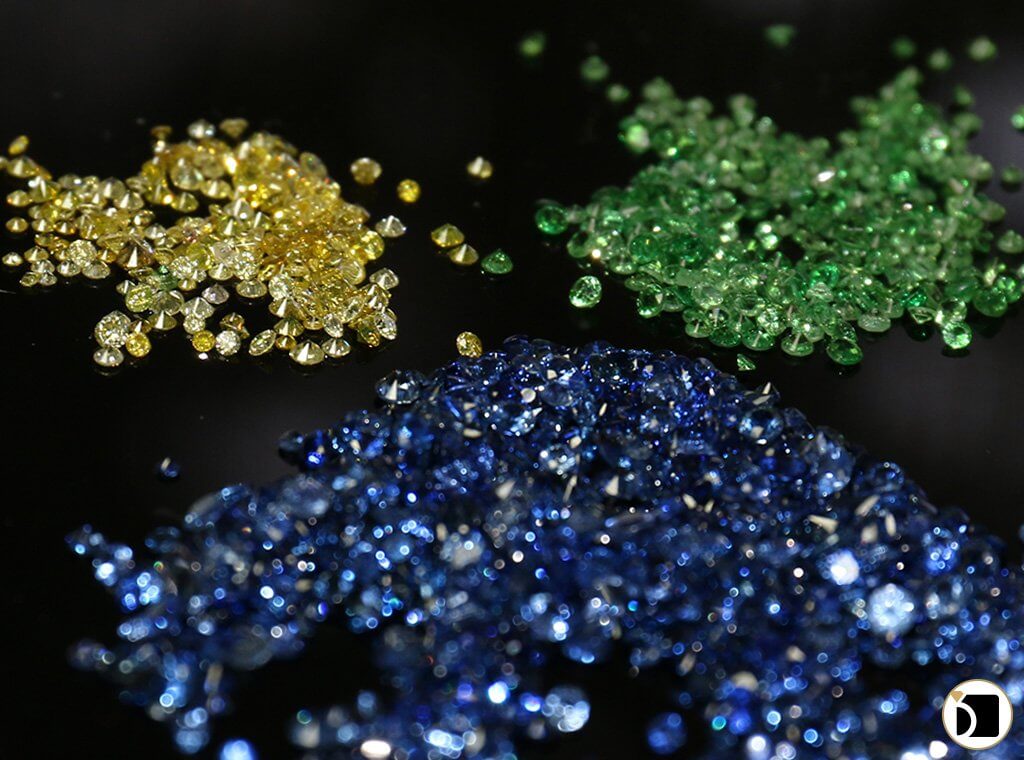 What's in a Sapphire?
These gemstones are made up of aluminium oxide and has trace amounts of additional elements like titanium, chromium, iron, magnesium, or vanadium. The sapphire gets its name from the Latin "saphirus" and Greek "sapheiros" — which both mean "blue".

What Makes the Perfect Sapphire?
When discussing the anatomy of a sapphire, as with other precious gems, it's useful to incorporate those four C's we're always talking about:
Cut
The cut is considered by many gemstone enthusiasts to be the most important aspect to consider when making a sapphire purchase.
The cut is what delivers the true brilliance and beauty of each sapphire stone. Make sure that you view your sapphire in strong light so you can inspect a sapphire's symmetry.
Sapphires come in a variety of cuts and shapes. In the end, it's best to choose the cut that resonates the most with you aesthetically.
Carat (Size)
Gemstone size is measured most often by its weight (carats). Fun fact: Sapphires and diamonds are both measured in the same way, weight-wise.
Cost is given per-carat. As the weight of a sapphire's carat increases, so will the overall cost — make sure to keep this in mind to make the most intelligent purchase.
Most common weights (milestone weights) include .25ct, .50ct, 1ct, and others.
Clarity
A sapphire's clarity refers to absence of blemishes, fractures, and inclusions, fractures that affect both a sapphire's appearance as well as its integrity (structurally speaking).
It's okay not to focus on perfection, because sapphires usually have one or more inclusions in them. Inclusions can be so subtle that you'll need a magnifying glass to see them.
Focus on making a selection that has a good clarity grade as well as something that is pleasing to your own tastes — you'll be the one wearing it, after all.
Color
Color is among the most important aspects as far as Sapphires go.
Instead of just focusing on blue sapphires, remember that these gemstones come all of the beautiful colors of the rainbow — besides red, as we mentioned above.
All natural sapphires are some of the most incredible gemstones out there — their colors occur naturally through mother nature's handiwork. It is a very specific chemical makeup that determines a sapphire's color.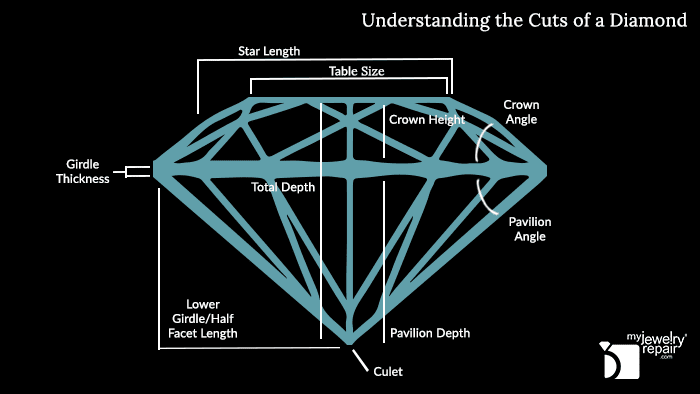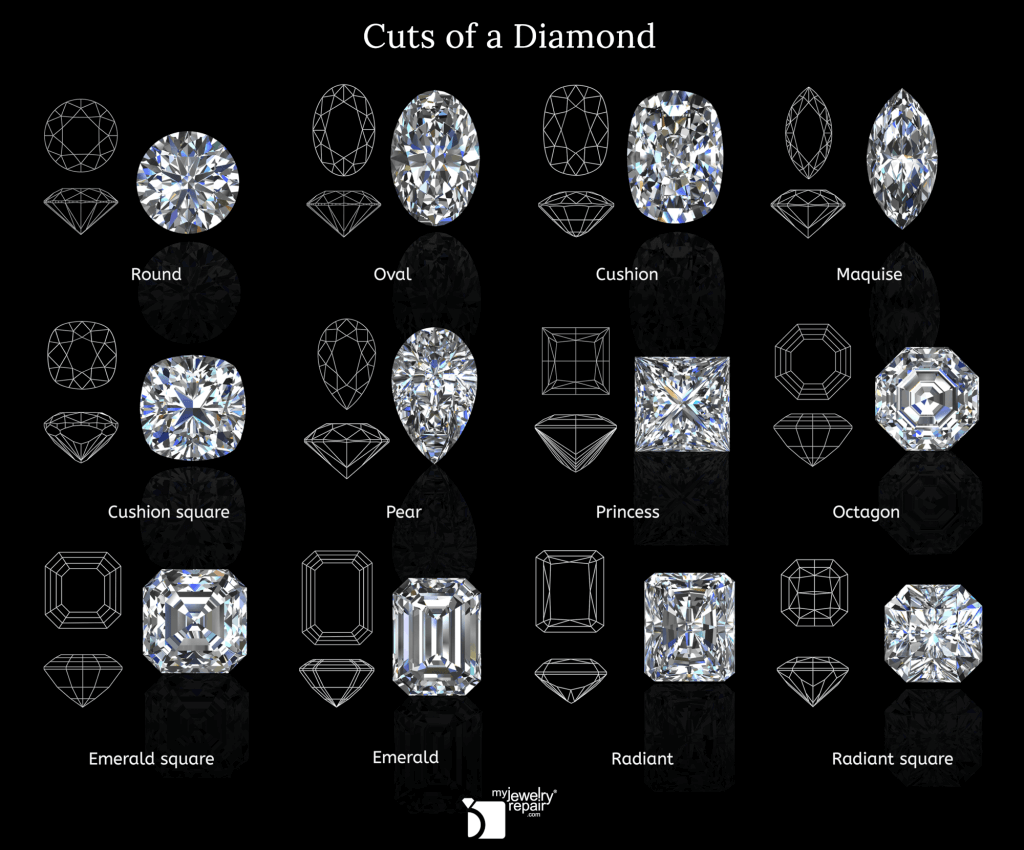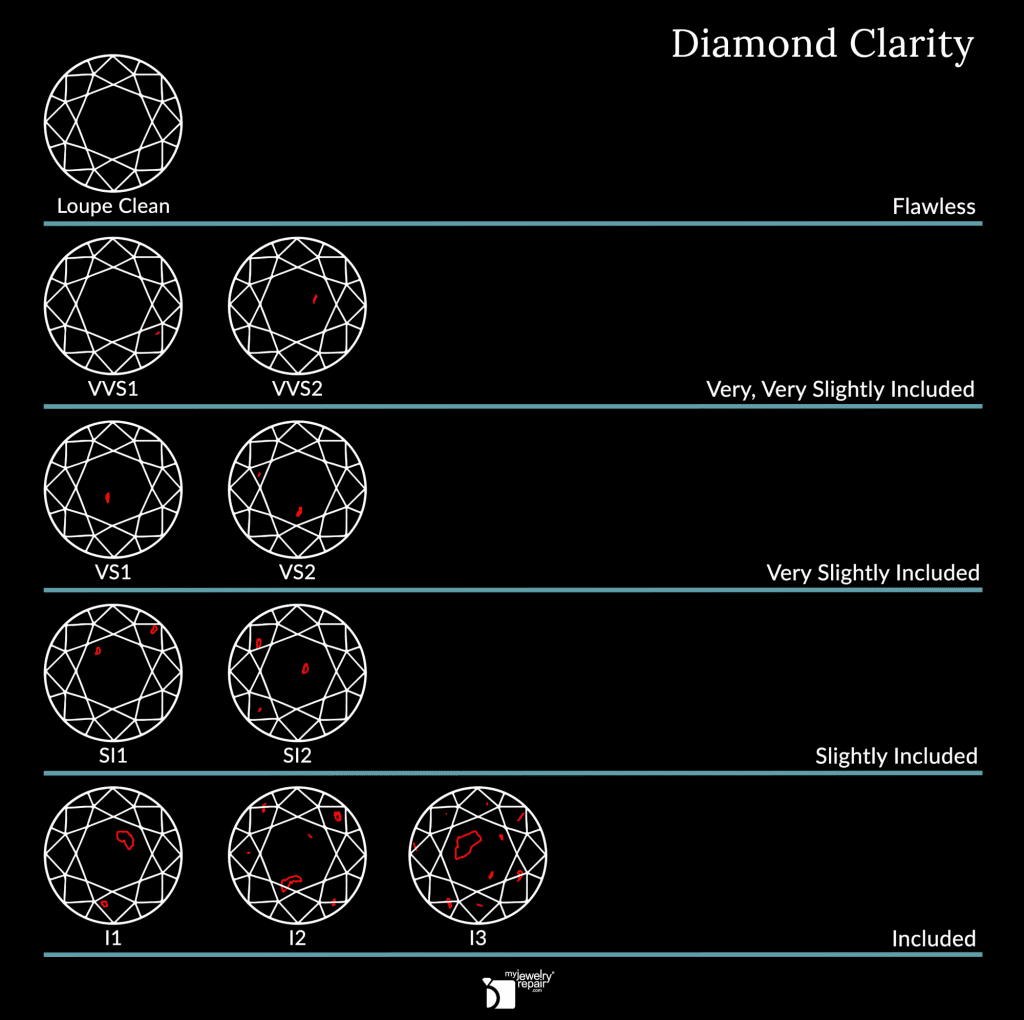 Make sure to incorporate all of the considerations mentioned above to select the perfect sapphire for your needs.

To learn more about the Anatomy and Worth of a Diamond, continue reading at Diamond Quality Factors.
How to Take Care of Your Sapphires
Sapphires are relatively hard, scoring a 9 on the Mohs scale.

Sapphires are tough and lack cleavage, which means it does not have a tendency to break when struck, making this stone a fantastic choice for jewelry and other mountings.

Your sapphires will be able to handle normal wearing conditions — they are resistant to light, heat, as well as common abrasive chemicals. Stay away from boric acid powder, which can scratch the surface — even with untreated stones. Lemon juice is also something to be avoided because it can damage stones that have fractures and cavities.

Maintaining the sparkle and brilliance of your sapphire is not that difficult of a task. really, all you have to do is routinely wash with warm water, a soft brush, and common dish soap.
Our At-Home Step by Step Cleaning Process
You can clean your sapphire jewelry once or twice a week. Soak your sapphire jewelry in a mild degreasing solution. Warm water with a couple of drops of dish-washing liquid will get the job done.
After soaking your sapphire jewelry, use a soft brush and work in gentle circular motions instead of hard back and forth scrubbing. Make sure to hit those hard-to-reach places.
After your sapphire jewelry is clean, rinse with warm water. Please make sure to cover your drain if cleaning over the kitchen sink.
Lastly, dry your jewelry with a soft cloth (preferably lint-free).
Pro Tip: Stay away from toothpaste — we hear of people using this often and it can end up damaging your jewelry.
Take Your Sapphire Care One Step Further
In order to give your sapphire jewelry the best possible care, it's a good idea to get your jewelry professionally cleaned — twice a year is a good rule.

My Jewelry Repair is the number one source for any semi-annual clean, polish, and inspection service you need, no matter the gemstone. Our service not only provides our professional cleaning service, but we also inspect the mounting to make sure that precious metals are in good standing and in good condition. We also make sure to check the stability and security of your gemstones. Our service helps to keep your sapphires and all your jewelry looking like you just bought it… all for only $39.99.

Visit our Sapphire Replacement Services page for more information or to create your first repair order.
Selecting that Perfect Sapphire for Your Jewelry
The Sparkle and Brilliance that Fits

Sapphires come in all shapes, sizes, and (as you now know) colors. When choosing the perfect sapphire for your jewelry, make sure to weigh all of your options. Leave room for the characteristics of the piece of jewelry in question to impact your ultimate decision.
What type of jewelry are you adding the sapphire to — is it going to be a ring, necklace, earrings, bracelet, or even a brooch?
What type of precious metal is your jewelry composed of?
What cut will end up looking the most fabulous in your jewelry's setting?
Will the sapphire be a solitaire — or will it be accompanied by side-stones?
Answering this line of questioning will help you find the perfect sapphire for your setting. You're welcome!
Natural vs. Lab-Created
It is important to talk about this new trend in the jewelry industry — natural sapphires versus lab-grown sapphires.

Sapphires can be lab-created through melt processes (melting aluminum oxide into a sapphire droplet) as well as solution processes (growing sapphire crystals in a specific solution).

Interesting enough, natural and lab-grown sapphires are composed of the same materials. Lab and natural sapphires have the same atomic structure (not to mention crystal habit). Gemology labs identify lab-grown and natural sapphires as forms of corundum.

Lab-created sapphires tend to be:
More Affordable
More Durable
All in all, natural sapphires are still more desired — there is no sign of this changing.
We Specialize in Sparkle and Brilliance!
Sapphire Clean & Polish
Clean & Polish Services
"A basic clean, polish, and inspection is part of the routine care and maintenance needed to keep your jewelry looking like new. The inspection process includes looking for loose stones, bent prongs, and any damage to the metal or stones that need to be repaired."
Sapphire Stone Setting Repair
Stone Setting Repair
"A stone setting repair can be a simple re-tipping of a worn prong (which is considered routine care and maintenance) or the complete rebuilding/replacing of a damaged prong. In the case of severe damage, the entire head of the ring may need to be replaced.
Regardless of whether or not the prongs are compromised due to normal wear and tear or a result of accidental damage, we can provide the routine care and maintenance in order to ensure you do not lose a stone in your setting."
Sapphire Replacement
Sapphire Replacement Services
"The process of a Sapphire Replacement is simple enough, yet requires trained eyes to be able to make a flawless switch. We aim to leave no trace of our work, which means not only will your setting be perfected, but the sapphire we choose will complete your jewelry piece effortlessly."
Invisible Set Sapphire Repair
Invisible Setting Repairs
"A centuries-old, originally French technique, invisible set gemstone jewelry (aka the Invisible Setting), is one of the most beautiful setting types available. It involves the process of setting stones side-by-side, hiding the metalwork underneath, which can give the appearance of a larger stone. This technique creates an uninterrupted flow in the gemstones, thus producing the coveted "Invisible Setting".
We hand-select master jewelers who not only know how to perform an invisible setting repair but are specialists in the art of this technique. Your special accessory will be placed in the hands of a professional who appreciates the difficult process of making your invisibly set jewelry as perfect as possible."
The Glue Method is not a practice we subscribe to at My Jewelry Repair.
Sapphire — The September Birthstone
The September birthstone, the Sapphire, is seen as one of the most royal gemstones, also having the reputation of being romantic and signifying sincerity, good fortune, truth, and faithfulness. The Ancient Greeks have also believed that this gemstone is a protector from poisoning, envy, and evil.
Want to look into our Sapphire Services?
We are proud members of the


Our team includes gemologists certified by