What is the best way to determine your ring size?
While it is always best to have your finger measured by a jeweler, as they have the right tools to measure your finger and current size of your ring, we know that is not always feasible. As such, we have compiled a list of some other methods and even some online tools to help you along the way.
How to Measure Your Ring Size at Home
Option 1: Compare Your Ring To Another You Already Know the Size Of
Use the size of an existing ring in your jewelry collection that is a similar design and is a good fit on the finger you will be wearing your new ring. This is the easiest method, however it does require you or someone you know already having information on the ring being compared to.
Option 2: The Paper Method
Use the paper method of wrapping a strip of paper that is a similar width to your ring around your finger and mark the paper where it begins to overlap. Measure the length of the strip of paper that wrapped around your finger and convert it to your ring size using the chart we have provided for you.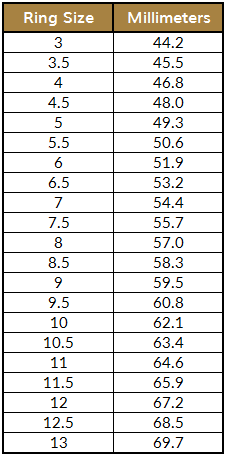 Option 3: Buy Your Own Ring Sizing Tool
There are many available online, and come in two types: a keyring lined with ring sizes, or a thin measuring tape. While most our not too expensive, we do recommend getting one that adheres to the International Ring Sizing Chart.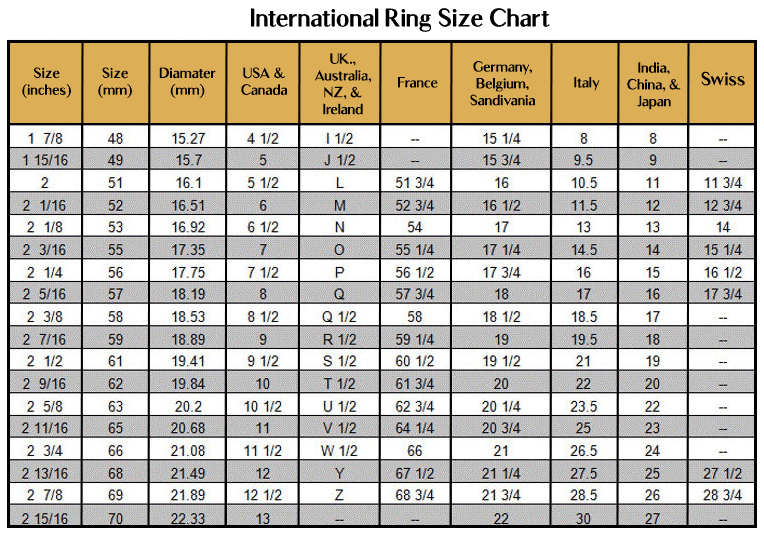 How To Get The Perfect Fit
There are many questions to ask when determining the size needed in order to get the perfect fit for your new ring.
• It is important to know that our finger size can change throughout the day, usually our fingers are the smallest in the morning and become larger as we become active, especially if we workout, or perform strenuous activities.
• Temperature is also important to consider when you are having your finger measured for your new ring. If you have just been outdoors in the extreme cold, your fingers will be smaller, and if you have been in the extreme heat, your fingers will be larger.
• Another consideration is which finger will you wear your new ring on? Our dominant hand usually tends to be larger since we use it more often. If you are right handed, your ring finger on your right hand will more than likely be larger than your ring finger on your left hand.
• And lastly, the design of the ring can also affect the fit. The wider the ring, the tighter the fit.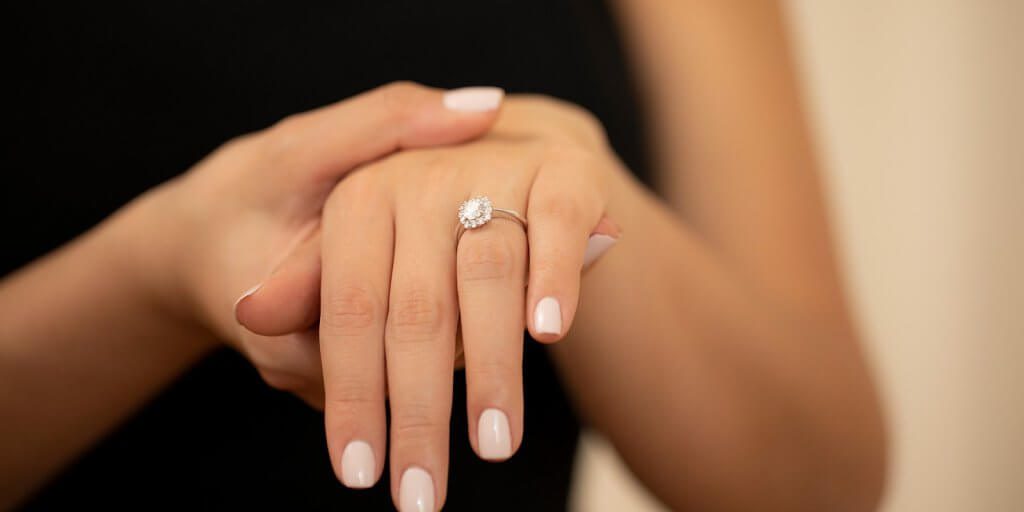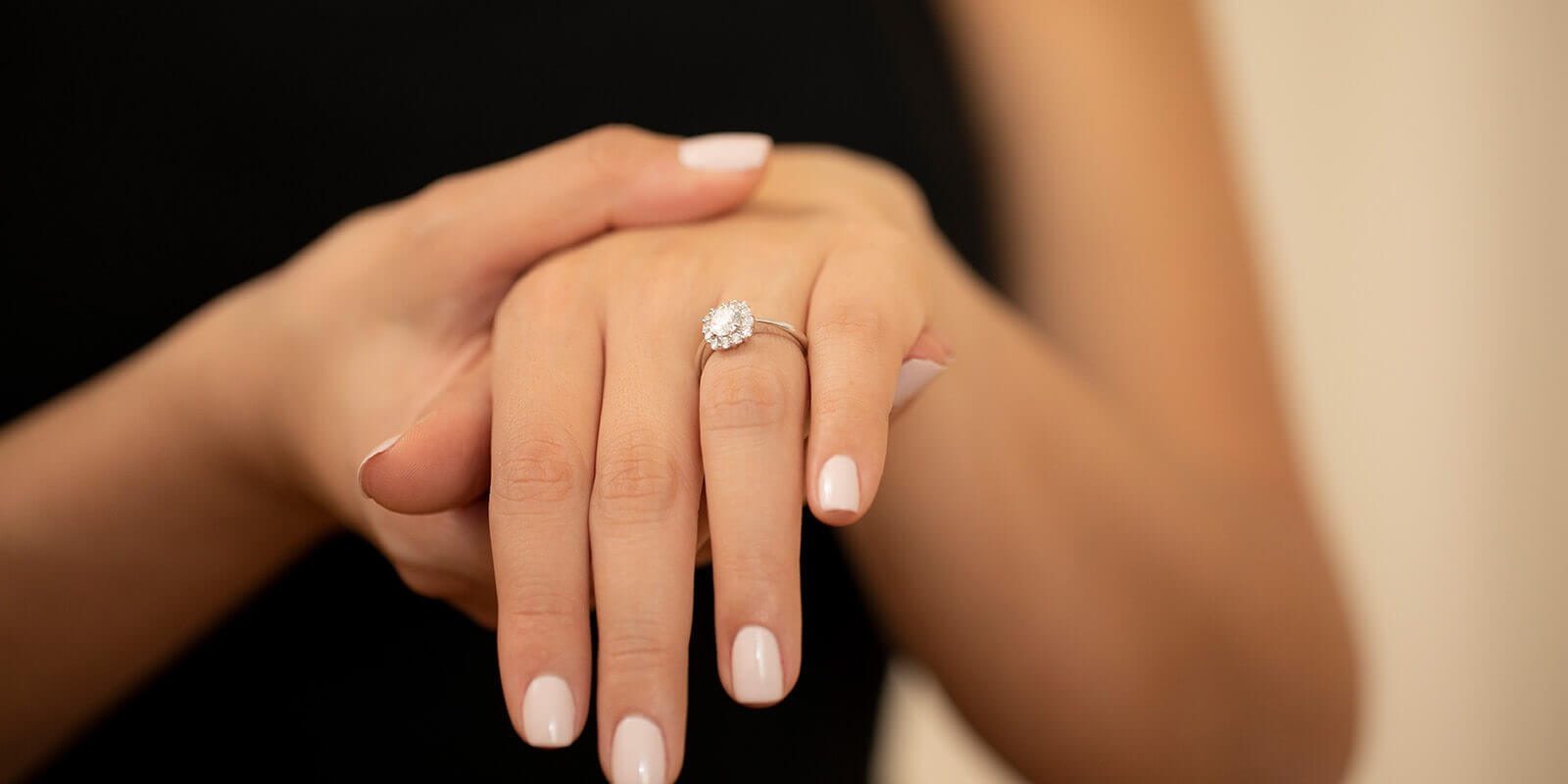 Do You Need To Change Your Ring's Size?
What You Need To Know About Ring Resizing
Ring Resizing is a practice many people need but one they are most often quite unsure of. In fact, it is the most requested ring repair process. However, even though it is a common practice, that does not mean there is a lack of variables.
Ring Resizing is achieved by either adding or removing metal to obtain the desired size, while avoiding metal contamination by matching the new metal. Some designs require removing and then resetting stones. After the metal is either added or removed, the circular shape is restored, then soldered together. It is then finished with a professional clean and polish of the ring.
It's important to note that other variables like metal type, engravings, and other factors may prevent or complicate the process.
To learn more about the Ring Resizing process and everything in between, you can read our "Ultimate Ring Resizing Guide."


The Premier Ring Resizing Service
Whether you need a simple sizing or one of the special services, our Master Jewelers at My Jeweler Repair can get the job done. Our easy online ordering system and mail-in service makes having your precious ring sized a simple task.
You Create Memories, We Restore Memories
" I could not have been more impressed"
"Thank you, thank you, thank you. Recently I sent you my Bulova watch for cleaning and overhaul. I was unable to find any jeweler in
…
my immediate area, the Little Rock, AR area or the Memphis, TN area to do the work. I found you online and with some hesitation and apprehension, sent you my watch. You did acknowledge receipt and did provide an analysis of necessary repairs. I did call a couple of times and was a little concerned that repairs would require more time than I thought and that parts needed to be ordered. My apprehension grew. You had my watch and my payment. Then you notified me that my watch had shipped and when it arrived a couple of days ago I could not have been more impressed with your packaging and more so with the results. My watch looks better than new and now is keeping perfect time. I am absolutely satisfied with your work and will without hesitation recommend MyJewelryRepair to any and everyone that may need your services. You deserve the highest rating for a job well done!" Edgemont, AR
Robert B.
"The process was easy and painless"
"The process was easy and painless. My watch came back very well packaged and great working order. I would definitely use them again." Norcross, GA
John R.
"The work was quality–the ring looks great"
"I was not expecting anything exceptional from a mail-in service, but I was wrong! Our ring was repaired exactly as we needed. But the communication
…
was what surprised and impressed me most. Our Sears had left town, so I called MyJewelryRepair directly to find out what to do. The lady sent me an email and told me how to send our ring. Her email included not only the link to the service site, but also detailed instructions about how to fill out the online form. It was very easy to follow her instructions on the site. Once I filled out the online form and printed the shipping label, I received a confirmation email. I also received email communications when my ring arrived, a couple of days later telling me it was being evaluated, a couple of days later telling me what work was being done, and a couple of days later when the work was completed (including before and after pictures)! Wow! It was as good as taking it to a local jeweler where I could check on it in person. And the work was quality–the ring looks great." FL
Michele
"They did a beautiful job"
"They did a beautiful job restoring my 1968 college ring after the stone fell out and was lost. It looks beautiful. Only negative was that
…
it was more expensive than I thought it would, but the workmanship is excellent. I do not regret paying the amount charged." Bloomfield Hills, MI
Jon B.
"I feel like I have found a treasure"
"THANK YOU for restoring my Montana Silversmiths Earrings back to their original condition! You did an awesome job, and, they are as beautiful now as
…
when I purchased them over 25 years ago! I called Montana Silversmiths and spoke with Sheila Green in Customer Service, and gave her your contact information so that they can now direct their customers directly to you when they need something reconditioned. I feel like I have found a treasure in knowing that you can repair and restore everything from inexpensive pieces to very valuable pieces. You can bet that I will be sending more business your way!" Lake Charles
Jennifer Greene
"The work is invisible and expertly done."
"I'm so grateful for the excellent repair work done on my delicate necklace. The work is invisible and expertly done. The service turnaround was fast
…
and the piece was returned in a very professionally boxed presentation. Thank you." San Pedro, CA
Rosamond D.
"Glad that I found you"
"I very much appreciated the opportunity to find you and for the efficient and reasonable turn-around of getting the broken crystal on my watch repaired.
…
Glad that I found you. Who knows for what service or product I may next call upon MyJewelryRepair." San Francisco, CA
J. Sampson
"Fantastic work done on my charm"
"I am 100% satisfied with the craftsmanship and quality of the work that was done on my charm. If ever i need any of my
…
jewelry repaired again i will be coming back. I'm very happy"
shawn williams
"So glad I took a chance, it saved my ring"
"I lost a blue invisibly set diamond from a ring i purchased on ebay, not from a jeweler, so I didn't know where to get
…
it repaired since it is a more complicated setting. A local jeweler gave me an estimate that was more than i paid for the ring. I was ready to just sell it for the gold weight when I found this site on Google and thought I'd get another estimate. It was half of what the local jeweler was asking! So glad I took a chance, it saved my ring–they did a great job."
Jane O.
"Thank you for the great experience and end result!"
"The service was excellent with regular updates as to the progress of the repair. It was easy to understand and respond to the options for
…
repair and the shipping process.
My watch was packaged very well for return.
Thank you for the great experience and end result!" San Francisco, CA
Read more ""Thank you for the great experience and end result!""
Kate H.