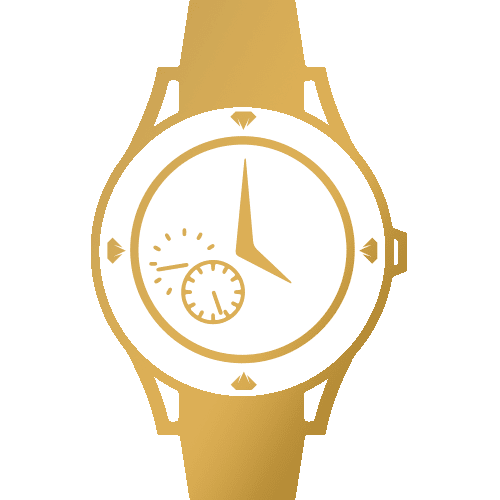 We Can Make Your Watch Shine Like The Day You Got It
A clean and polish for your watch or ring can make your item look like the day you got it. Let's restore a memory!
Watch Exterior Cleaning
Your watch exterior is going to take the brunt end when it comes to daily wear and tear. Your watch case protects your watch movement and other essential internal components of your timepiece, but do you have a plan for protecting your watch case? One way to give your watch some essential routine maintenance is to undergo our clean and polish service.
Your watchband and your watch case might look shiny and new when you first purchase a watch, but it's only a matter of time before your timepiece begins to lose its luster. Since we wear watches around our wrist and use our hands often, a watch is one of those jewelry items that experience a significant amount of daily weathering. Whether your watch has scratches, dents, or other unsightly blemishes, we have the tools and expertise to bring your timepiece back to life. We'll have your watch looking and working like it did the day it first came into your life.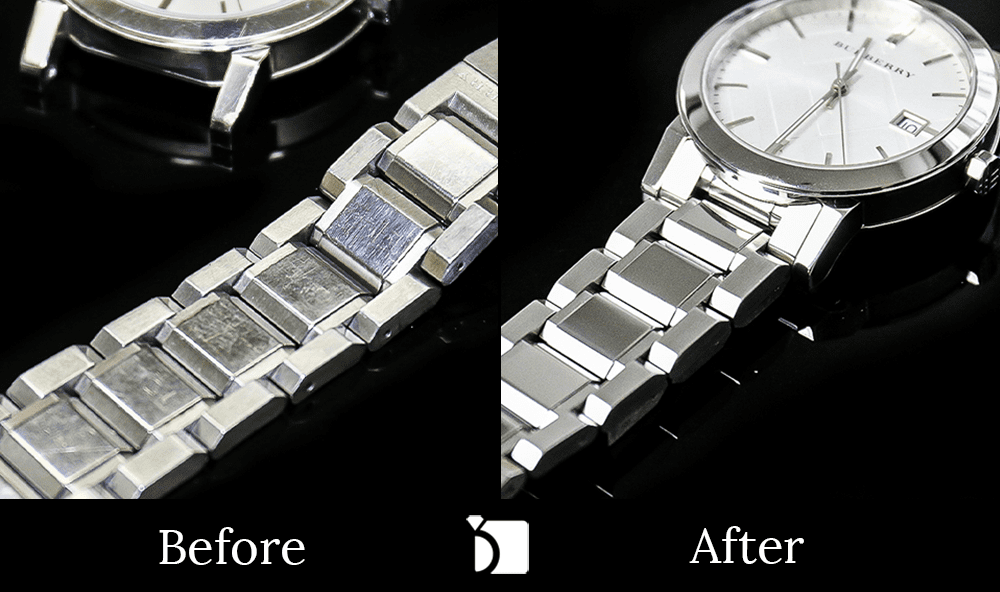 Watch Interior Cleaning
Your watch dial is one of the most noticeable areas of your watch — but do you have the tools and the technique to do it yourself? Unless you're a certified watchmaker, chances are you should leave this to a reputable professional. My Jewelry Repair performs cleaning and polishing services for a wide variety of watches, whether your timepiece is newer or more antiquated, we can help!
Interior Movement Cleaning (Servicing)
Your watch movement is considered the heartbeat of your timepiece, so special considerations need to be made and no measure should be overlooked. Our Clean & Overhaul services cover cleaning and oiling of the interior parts, in addition to repairs and replacements. A proper cleaning and oiling will cover all parts of the watch, removing traces of oil residue, dirt, environmental contaminants, not to mention other sediments that gather on the watch movement. As a result, your watch will keep time more reliably. A freshly cleaned and oiled watch movement will help give your watch a shiny new look while also preserving your watch movement's lifespan.