A Look Back at Some of Our Favorite Jewelry and Watch Repair Transformations So Far
Welcome to our inaugural Weekly Before & After blog series! Here, we will be showcasing some of our proudest repairs that have come through My Jewelry Repair.

My Jewelry Repair has been posting our early editions of the Weekly Before & After on our Facebook page. Now for our first blog post, we will take a look back at some of our favorite transformations from the various types of repairs that we have showcased so far.

Ring Repair & Sizing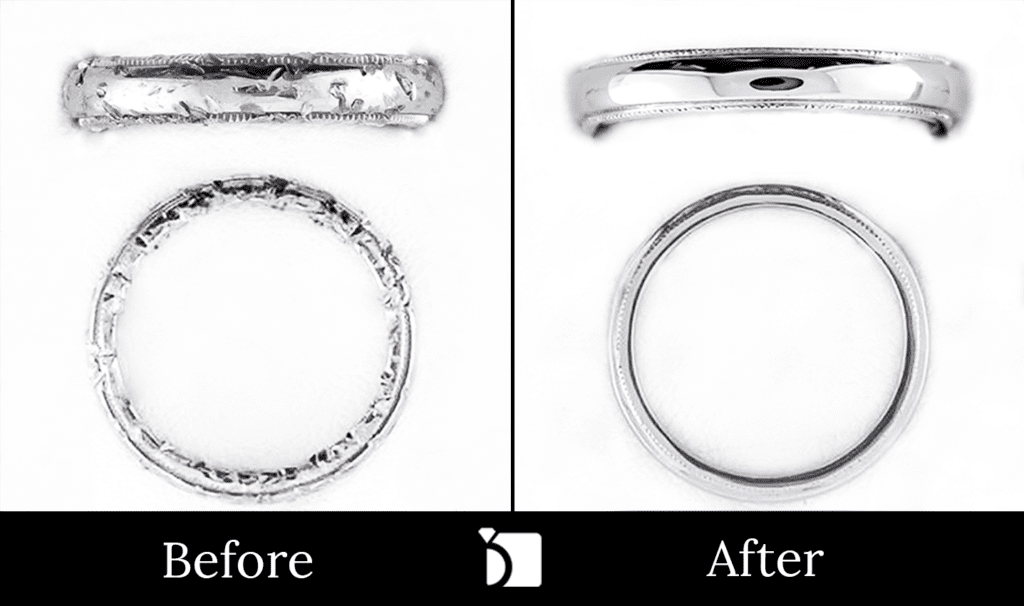 The First One
The very first post caught a lot of eyeballs. It's not hard to see why, as this ring looked unrepairable after having literally gone down the garbage disposal.

Needless to say, the customer was shocked at how good it looked after our Master Jewelers had done their skillful ring repair services and My Jewelry Repair delivered on their promise.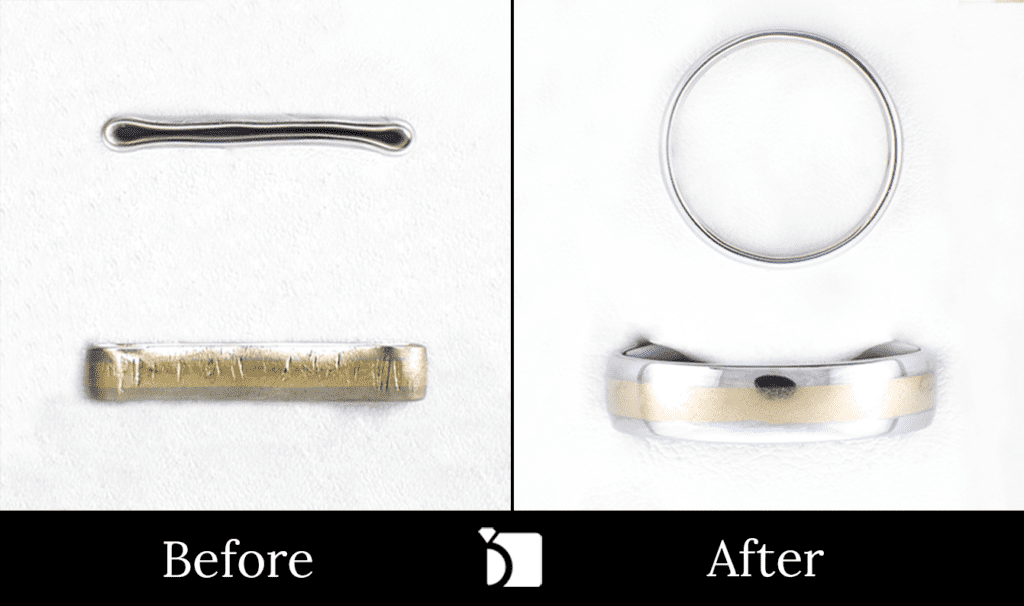 The Ring That Met The Machine
Our own Quality Assurance Team couldn't believe it was the same ring. That's how crushed this ring was. That's how good our Master Jewelers are.

Watch Repair & Batter Replacement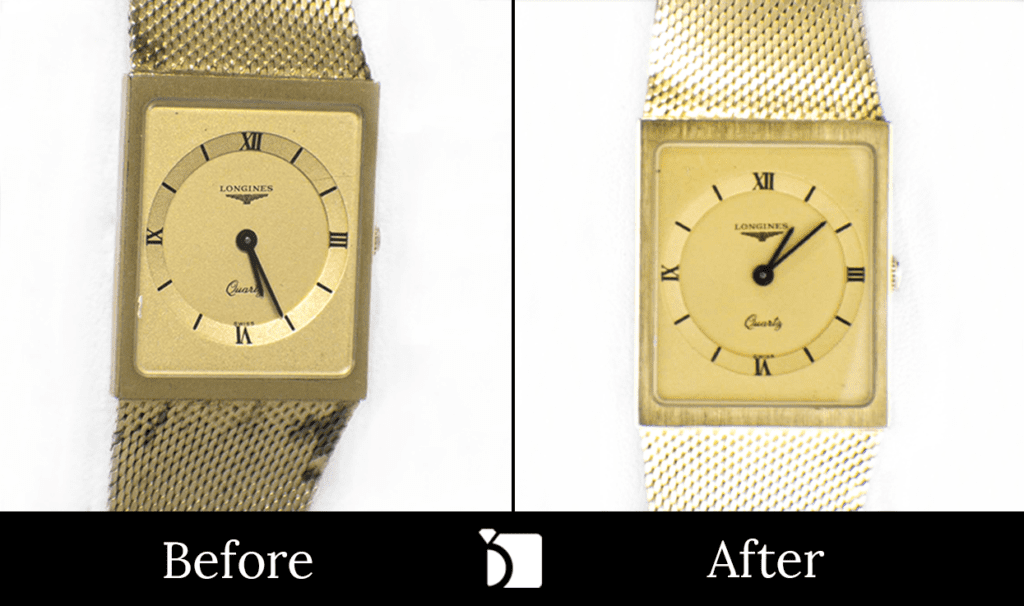 Goldy McGold
Once, a beautiful gold watch stopped working, the customer changed the battery but still nothing ticked. Then he found My Jewelry Repair! Now it's brighter and tick-tocking just like the day he bought it.

Turns out this particular watch needed a full Clean & Overhaul for the Quartz Movement, not a watch battery replacement. The details of these kinds of repairs can only be properly handled by Certified Watchmakers, like the Watchmakers at My Jewelry Repair, and can't be found on your average corner mall shop.. You know that tries to Fix stuff.. Fast..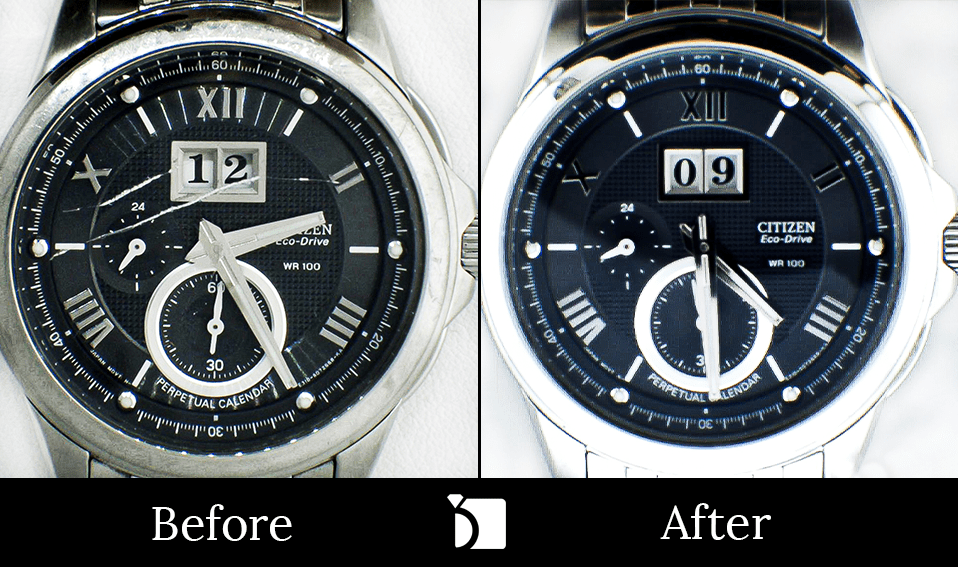 Scratchy O'Scatch
There was an angry scratch that carved right across the crystal on this Citizen watch. We don't exactly know what happened, but a proper watch crystal replacement, plus clean & polish, calmed everything down.

Necklace Repair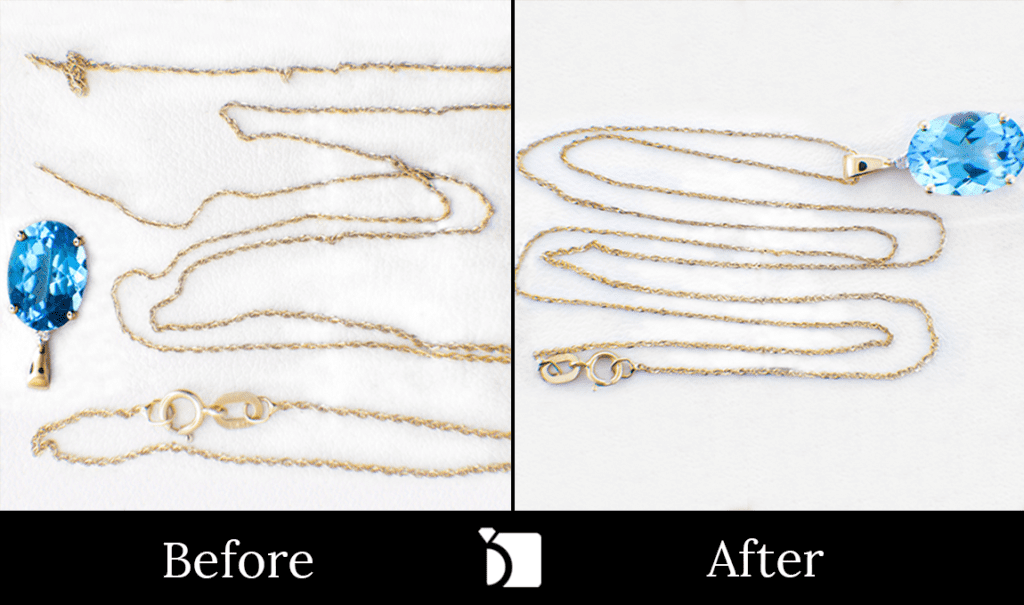 Golden Blue Eye Piece
We'll be honest, there isn't a huge transformation on this necklace repair, it wasn't that badly damaged and just needed a quick solder fix.

We just thought it would be nice to showcase a very easy on the eye piece of jewelry since everything, from the gemstone pendant to the chain itself, was so damaged. That being said, we would like to take this opportunity to show that we indeed can do more than just Rings and Watches.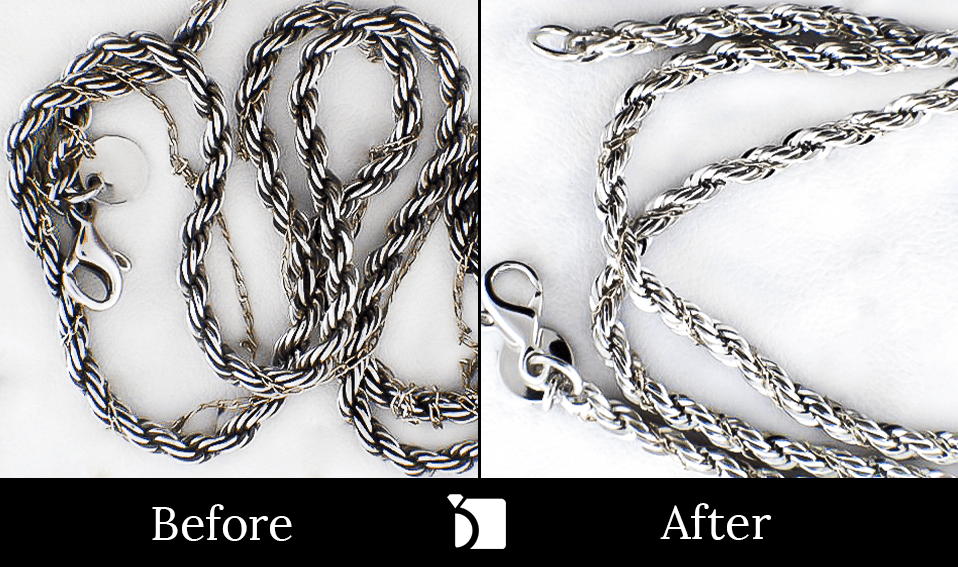 Tarnished Two Tone
This sterling silver and 14k intertwined gold chain became separated and was severely tarnished all around. Our jewelers reattached the gold chain and conducted an amazing refurbishment.

That's All Folks!
Thank you for taking the time to visit our very first blog! Don't worry, we will be showcasing many more of our major transformations very soon.

My Jewelry Repair
#MJRBeforeAndAfter
Before & After #1