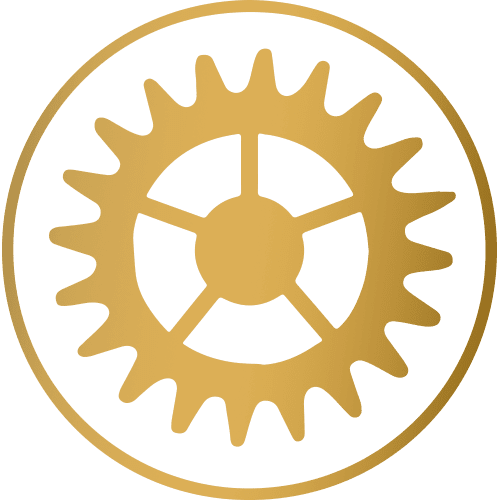 Servicing Your Quartz Watch
With premier services including movement cleaning and complete overhaul, the quality care and repair that our certified watchmakers provide will ensure premier and optimal performance for your Quartz Movement Watch.

Restore Your Quartz Watch Today!
"Searched All Over Russia/Ukraine for the Parts Needed"
"I do understand that this was harder project given that it's a vintage Russian movement, but I can't tell you enough how much it meant that you searched all over Russia/Ukraine for the parts needed to complete the work. The watch is running absolutely amazing and can't believe how good
…
"I do understand that this was harder project given that it's a vintage Russian movement, but I can't tell you enough how much it meant that you searched all over Russia/Ukraine for the parts needed to complete the work. The watch is running absolutely amazing and can't believe how good it is running. It's truly a centerpiece to my vintage watch collection and I absolutely love it. Thanks again for all the hard work and time you put into it and that's what prompted this message. I do believe in acknowledging hard work and this is truly wonderful. Thank you again and keep up the good work."
Read more ""Searched All Over Russia/Ukraine for the Parts Needed""
Ed S.

Quartz Watch Repair Services
Maximize the lifespan and accuracy of your quartz watch by having its battery serviced regularly. It's important for watch owners to consider factors such as its current timekeeping accuracy, age, and previous service history for regular maintenance. Our Certified Watchmakers will provide the proper care it needs with thorough cleaning, battery replacement, movement replacement, and pressure testing, ensuring your quartz timepiece operates at its best for years to come.
Certified Watchmakers Expert in the Craft
Access to Watchmakers From Anywhere in the US
At My Jewelry Repair, our team of Master Craftsmen have over 20 years of experience bringing timepieces back to their former glory, no matter how simple or complicated your timepiece may be.
Services regarding any type of watch movement require careful and expert skill. We make the quality care and repair of your watch as a priority whether it be for a complete overhaul or a simple battery replacement to keep your watch ticking with minimum wear. Our Watchmakers set the standard and have many Certifications, including:
WOSTEP
CW21
SAWTA
SWATCH Group
Among others, and more still to come! (Learn More)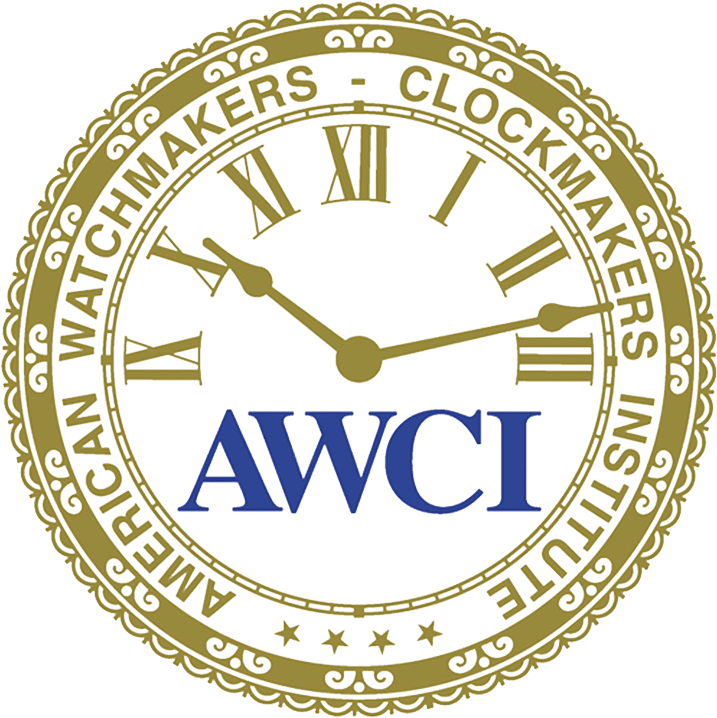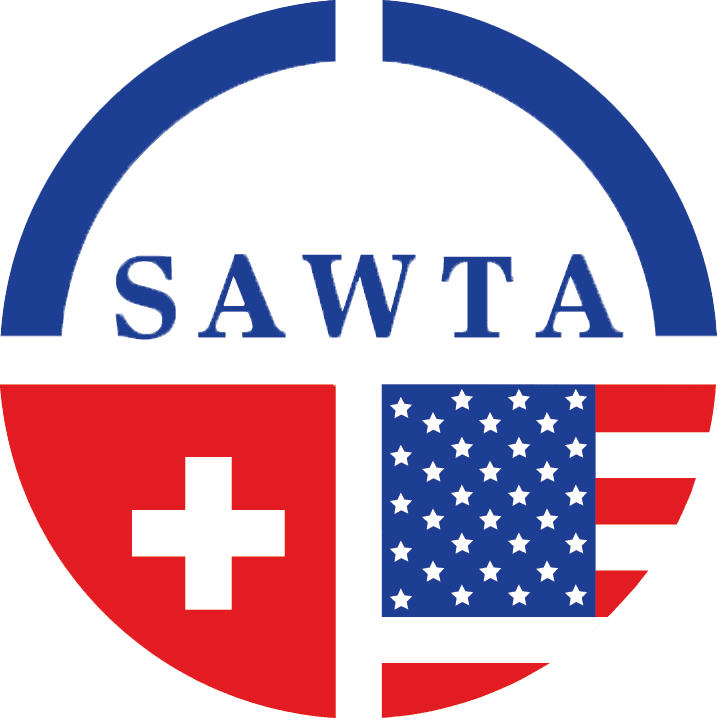 Professional Parts Sourcing Team
Genuine parts, especially for rare vintage watches, can be a challenge, but our long history within the industry has given us access to great sources around the globe. Even if the parts are no longer available, our certified watchmakers can manufacture some parts if needed.
We Service Various Watch Makes & Models
Bulova, Accutron, Swiss Army, Citizen, Gucci, Omega, Seiko, Tag Heuer, Movado, Victorinox, Pocket Watches, Vintage Timepieces and more.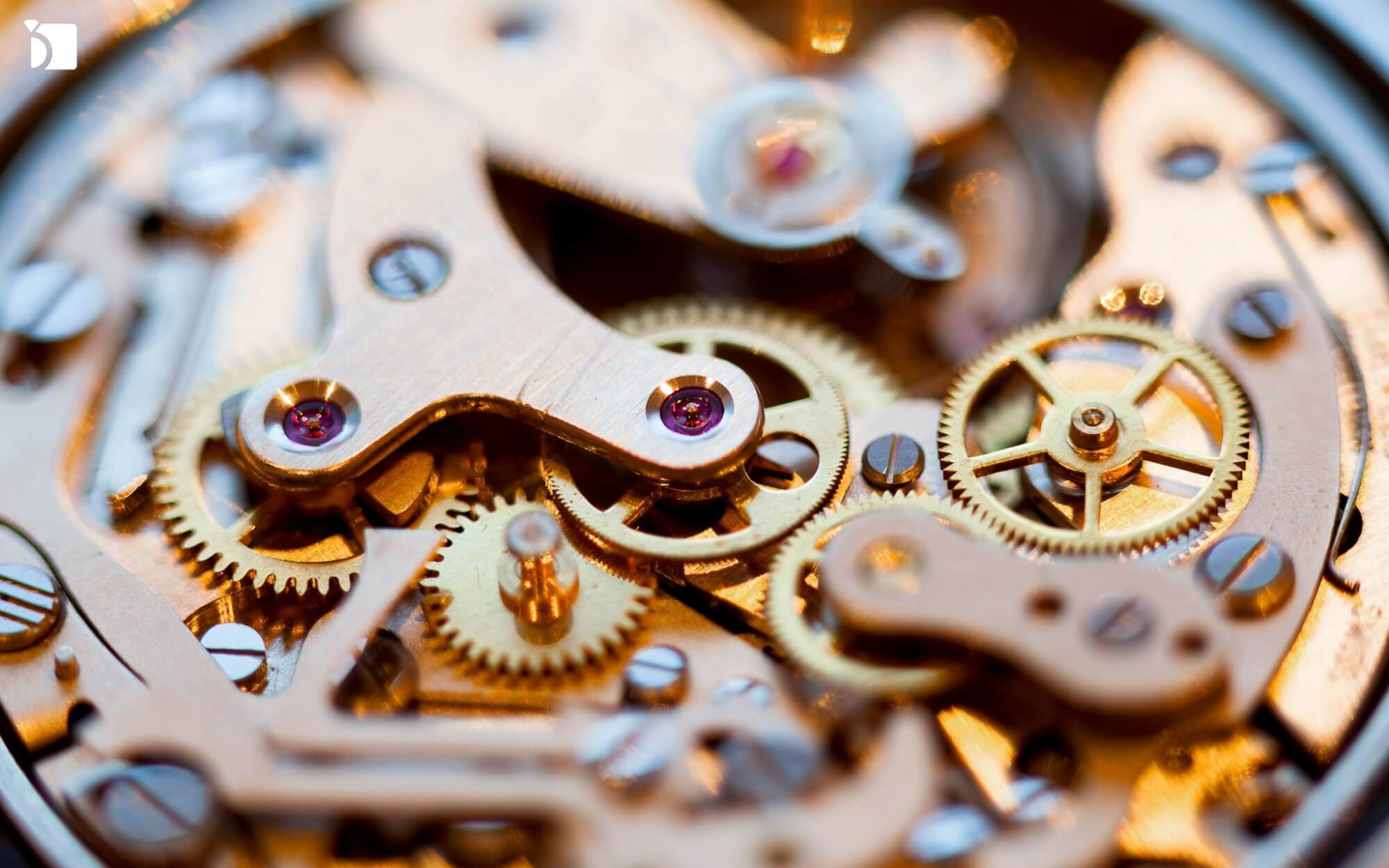 Elite Watch Servicing Environments
My Jewelry Repair is committed to providing premier watch repair services for your watch. Any type of watch that we receive will go through our state-of-the-art Watch Repair Service Center. This Repair Service Center was specifically made to have your watch movement serviced in an environment that ensures that your timepiece will not be at risk with any dust nor microscopic air particles that would inhibit the proper repair.

Our certified and master craftsmen take our services seriously. Each step is taken with utmost purpose and organization to ensure that your watch is receiving the premier service it deserves.

Learn more about the Watch Repair Service Process »
What is a Quartz Watch Movement?
Quartz movements are battery-powered and winding is never required, even if you don't wear the watch for some time. Although Quartz Watch Movements have fewer moving parts and do not need as much servicing as Mechanical Wind Up or Automatic Watch Movements, quartz movement batteries will last between 12 to 24 months and will need a battery replacement on the regular.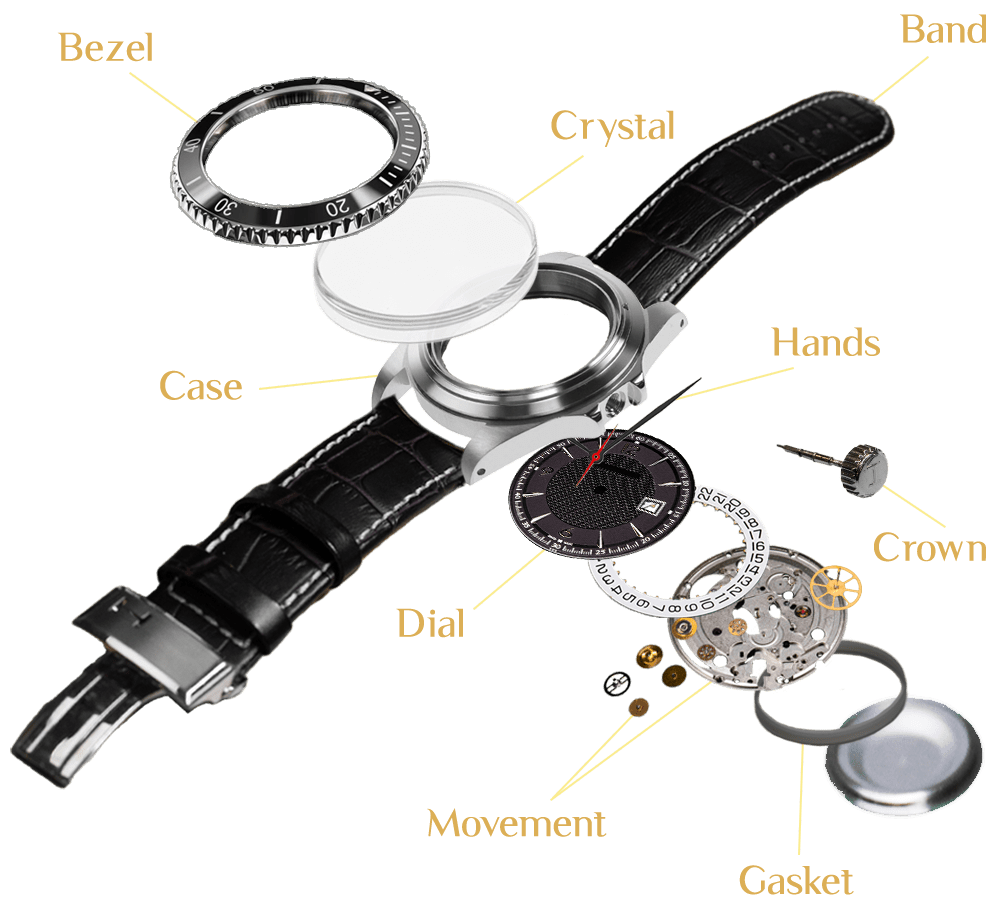 Quartz watches also break down over time and will need replacement services, especially in the case of battery acid and water damage that will affect the watch movement itself.
Quartz Movement Replacement Services
What is most important about your quartz watch is to replace the battery as swiftly as possible. Once the watch battery dies, there's a chance that the battery can start leaking acid, which will do considerable damage to the movement. It is advised to not try to replace your own watch battery, unless you have the proper water pressurization equipment and trained expertise.

Our certified watchmakers have the knowledge and dexterity to successfully repair any problem on any type of watch movement in order to keep your watch running with optimal performance. To learn more about this concept look into the Types of Watch Movements.

There are other Watch Movement Repair Services that include the other types of movements such as:
If your watch needs a different kind of repair, take a look at our Full Catalogue of Watch Services.
Cracked Your Quartz Watch's Crystal?
You May Need Watch Movement Servicing With a Cracked Crystal
In some cases, when a watch crystal is shattered, it is important to check on the watch movement since microscopic glass or sapphire particles can get into the movement causing damage. This can cause the need for watch movement servicing, and potentially replacement of movement parts.

For more information about our watch crystal services, please visit "Watch Crystal Replacement Services."

Commonly Asked Watch Repair Questions
How Does Quartz Watch Movement Repair Service Work?
The Watch Movement Repair Service depends on the type of watch movement that your watch has. Watches need to be serviced on a regular basis, just like a car would. All you would need to do is send in your living heirloom of a watch and we make sure it gets the proper care, like lubrication and complete disassembling to prevent wear and tear.
Print your shipping label and order slip. Choose your insurance, pack your repair(s). My Jewelry Repair provides step-by-step instructions for safe packaging and travel. All you have to do from there is schedule USPS courier pickup if you don't want to leave your home, or drop-off (with your nearest USPS location). Tracking included for safe arrival and transparency.
How Can I Tell What Type of Watch Movement I Have? Is Mine Quartz?
There are several giveaways to identify what type of Watch Movement that your watch has. One of the easiest ways is to check the text on the back of the case or on the dial; what you can look for is the caliber number engraved within this text. You can either identify the type of movement by the knowledge of how often you wind your watch, or observing the actual movement of the watch hands. If you find yourself not winding your watch on the daily and needing a battery replacement, you most likely have a quartzl watch movement.
If you have trouble identifying the type of watch you have and need it serviced, our Certified Watchmakers will be able to do that for you with no problem.
Does My Quartz Watch Movement Type Need To Be Serviced?
It is recommended that your watch should be serviced every three to five years, also depending on how long the watch has been with or without the wearer's wrist. If you hear rattling when you lightly shake it or the timing of the movement is slightly off, these may be signs to get your watch serviced.
Remember, not all watches require repair, but all watches require routine care and maintenance.
How Much Does Quartz Watch Movement Repair Cost?
It all depends on what your watch needs. Repairs such as a crystal replacement can get a little complicated depending if it's cracked, or shattered and glass fragments have damaged the movement. The chart below gives some insight to the most common types of watch repair services.
Watch Repair Pricing
Pricing chart for costs associated with some common watch repair services. Pricing may vary for certain brands, luxury and/or vintage watches.
| Service | Starting Price |
| --- | --- |
| Battery Replacement (includes pressure test) | $39.99 |
| Leather Band Repair/Replacement | $49.99 |
| Crystal Replacement | $59.99 |
| Stem & Crown | $69.99 |
| Movement Clean & Overhaul - Quartz | $129.99 |
| Movement Clean & Overhaul - Mechanical | $249.99 |
| See Full: Pricing List | |
What If I Don't Know What Kind Of Watch Repair I Need?
Watches can be complicated and sometimes delicate objects, many of which are one of a kind. Our master watchmakers take utmost care during every step of the repair and restoration process.
Common Watch Situations
Watches generally come to us due to:
Watch worn during inappropriate activities
Improper use of chronograph functions
Exposing watch to magnetic fields
Improper watch function settings
Winding a watch while wearing it
Cross-threading watch crown
DIY battery replacement
Improper watch storage
Unless you're a specialist, don't try this at home. We see a lot of interesting stuff that comes to us from those do-it-yourself folks.
From professional battery replacements to quartz movement overhauls, we have all of your watch repair needs covered!
Online Watch Repair by Mail
What Does A Watch Repair Warranty Usually Cover?
We Can Take Care of What Your Warranty Won't
Is your watch beyond its warranty? Send it on over to My Jewelry Repair right away for repairs with great turnaround and competitive rates!
Most new watches come with a 2-year warranty as long as you keep the recommended servicing at specific intervals set by the manufacturer. But warranty's rarely cover unforeseen accidents or negligence.
Out-Of-Warranty Information
Manufacturer Warranties rarely cover:
Damage / scratches to watch finish (case, crystal, bracelet, strap or other components)
Damage caused by failure to comply with parameters of maintenance schedule
Moisture damage (applicable to non-water resistant watches)
Damage brought about by misuse, accident, or tampering
Damage caused by third party repairs
Accidental damage
We do vintage watch restoration, mechanical and automatic movement repair, quartz movement replacement, and much more!
How Long Does Watch Movement Repair Take?
Your watch will be put through diagnostic testing as soon as it is received. Once the price for the parts needed to repair your watch is received from the manufacturer, the estimate will be provided to you promptly. This entire prcess takes about 48-72 hours.
After ordering the parts needed from the watch manufacturer, they can typically be on order for 3-4 weeks. As soon as your parts are received, you can expect your watch to be completed within a week.
Following completion of your watch repair order, our Quality Assurance Team monitors it for 72 hours to ensure the timepiece is functioning properly before shipping out to you.
Watch repair times can vary for certain brands, luxury and/or vintage watches, or based on the condition of your timepiece.
For a more complete breakdown, please visit: Standard Repair Timelines