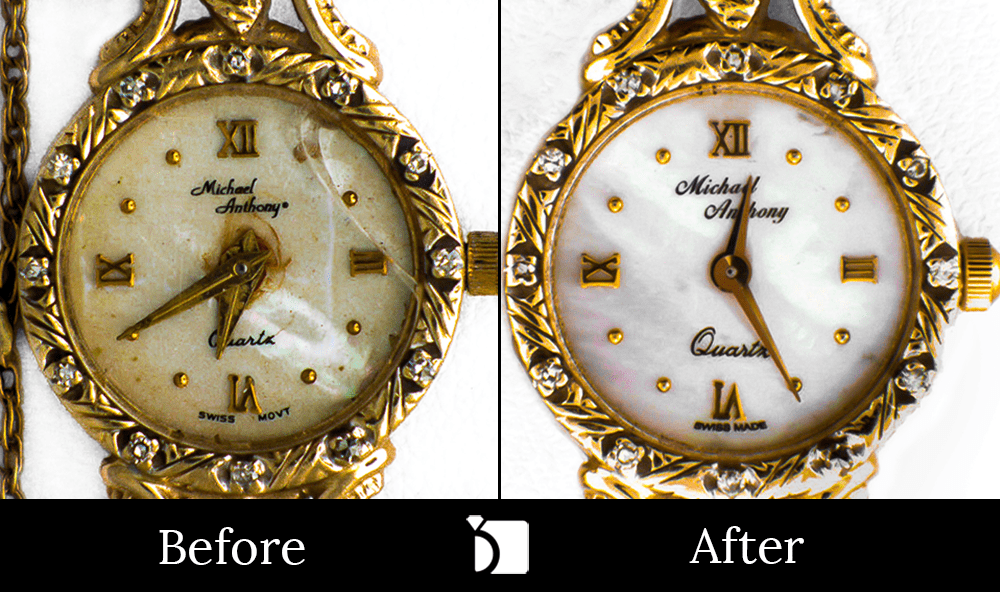 A Quartz Movement Replacement for a Timepiece with Corrosion
On this edition of the Before & After Series, we have a gold Michael Anthony Swiss Quartz Movement Timepiece that had water damage, a broken crystal, damaged hands, and scratches all over the band and case.

The watch seemed to have be scratched up both internally and externally, and fortunately for this watch owner, our Watchmakers are able to professional service both!

For this watch restoration project, we had to perform a: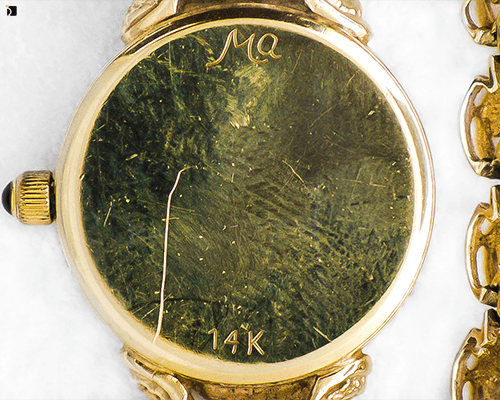 It is then wrapped up with a clean and polish and there we go! The watch was back in its pristine condition.

Watch movement repair services are commonly needed after requiring watch crystal replacements as tiny glass particles from a cracked watch crystal may fall into the many moving parts and gears within the watch movement. Our long history within the industry has given us access to great sources around the globe to make sure your timepiece can get the most genuine of parts, being restored as new!

Like the results? Leave a comment!

(Before)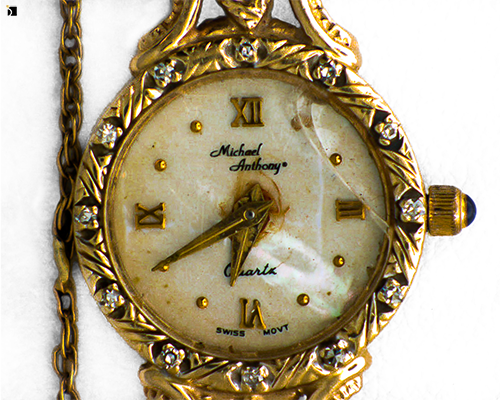 (After)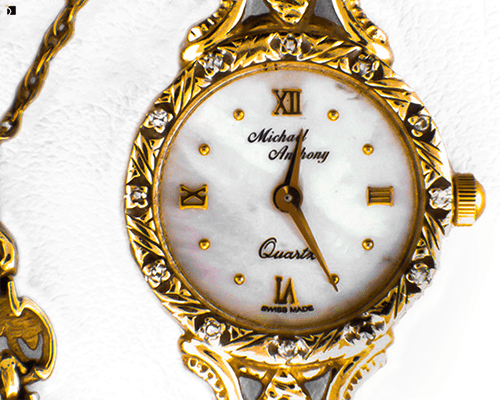 That's All Folks!
Thank you for taking the time to visit the latest addition to our Before and After Series! Don't worry, we will be showcasing many more of our major transformations very soon.

My Jewelry Repair
#MJRBeforeAndAfter
Before & After #41