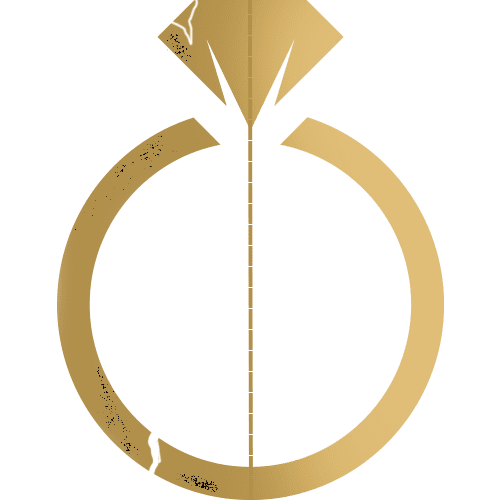 The Repair Before & After Spotlight Series
My Jewelry Repair aims to provide our customers with the highest caliber of jewelry and watch repair all from the comfort of their home. The Before & After Series spotlights some of the best work our Master Craftsmen have done!

A Vintage Square Bulova Watch Dial Restoration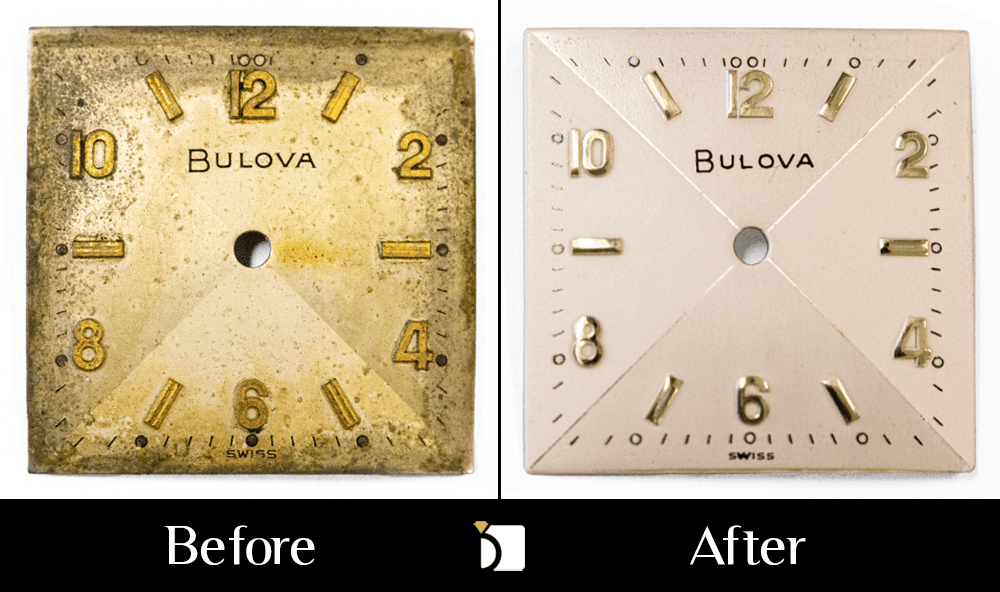 ---
Some of the most visually pleasing restorations involve professional dial refinishing services. As apparent as these transformations are, these before & afters would not exist without the expertise of our authorized service partner, Kirk Rich Dial Co, who is located right next to our Watch Repair Service Center. For this restoration, our teams brought a Vintage Square Bulova Watch Dial back to life.

For this complete watch dial restoration, we had to:
Perform a free professional evaluation after noting what the customer requested for the repair

Note that although we are an online jewelry and watch repair company, we can only provide evaluations when our skilled craftsmen can physically assess them in person at our secure facility

Remove all the surface-level tarnish using an alcohol-based solution
Brush off all remaining tarnish and patterns from the dial with cleaning solution
Polish the dial and correct its bent shape
Apply metal plating on the entire dial
Stamp on the two-tone guide lines
Paint on a protective paint on opposite sides of the dial using the guide
Apply the second metal tone for the uncovered dial sections
Remove the protective paint
Cover the dial in wax paper for protection and polish the figures (hour markers, numbers, etc.)
Stamp on the appropriate logos and template print
Dry under a heat lamp and paint on glow-in-the-dark luminous paint along the dial pattern
And voila! This Vintage Square Bulova Watch Dial was professionally restored back to its pristine condition!
In the case that you have a sentimental or heirloom dial or entire timepiece that needs a restoration such as this one, send it our way. We may feature your repair in our Before & After series for its next spotlight!

And if you would like to take a look at the entire restoration process for this particular watch, take a look at their YouTube feature below! We showcase its disassembly, complete dial restoration by Kirk Rich Dial Co., and the reassembly with its replacement parts.

Like the results of this repair? Leave a comment!

(Before)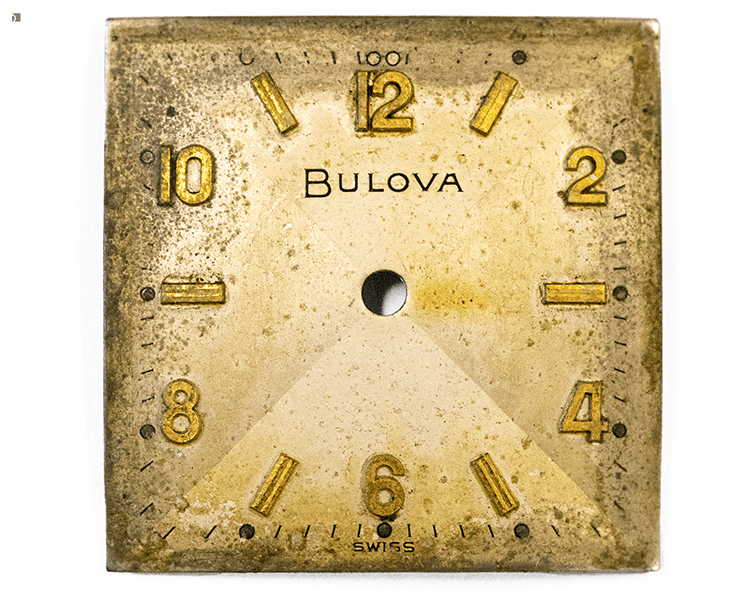 (After)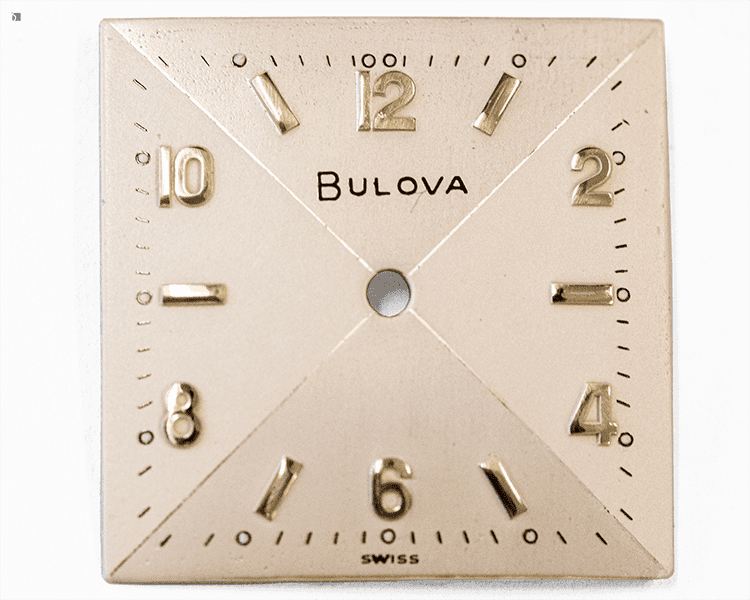 ---
That's All Folks!
Thank you for taking the time to visit the latest addition to our Before and After Series! Don't worry, we will be showcasing many more of our major transformations very soon.

My Jewelry Repair
#MJRBeforeAndAfter
Before & After #150