We can make your gift extra special with engraving
MJR can personalize engagement rings, wedding rings or all of your fine jewelry & watch items with the distinct touch of engraving. This is a great way to make them personal and unique.
Most rings, flat surfaces and watch case backs can be engraved. Engraving offers endless possibilities, and instantly creates sentimental value to the recipient.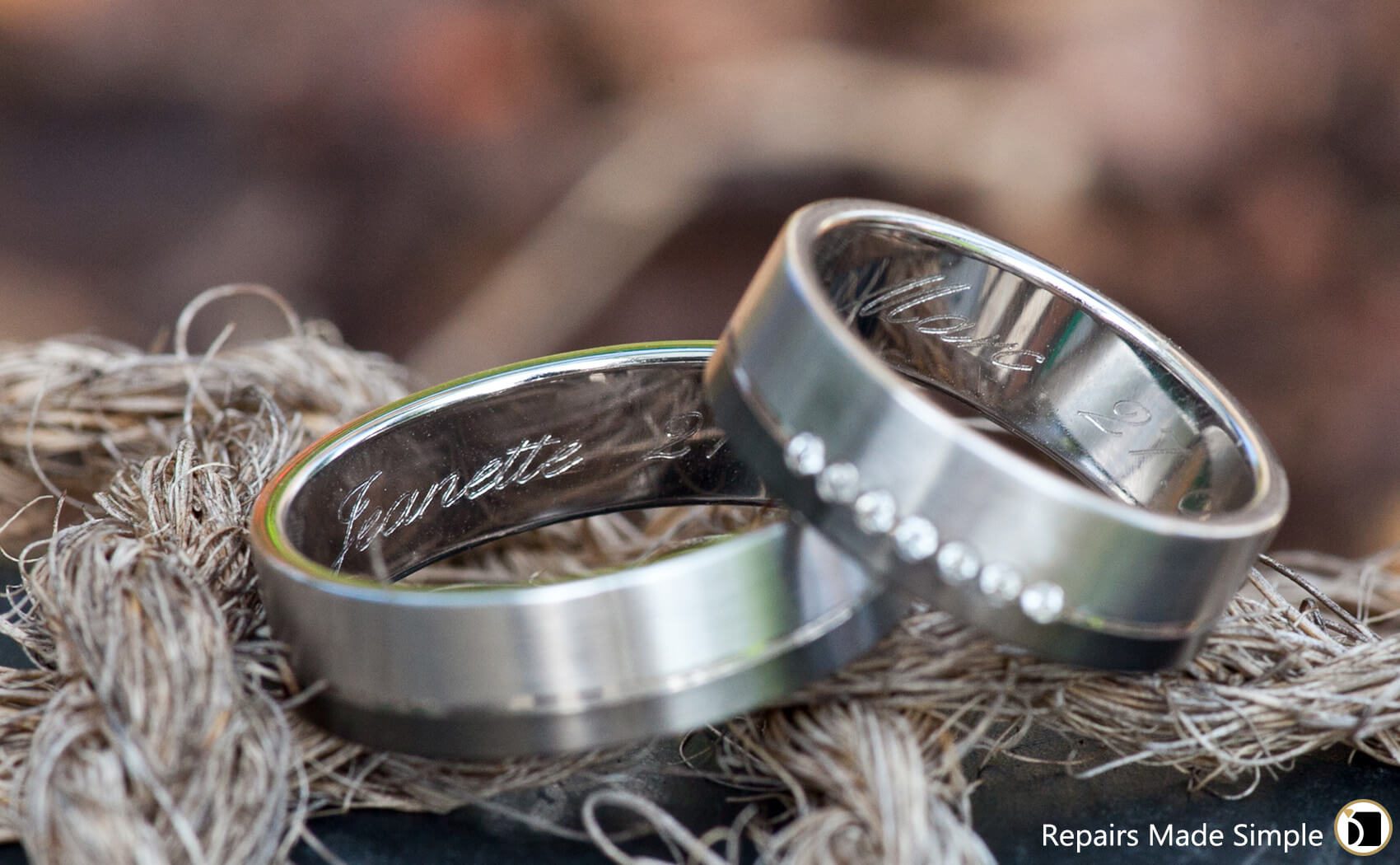 The most common engraving fonts are: Slant Script, Script, Roman, Helvetica, Contemporary, Clarendon, Victoria, and Fifth Avenue. MJR also offers hand engraving upon request.
There are many reasons to engrave an item, and many different messages and feelings that can be expressed through an engraving. The message can be heart-felt, serious, or humorous, but most importantly personal. Many engravings also include the date of a special occasion, for example an engagement date, a wedding date, a graduation date, or a birthday. Engravings can also include a symbol like a heart or a smiley face.
Here are just a few of the most common engraving ideas:
LOVE
– I Love You!, You Complete Me, Be Mine
ANNIVERSARY
– Always and Forever, Our Love Is Timeless, You Are My Soulmate
FRIENDS
– Friends Forever, My BFF, Best Friends 4 Ever
SISTERS
– Sister and Best Friend, My Rock, Always There For Me
CONGRATULATIONS
– You did it!, Way to go!, Congratulations!
THANKS
– Forever Grateful, Thanks for Everything, Thank You
MOM
– Love You Mom, Best Mom Ever!, #1 Mom, Thanks Mom!
DAD
– #1 Dad, Happy Father's Day!, You're the Best
GRANDMA
– Best Grandma, I Love My Grandma, Grandma = Love
MEMORIALS
– Always In My Heart, I'll Never Forget, In Loving Memory
And you can also engrave quotes, faith based messages, or even just a name or nick name.

For more information about our other types of ring repair services, please visit: Services.
If you would like to place a prong repair order, please click on the "Get Started" button below.