Making the Moment Even More Special
Engraving offers endless possibilities and instantly creates sentimental value to your item.
Engrave your item with us today!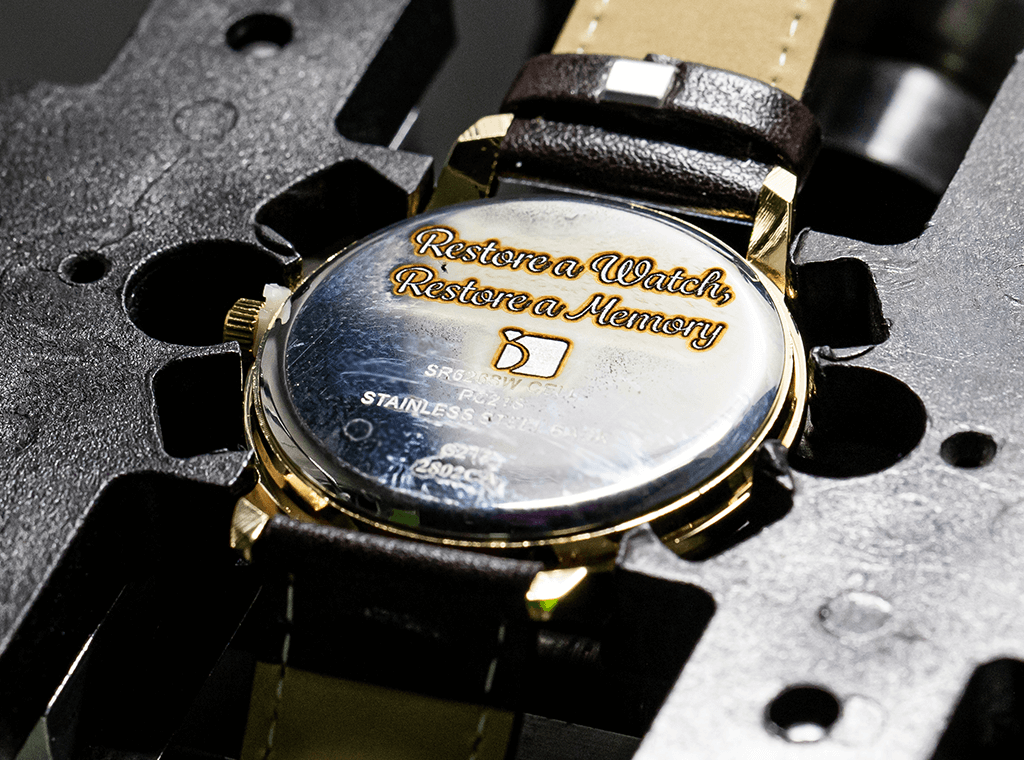 Adding That Extra Something Sometimes Makes All the Difference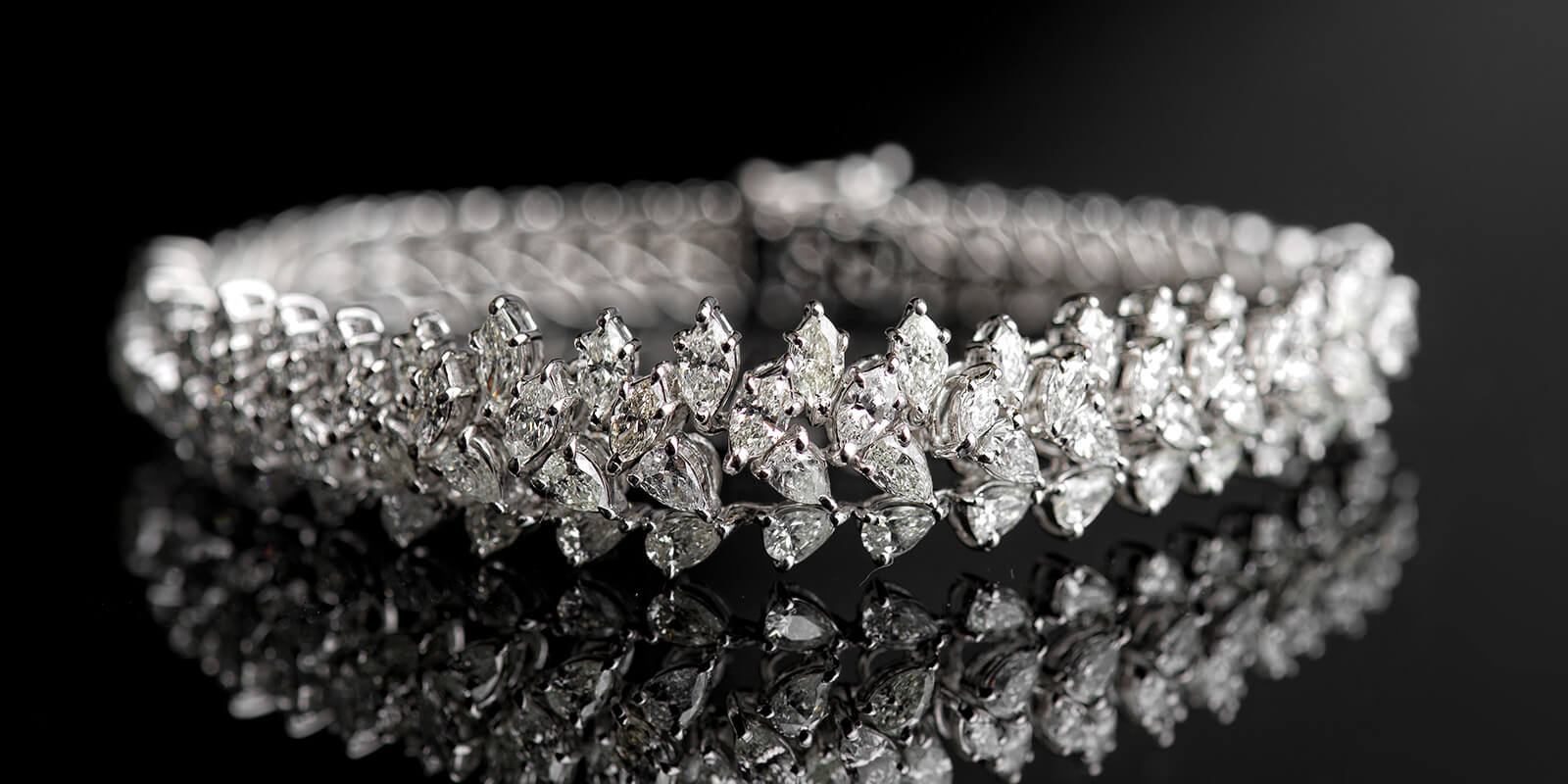 We can personalize engagement rings, wedding rings, or any of your fine jewelry or watch items with the gentle touch of engraving. Regardless of whether you say a lot or say a little, by having your item engraved, you are creating a unique gift for that special someone.
Most rings, flat surfaces, and watch case backs can be engraved, making it possible to not only leave a lasting impression but also a lasting message, with your gift.
Why Engrave With Us?
The New Standard of Perfection
The art of engraving has slowly begun to shift from a hand art form to one that is conducted perfectly every time through the use of a machine. At My Jewelry Repair, we have access to one of the top engraving machines on the market."The Professional" Laser Engraver
"The Professional" Laser Engraver
Our Laser Engraver, also known as "The Professional", is a highly flexible laser engraver that was developed to cater to a wide range of applications in large quantities. Due to the dimensions and capabilities of this highly sophisticated machine, we are essentially able to provide any engraving service desired to any item. Along with being able to engrave on large surfaces, "The Professional" in particular is able to mark a wide variety of small parts with optimal precision.
What was once a specialty of some jewelers is now the expertise of a programmable machine, able to engrave essentially any metal, with any design, in any size or color.
For more information on our Laser Engraver, please feel free to check out our Laser Engraving page.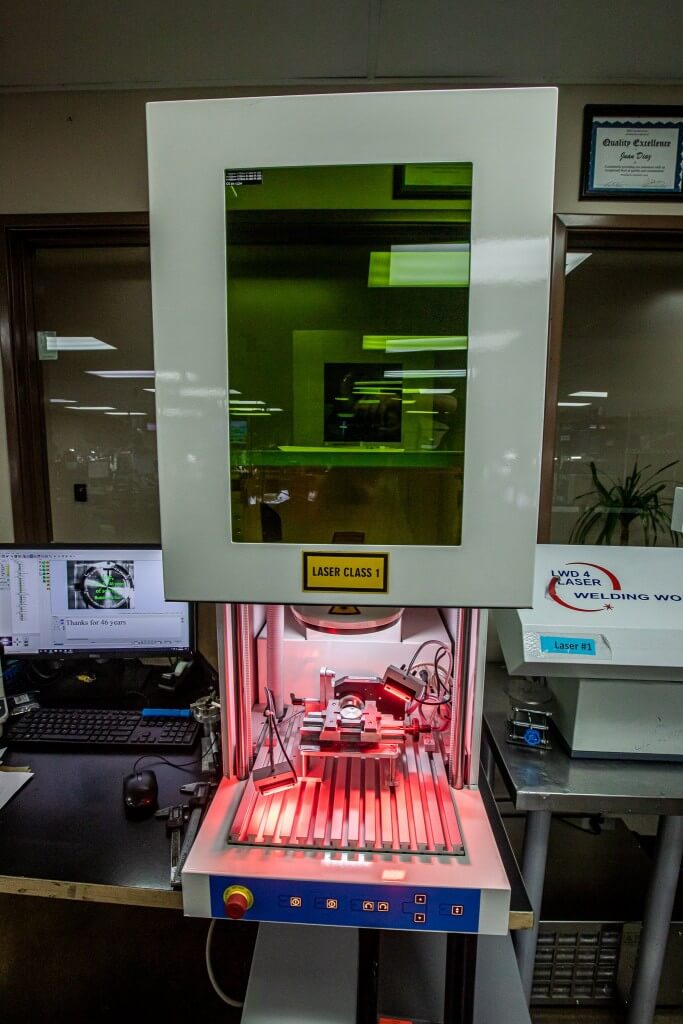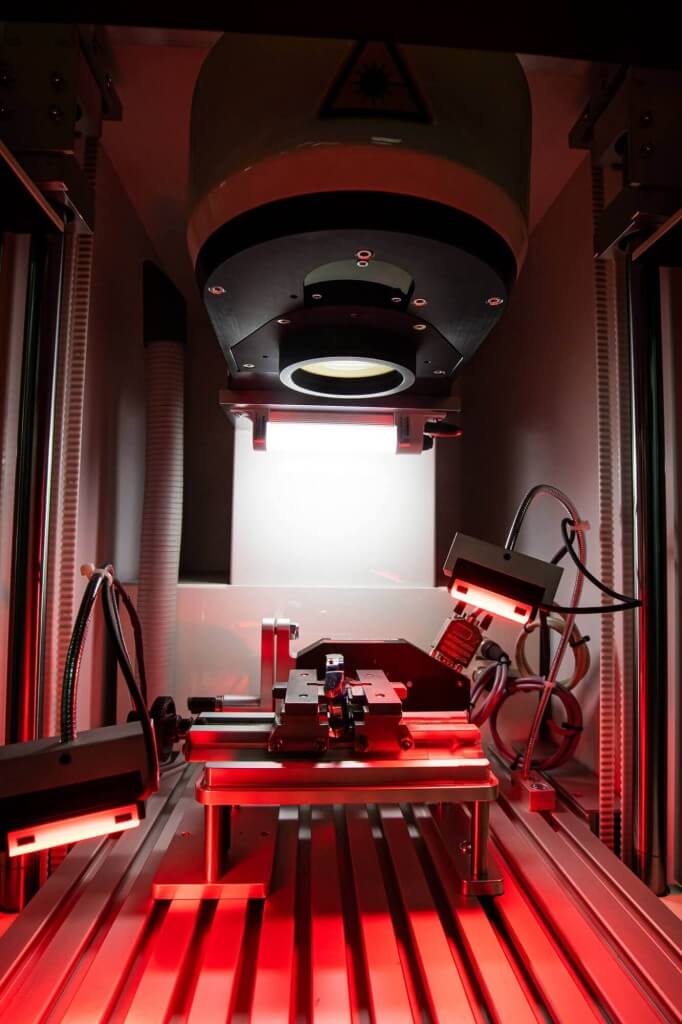 Engraving with a Purpose
Figuring out what to say with your engraving may be more challenging than expected. After all, the words you choose will be carved into a special item forever. That's why it is important to understand the purpose behind your engraving.
Are you trying to express your love? Your thankfulness? How much you care about this person?
Are you trying to congratulate them on an accomplishment or milestone in their life?
Do you wish to highlight the connection you have with that person, such as a phrase or word that is unique to your relationship?
Regardless of your motivation, being authentic is the most important thing.
Designing Your Engraving for the Moment
Once you have chosen what you want to say, deciding how it should look and where it should go on the item will be your next concern.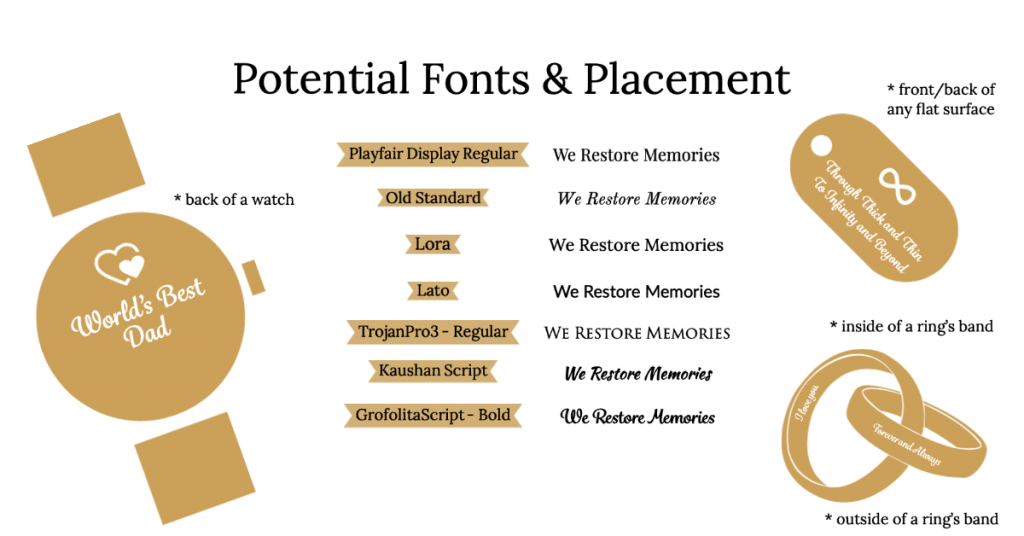 After choosing your font, the size is often determined by the engraver technician, who is trained to match the size perfectly to the space available on your item. If you would like to request specific size or color modifications, accommodations can be made upon request.
For more inspiration, feel free to check out our blog, Engraving Ideas for Jewelry.

For more information about our other types of ring repair services, please visit: Ring Repair