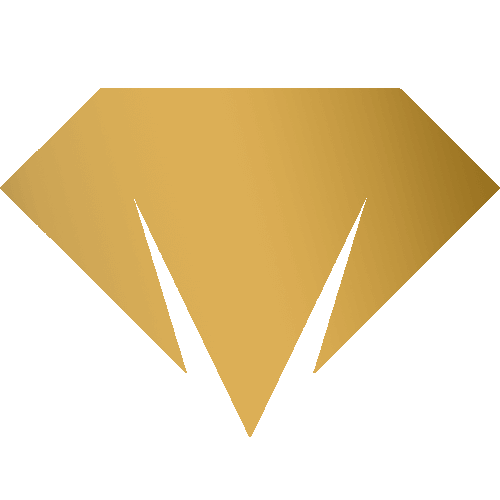 Your Jewelry and Watches Deserve to Shine On
The right clean and polish service for your watch or ring can make your item look like the first day you got it. We can help you restore your memory today!
Give Your Jewelry A Little TLC
My Jewelry Repair is the premier online mail-in jewelry and watch repair service. We hold ourselves to a higher standard when it comes to all the services we provide, even what might be considered routine. Our clean and polishing service will help restore your jewelry or your watch back to showroom quality.
For information on our Process, please visit our breakdown here: Jewelry Clean & Polish Process.
Ring Clean & Polish
Rings are probably the piece of jewelry that experiences the most wear and tear. After all, we use our hands when we're at work and when we're doing everything in between. My Jewelry Repair specializes in ring repair and jewelry clean & polishing with facilities on the East and West Coasts for customer convenience.
We take every measure to ensure your ring looks amazing. Make sure that you don't settle for anything less when you enlist the services of experienced jewelry and certified watch repair specialists.
Watch Cleaning
Watch Exterior Cleaning
Your watch exterior is going to take the brunt end when it comes to daily wear and tear. Your watch case protects your watch movement and other essential internal components of your timepiece, but do you have a plan for protecting your watch case? One way to give your watch some essential routine maintenance is to undergo our clean and polish service.
Your watchband and your watch case might look shiny and new when you first purchase a watch, but it's only a matter of time before your timepiece begins to lose its luster. Since we wear watches around our wrist and use our hands often, a watch is one of those jewelry items that experience a significant amount of daily weathering. Whether your watch has scratches, dents, or other unsightly blemishes, we have the tools and expertise to bring your timepiece back to life. We'll have your watch looking and working like it did the day it first came into your life.
Watch Interior Cleaning
When it comes to your watch, you want to make sure that you get a high-quality cleaning inside and out.
Dial Refinishing
Your watch dial is one of the most noticeable areas of your watch — but do you have the tools and the technique to do it yourself? Unless you're a certified watchmaker, chances are you should leave this to a reputable professional. My Jewelry Repair performs cleaning and polishing services for a wide variety of watches, whether your timepiece is newer or more antiquated, we can help!
Interior Movement Cleaning (Servicing)
Your watch movement is considered the heartbeat of your timepiece, so special considerations need to be made and no measure should be overlooked. Our Clean & Overhaul services cover cleaning and oiling of the interior parts, in addition to repairs and replacements. A proper cleaning and oiling will cover all parts of the watch, removing traces of oil residue, dirt, environmental contaminants, not to mention other sediments that gather on the watch movement. As a result, your watch will keep time more reliably. A freshly cleaned and oiled watch movement will help give your watch a shiny new look while also preserving your watch movement's lifespan.
Other Jewelry Clean & Polish
No matter what type of jewelry item you need to be cleaned and polished, we're here to provide expert assistance.
Necklaces
If you have a necklace that has seen better days, it's time to give it the special attention it needs, and My Jewelry Repair can help. Our expert jewelers perform their due diligence with every repair that comes across the bench. Cleaning and polishing your own necklaces might seem like a good idea, but we'd caution against it. Many products available at the store include moisturizers that tend to leave a film, which is what you're essentially trying to remove by cleaning and polishing your own necklace in the first place. When it's time to call in a professional who can make your necklace look like it did the day you first purchased it, My Jewelry Repair represents the highest quality solution.
How to Clean & Polish Your Necklace
Bracelets
Your bracelet is bound to experience some wear and tear, at which point My Jewelry Repair is the place to come. We'll clean and polish your bracelet so that it shines on your wrist once again. We have all the tools, the technology, and the expertise to perform any maintenance or full-scale repair or restoration you need!
How to Clean & Polish Your Bracelet
Earrings
Earrings require expertise, even while performing routine maintenance like cleaning and polishing. My Jewelry Repair utilizes ultrasonic cleaners that are most effective at cleaning precious metals and gemstones. We'll bring your earrings back to life no matter what sort of shape they're in.
How to Clean & Polish Your Earrings
Miscellaneous
Come to think of it, no matter what type of obscure jewelry you have in the case that needs love and attention, we can help. It doesn't matter if you have a belt buckle, a brooch, or an antique pendant or pair of cuff-links you need restored, we have the expertise to get the job done. Contact My Jewelry Repair today or visit our online jewelry repair solution to get started.
Remember… Not all jewelry requires repair, but all jewelry requires routine care and maintenance.