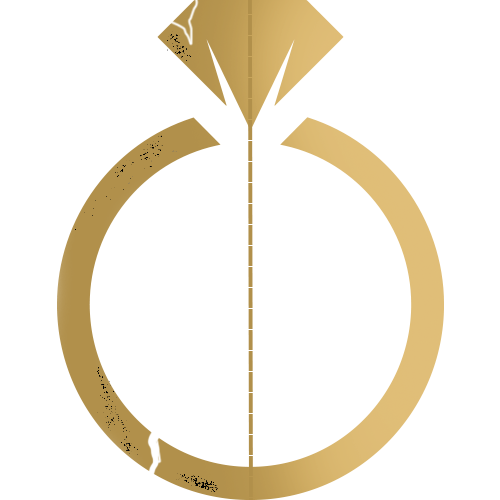 The Repair Before & After Spotlight Series
My Jewelry Repair aims to provide our customers with the highest caliber of jewelry and watch repair all from the comfort of their home. The Before & After Series spotlights some of the best work our Master Craftsmen have done!

Restoring the Brilliance of This Symbol of Love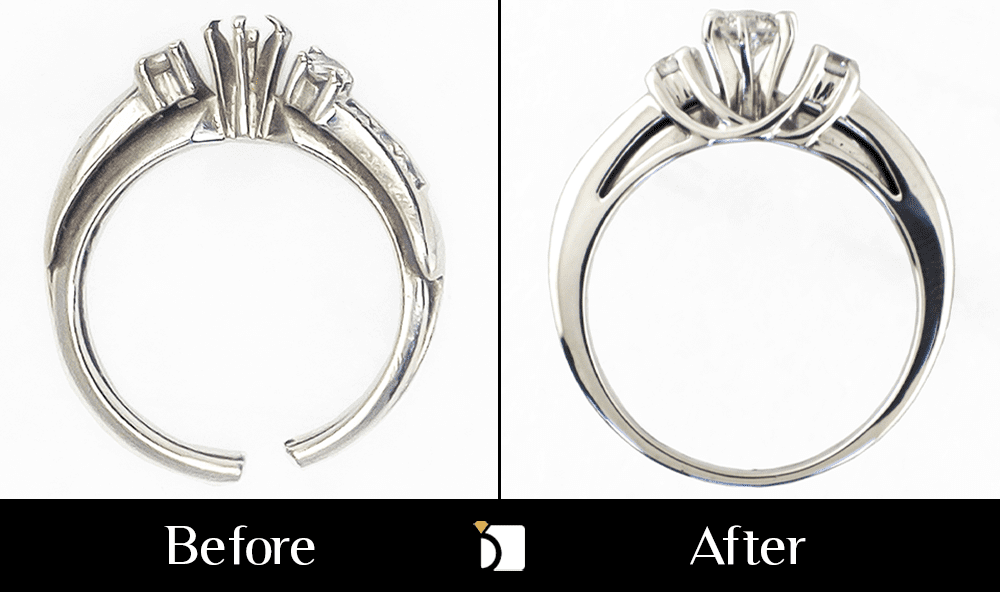 ---
For this season of spring, we're focusing on restoring the brilliance of one's precious pieces of gemstone jewelry.

We know how important these symbols of love can be, and we'd be more than happy to give more stories like this one to help other people feel more comfortable when they have to temporarily part of their jewelry to get it restored. This white gold diamond ring that was recently sent in to us is a perfect example of what we're trying to portray!

Our customer who sent in this ring noted that this Riddle's ring belongs to his wife of 16 years, and needed a restoration for her diamond wedding & engagement ring set that was soldered together into one. He made sure to also note that the prongs "went bad and she lost the diamond." Unfortunately, the ring was also needed to be cut off her finger to be resized.

It was a fortunate thing that our jewelers are quite experienced with this situation as we receive these types of repairs quite often (just like in our Before & After #70 spotlight)!
For this ring repair restoration, we had to:
Perform a free professional evaluation after noting what the customer requested for the repair

Note that although we are an online jewelry and watch repair company, we can only provide evaluations when our skilled craftsmen can physically assess them in person at our secure facility

Un-solder the wedding & engagement ring set to properly work on each ring
Replace the entire head that was holding the center stone due to the amount of wear it had
Reshape the gallery on both rings
Source a new diamond gemstone of the owner's preference in caliber
Conduct a professional gemstone resetting in our state-of-the-art Gemstone Setting Lab
Re-tip the prongs of the two accent stones next to the center stone to ensure its security
Provide two half shanks to repair each ring and size it from a size 5 to a 6
Solder the two resized and repaired rings back together into one
Provide a complimentary Clean & Polish service to restore the ring back to its pristine condition and complete its refurbishment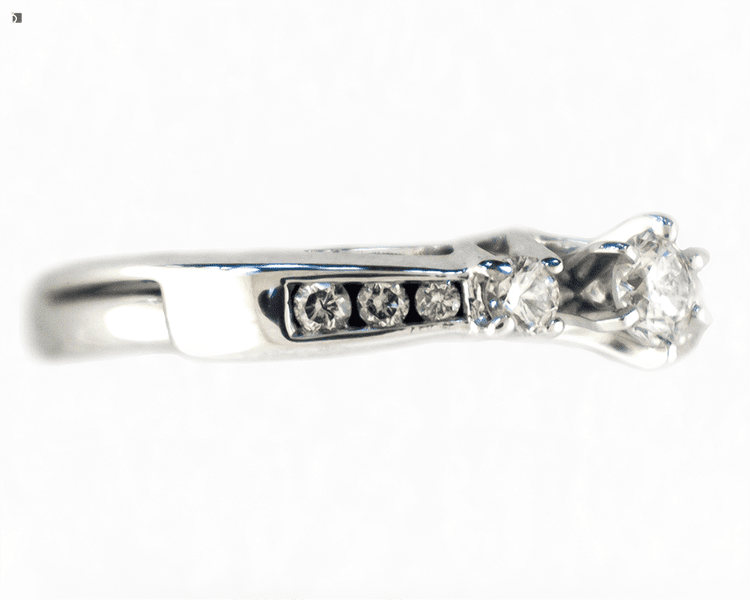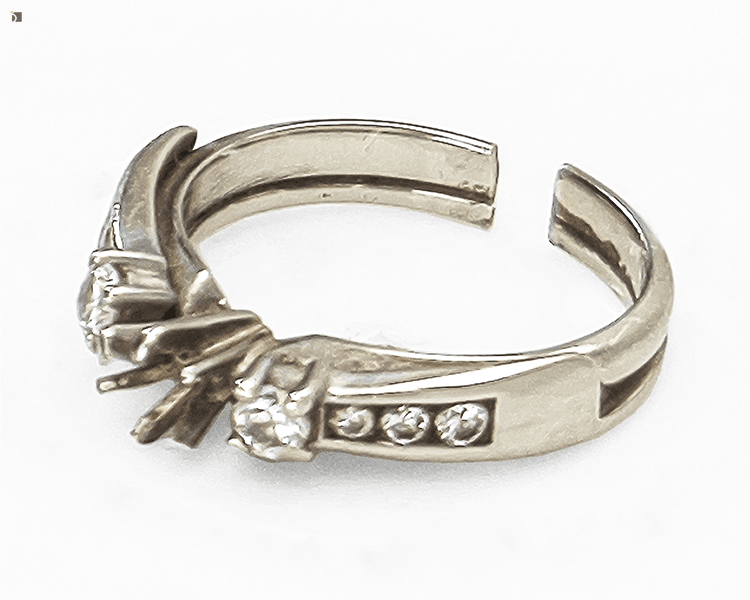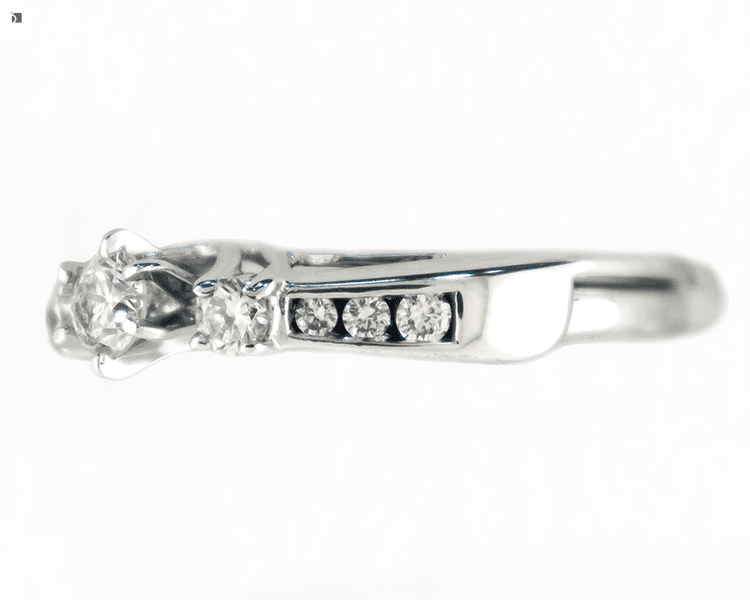 This beautiful diamond ring set was restored back to new for its owner to treasure for more years to come!

Our jewelers here at My Jewelry Repair are equipped with all the skills, experience, tools, and certifications needed to complete any type of jewelry repair, such as this gemstone replacement. After utilizing everything required for this repair, we were more than happy to send back this refurbished gemstone ring back to its owner!
We are proud members of the

Our team includes gemologists certified by

In the case that you have a jewelry piece that needs a restoration such as this one, send it our way. We may feature your repair in our Before & After series for its next spotlight!

If you like to learn more about the concept of soldering jewelry like this ring, read about the process behind metalwork in our blog, "The Ultimate Metalworking Guide."

Like the results of this repair? Leave a comment!

(Before)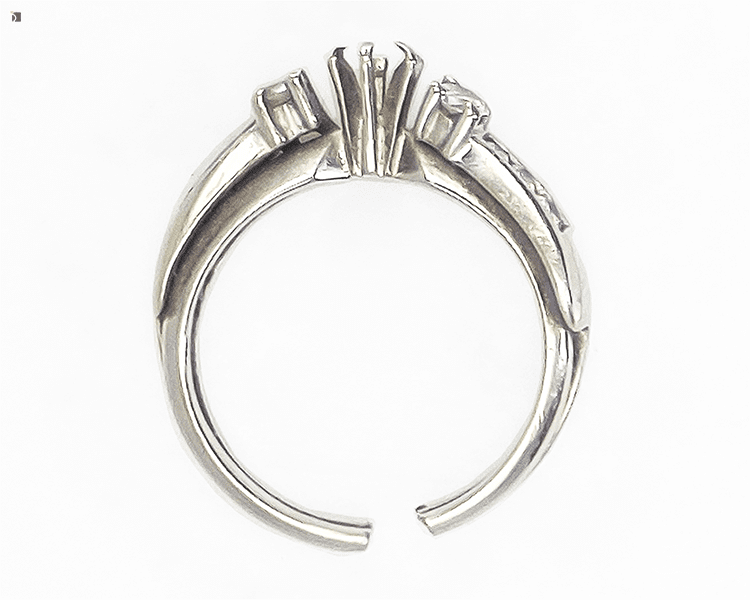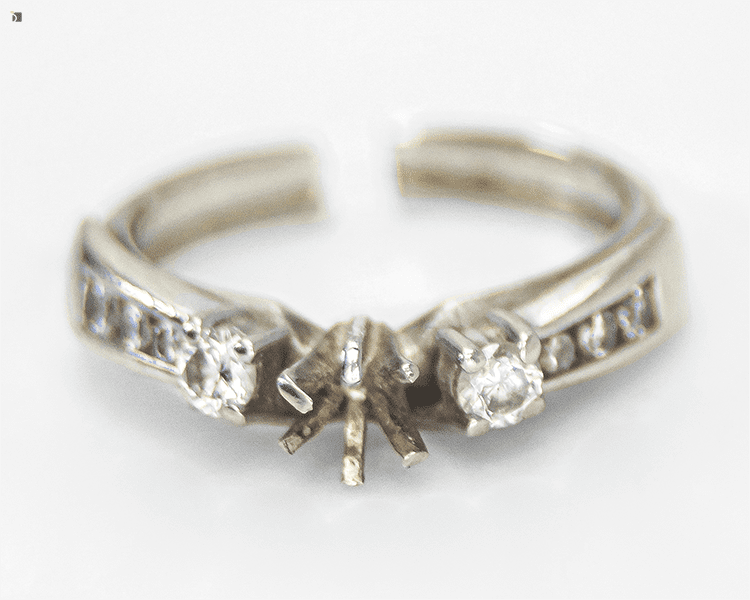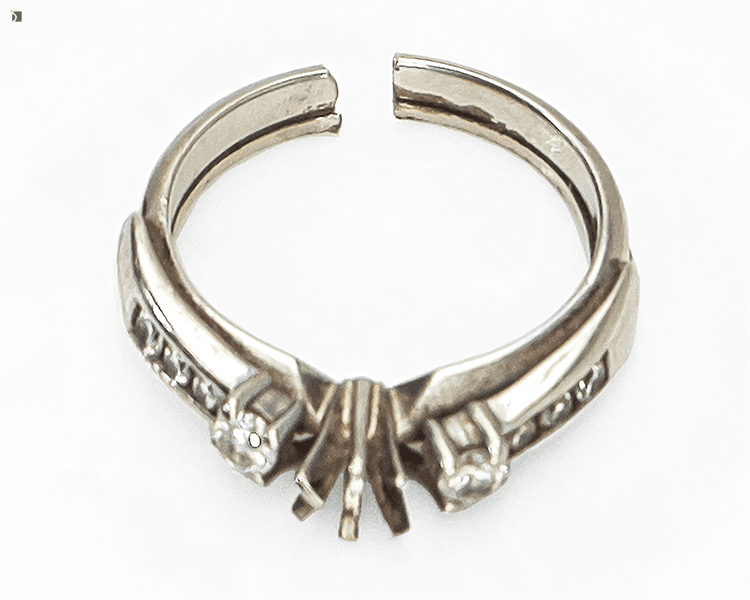 (After)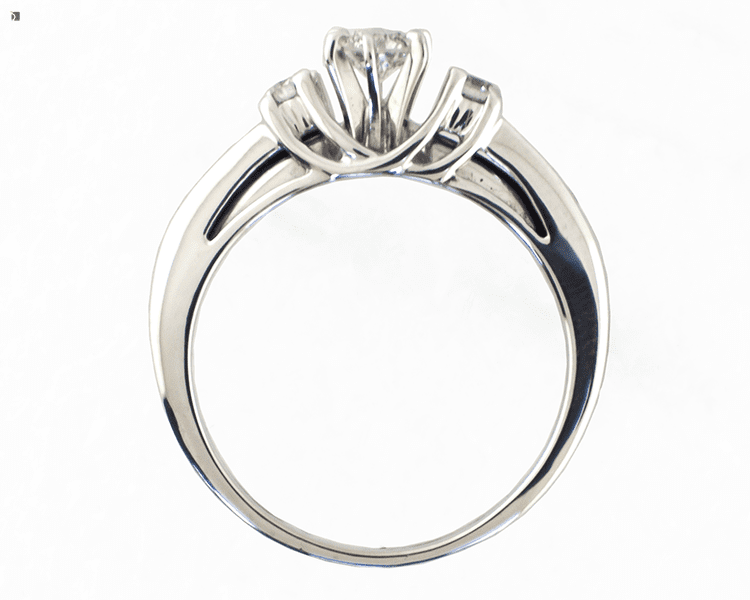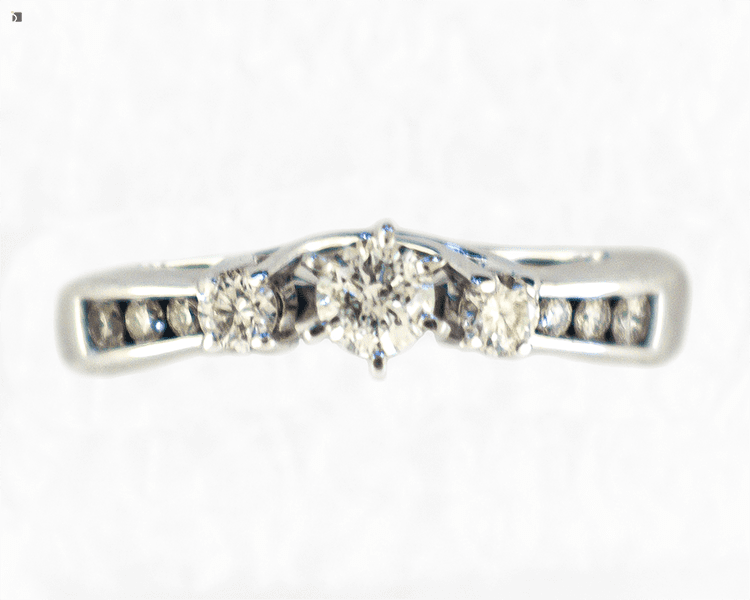 ---
That's All Folks!
Thank you for taking the time to visit the latest addition to our Before and After Series! Don't worry, we will be showcasing many more of our major transformations very soon.

My Jewelry Repair
#MJRBeforeAndAfter
Before & After #143