Online Ring Repair
Rings are something we have in common with our ancient ancestors. Though we often credit ancient Egypt with starting the tradition of the engagement ring, historians can only trace rings back reliably to ancient Rome.
Either way, we still utilize the ring to commemorate enduring love. We use rings as a token of commencement (the graduation ring) or achievement (the championship ring).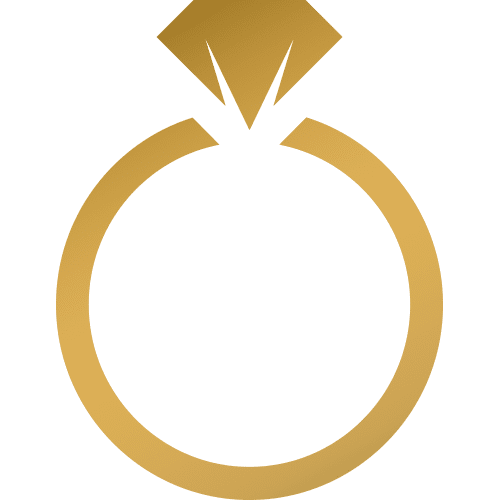 Want to see more of what our customers have said? Check out our Testimonials Page!
You do have another option. What about ring repair online?
Rings: if we wear them, sooner or later we'll need to repair them. But who has the time to search the city for a jeweler or ring repair service of esteem?
An Alternative to Conventional Ring Repair
My Jewelry Repair's ring repair service comes through in the clutch. We offer an easy, online, mail-in ring repair service that seamlessly blends good old-fashioned craftsmanship with online innovation and state-of-the art ring repair technology.
My Jewelry Repair Fixes Rings of All Kinds
We fix and repair a wide variety of rings, from wedding rings to engagement rings, from women's rings to men's rings, from class rings to Super Bowl rings. We fix claddagh rings, puzzle rings, cluster rings, contemporary rings, even your great, great grandmother's ring!
My Jewelry Repair Ring Repair Services Include:
Don't see the repair you need in our extensive suite of services? Contact Us today. There's a good chance we can still help.
My Jewelry Repair Features In-House Master Jewelers
Just because you mail it in doesn't mean we phone it in. We have in-house master jewelers who will promptly diagnose and resize any ring you put in front of us. If you need a ring sizing, we'll make sure you'll be able to wear your ring comfortably and securely when you get it back from us. If you need your ring refurbished or repaired, we'll have it back to you looking like new in no time.
Our Ring Repair Process is Easy
Choose your repair from our suite of services, print your packing slips, then send your safe and insured shipment to our facilities — we operate on the East and West coast, now accepting repairs nationally!
You never even have to leave the comfort of your own home to scratch this one off your to-do list. Let's get your ring repair started today. The My Jewelry Repair team includes gemologists certified by Gemological Institute of America (GIA®) and we're good-standing members of the Jewelers Vigilance Committee (JVC).
Types of Rings We Can Re-Size or Repair
Engagement Rings, Wedding Rings (Band), Signet Rings, Men's Rings, Class Rings, Claddagh Rings, & more.
In-House Master Jewelers
Our in-house master jewelers can promptly diagnose and resize any ring so you can wear it comfortably (and safely) again. Simply place your ring resizing order online and we will provide you with packing slips and directions for safe and insured shipment to My Jewelry Repair facilities. You never have to leave the comfort of your own home!
Our team includes gemologists certified by
We are proud members of the


State-of-the-Art Technology
We use cutting edge tooling, equipment, and refined processes, making sure to use the appropriate method or metal work depending on the situation. Our skilled master jewelers can size most rings without leaving a trace behind of their work. Any potential inconsistency will be discussed prior to performing the repair. We practice and see the value in complete transparency with our customers at MyJewelryRepair.com.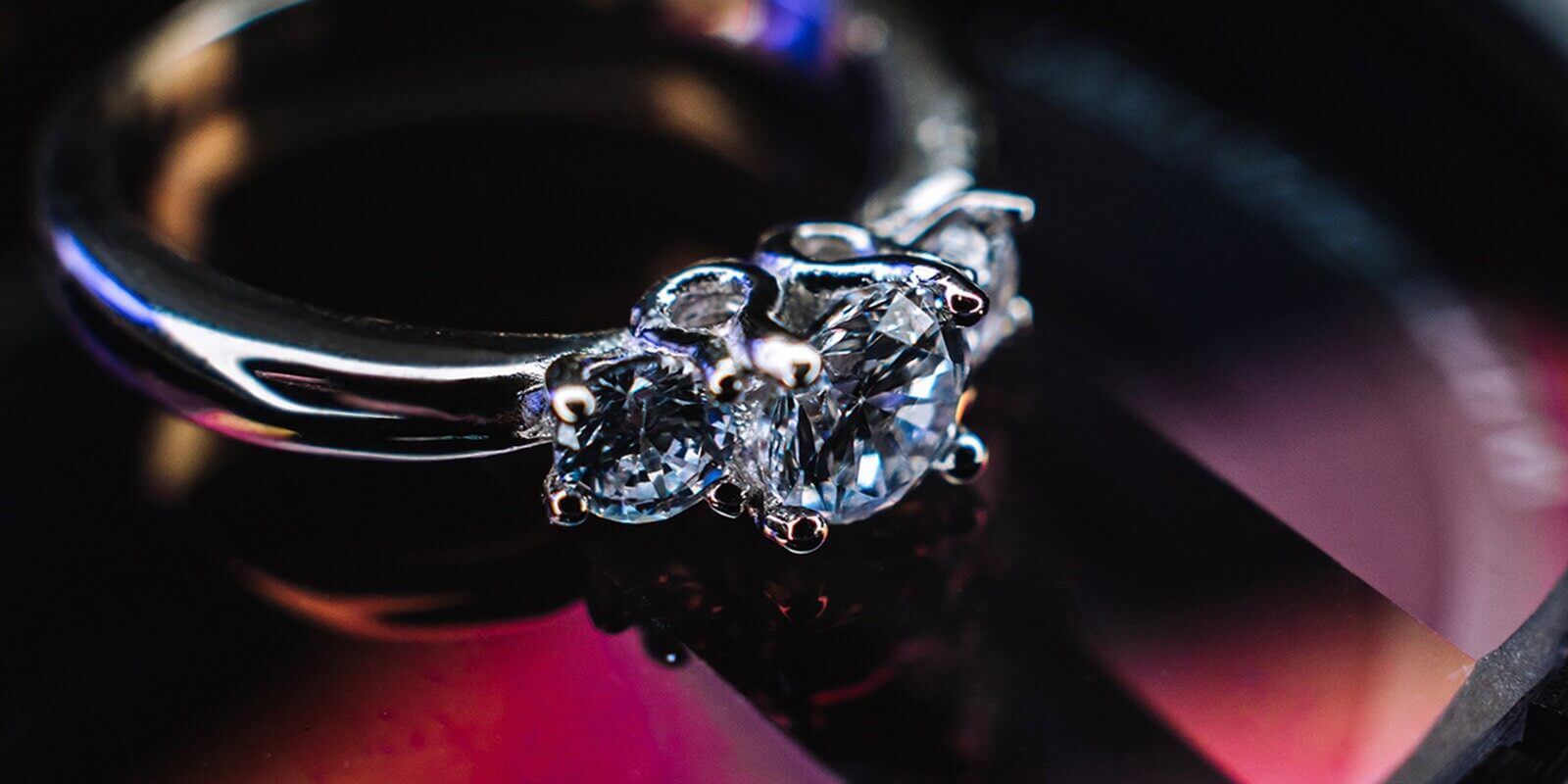 Have Questions?
How Much Does Ring Repair Cost?
Very dependant on the service, but something like sizing a ring down is pretty straightforward and will cost $39.99. However, something like a gemstone replacement can vary greatly based on the size and type of stone. Here is a breakdown of a lot of the most common type of services.
[table "year" not found /]

How Does Ring Repair Online Work?
Our experienced team evaluates each ring resizing on an individual basis, delivering personalized care to every item we receive for repair. No hidden fees. If additional jewelry repair is needed, we let our customers know up front. A lot of times we provide extra services like rhodium plating at no extra charge to the client.
For more information, visit our How it Works page.
How Long Does Ring Repair Take?
Once we receive your ring, we can usually send you your estimate the same day, but never more than 48 hours. Once approved we finish work on the ring within 24 hours.
The total time depends on your location and the shipping option you choose. We provide free standard shipping utilizing USPS Priority Mail, which is 1-3 days, but we offer faster options as well
What If I Don't Know What Kind Of Ring Repair I Need?
We get a lot of ring sizing requests, as well as requests for prong retipping and stone replacements. Think about how often you use your hands. Rings go through a lot of wear and tear. Stones can become loose (which would require a stone tightening procedure), prongs can break, and the ring itself may need a professional clean and polish to make it look like new again. Whichever service you require, we can do it all!
Common Ring Repair Situations
Watch worn during inappropriate activities
Improper use of chronograph functions
Exposing watch to magnetic fields
Improper watch function settings
Winding a watch while wearing it
Cross-threading watch crown
DIY battery replacement
Improper watch storage
From bringing a ring size up or down, to soldering rings together, we have all of your ring repair needs covered!
Unless you're a specialist, don't try this at home. We see a lot of interesting stuff that comes to us from those do-it-yourself folks.
Are There Any Ring Repair Certifications?
Tons. Unfortunately, a majority of them are not well respected.
Unlike our watchmakers that get certified by trusted and established bodies recognized worldwide(usually based in Switzerland like WOSTEP), there is no recognized equivalent that one could point to for Ring Repair Certifications. The closest organized body that resembles what watchmakers have is GIA, however that is for gemologists. And while understanding gemology definitely aids in a Jeweler's knowledge, it isn't specific to Ring Repair.
That isn't to say that there aren't some certifications that we will send our Jewelers to for training anyway.
Experience is definitely the most important indicator of a Jeweler's quality.
Why Is This Better Than Ring Repair 'While You Wait On Site?'
Online Ring Repair is better than on site places as we have access to world class facilities and an array of master jewelers. Are you sure you don't want to stay home and get back to your favorite hobbies?
Your Local Jeweler Usually Sends Them Out
Oftentime, local jewelers cannot perform the work you require anyway and have to send out their ring repairs. Care to take a guess where? That's right, to MyJewelryRepair.com 😀
Skip the middle man, you can send it right to us!

'Where Can I Find Ring Repair Near Me?'
With My Jewelry Repair… Anywhere!
You Never Have to Leave Your Home!
When you find your self asking where to go, you'll be glad to know we can provide services from anywhere in the country! We have locations on both coasts and offer free standard shipping – even from Alaska and Hawaii.
All of Our Services Are Available at All Times
From New York City to San Diego, Seattle to Miami, our services are not limited by location, and can serve you anywhere in the U.S. with Free Standard Shipping. Meaning you can get the highest quality in ring repair without restriction
Print your shipping label and order slip. Choose your insurance, pack your repair(s). My Jewelry Repair provides step-by-step instructions for safe packaging and travel. All you have to do from there is schedule USPS courier pickup if you don't want to leave your home, or drop-off (with your nearest USPS location). Tracking included for safe arrival and transparency.
You'll never have to navigate a baffling mall layout again, looking for a 'quick' repair that takes forever. All you have to do is put the watch in the mail and we'll have it back with a quick turnaround, fully restored, fully functional.
Ready to place an order? Click the gold "Get Started" button!