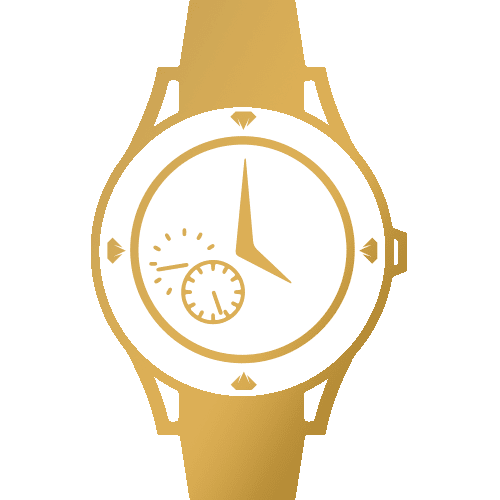 Giving Life To Your Citizen Watch
We specialize in Citizen Eco Drive watch repair and maintenance. We offer an easy, mail-in service and a simple ordering process. No matter if it's a complete overhaul or routine upkeep, we provide repair and maintenance for your Citizen Timepiece. Let's get started!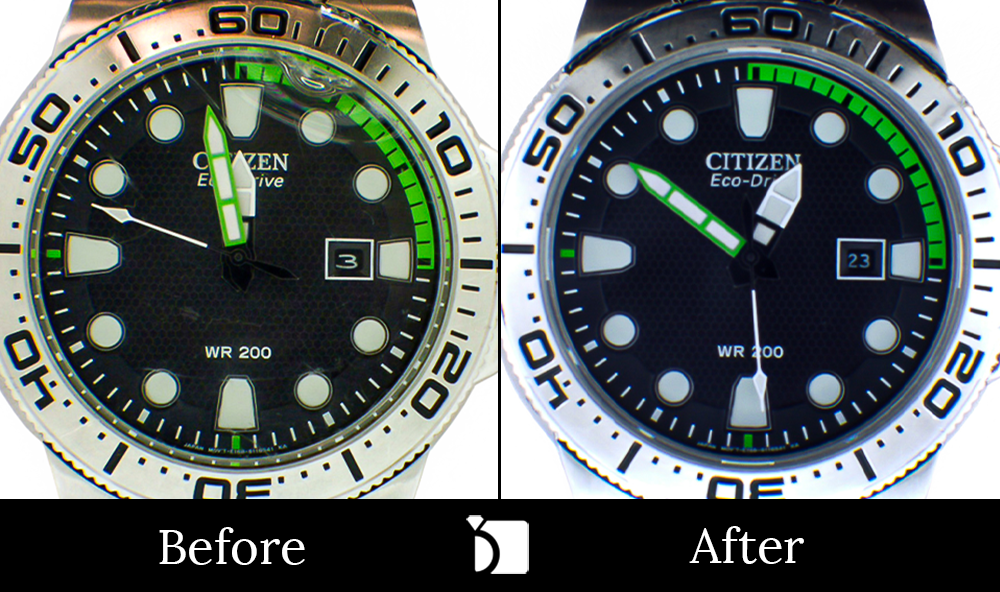 Get the Most Out of Your Citizen Watch
We have facilities on the East and West coasts to serve our customers nationally. All you have to do is select your watch repair, print your materials, pack your Citizen watch in need of service, then arrange USPS courier pickup for your convenience. You never have to leave home. Once the repair is expertly performed, we send it right back to you via secure mail. Pick your insurance for a custom level of safety.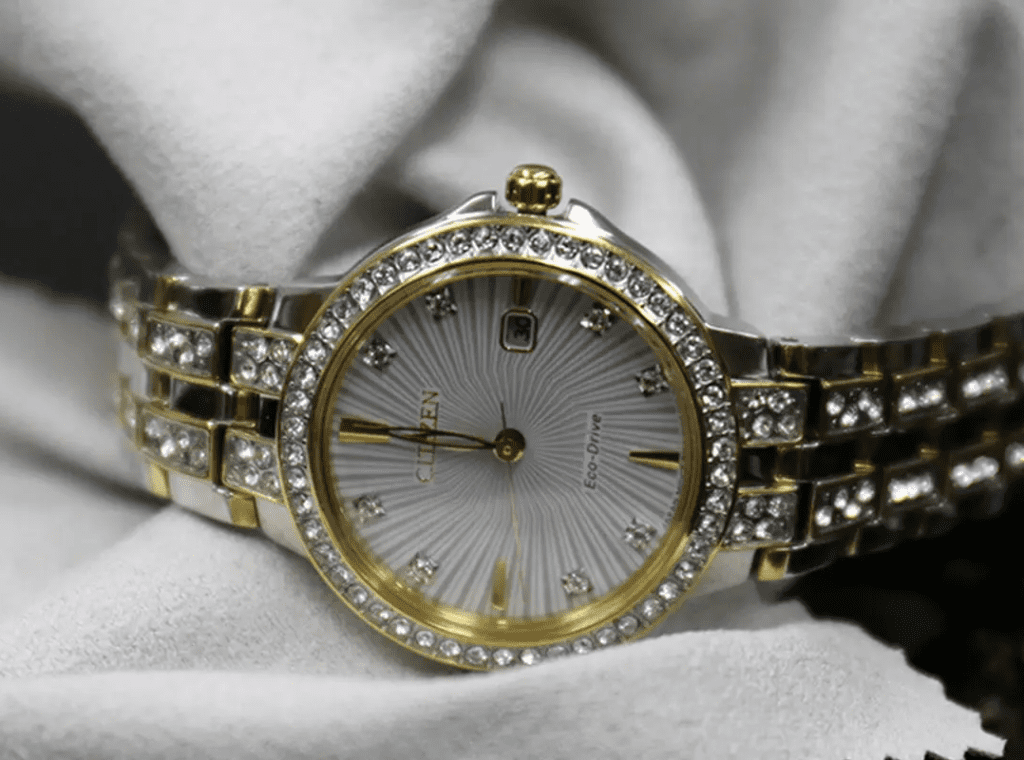 You don't need a fast fix for your treasured Citizen watch. At My Jewelry Repair, you can have the full trust of knowing that your Citizen Watch will be in the best of hands with our certified watchmakers and expert craftsmen.
Certified Watch Repair
Professional Parts Sourcing Team
Our professional parts sourcing team travels the globe, constantly updating their training and earning new certifications. We perform over half a million repairs annually. Many of your local watchmakers already send their stuff to us when they don't have the skill, parts, or tools to do the job. From professional battery replacements to dial refinishing, or water-resistance testing to mechanical movement overhauls, we have all of your watch repair needs covered.
Certified Watchmakers
Our team of Experienced Watchmakers has many Certifications, including:
WOSTEP
CW21
SAWTA
SWATCH GROUP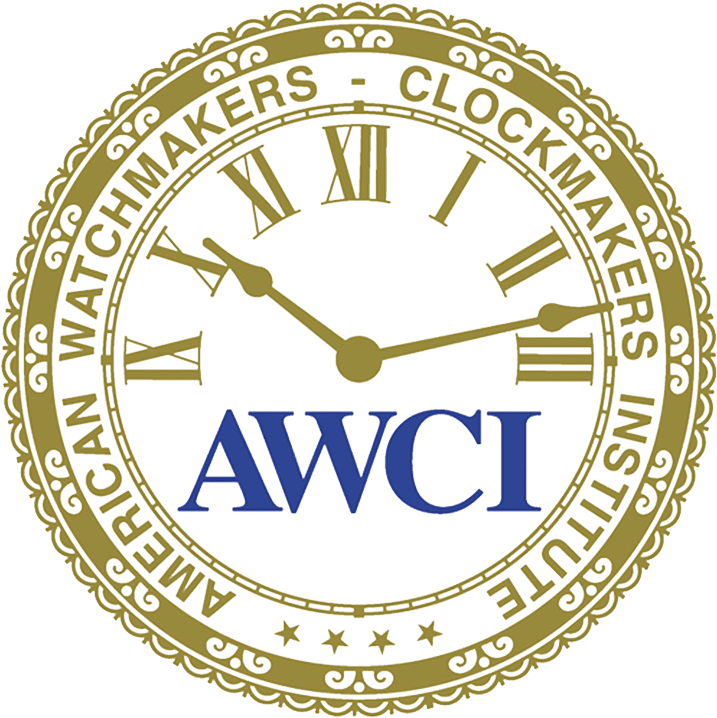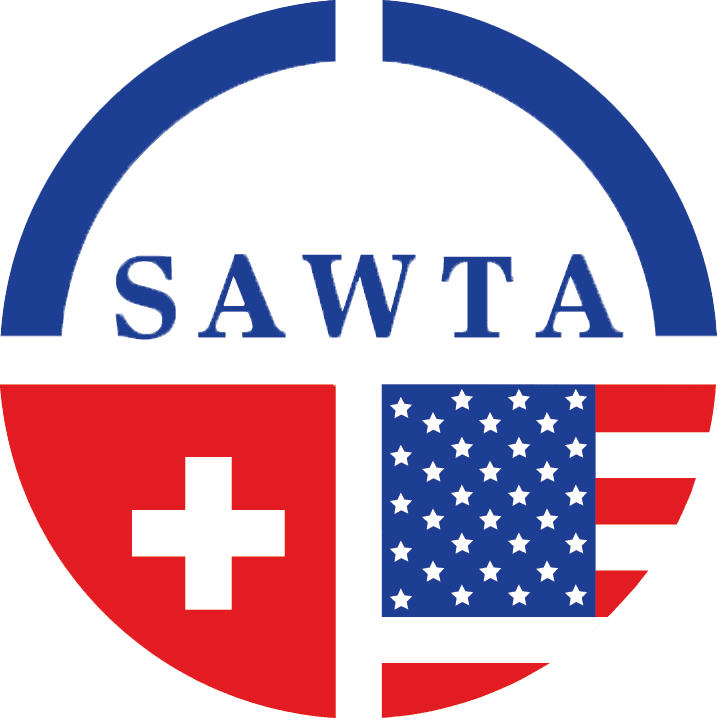 Watch Repair Service Center
Our state-of-the-art Watch Repair Service Center was custom-built to include Swiss standards such as NASA-level clean rooms, extensive natural lighting, the latest top equipment, and more. There is no other facility of this level, designed specifically for the craft of watchmaking, in all of North America.

Our service center features only the best in the watch repair business, as each of its elements is essential in order to process the service up to the manufacturer's specifications of care.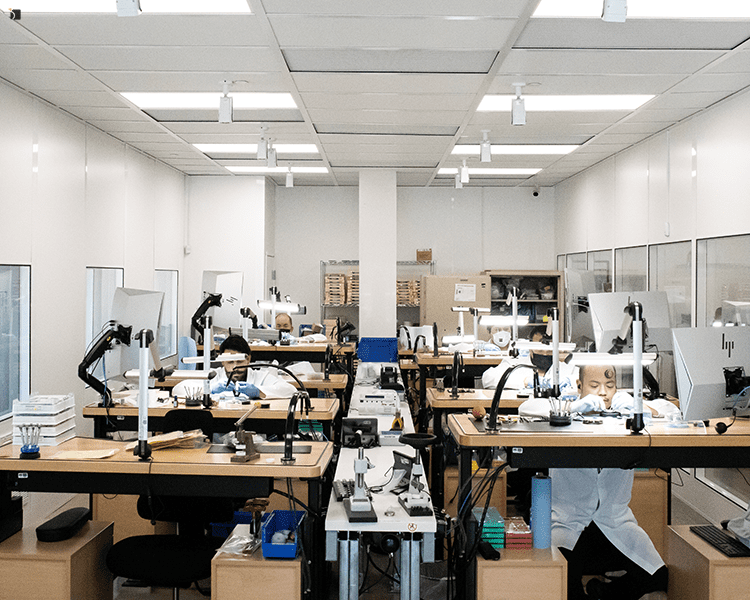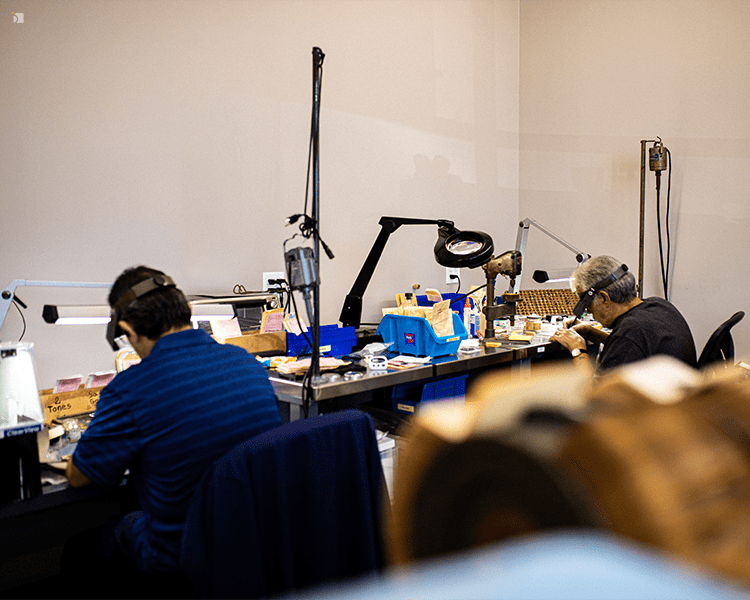 More On Citizen Eco-Drive
Citizen started from humble beginnings, founded as the Shokosha Watch Research Institute in 1918, known as the manufacturer of Citizen watches (and Cincom precision lathe machine tools as well). Since their original pocket watch was constructed in 1924, they garnered their three-syllable name synonymous with timekeeping excellence: Citizen.
Citizen's Atomic Timekeeping watch in 1993 was the world's first, remaining a pioneer of the field, combining that with light-powered Eco-Drive technology. This means precise time when powered by any source of light.
Citizen Atomic watches have a margin of error of only one second in 100,000 years, receiving radio signals from an atomic clock to set precise time. Precise enough for you? Yeah, us, too.
Official Timekeeper of the US Open Championships
Citizen keeps noble company, working closely with ATP, not to mention it serves as an ISU World Figure Skating Championships affiliate and official partner of Manchester United F.C.
Such prestige deserves special attention. All watches need routine maintenance, no matter how trusty they are. We're your trusty repair place when your Citizen needs a pick-me-up.

Ready to Restore Your Citizen Watch?
If you would like to place an order for your Citizen Watch, click the "Get Started" button!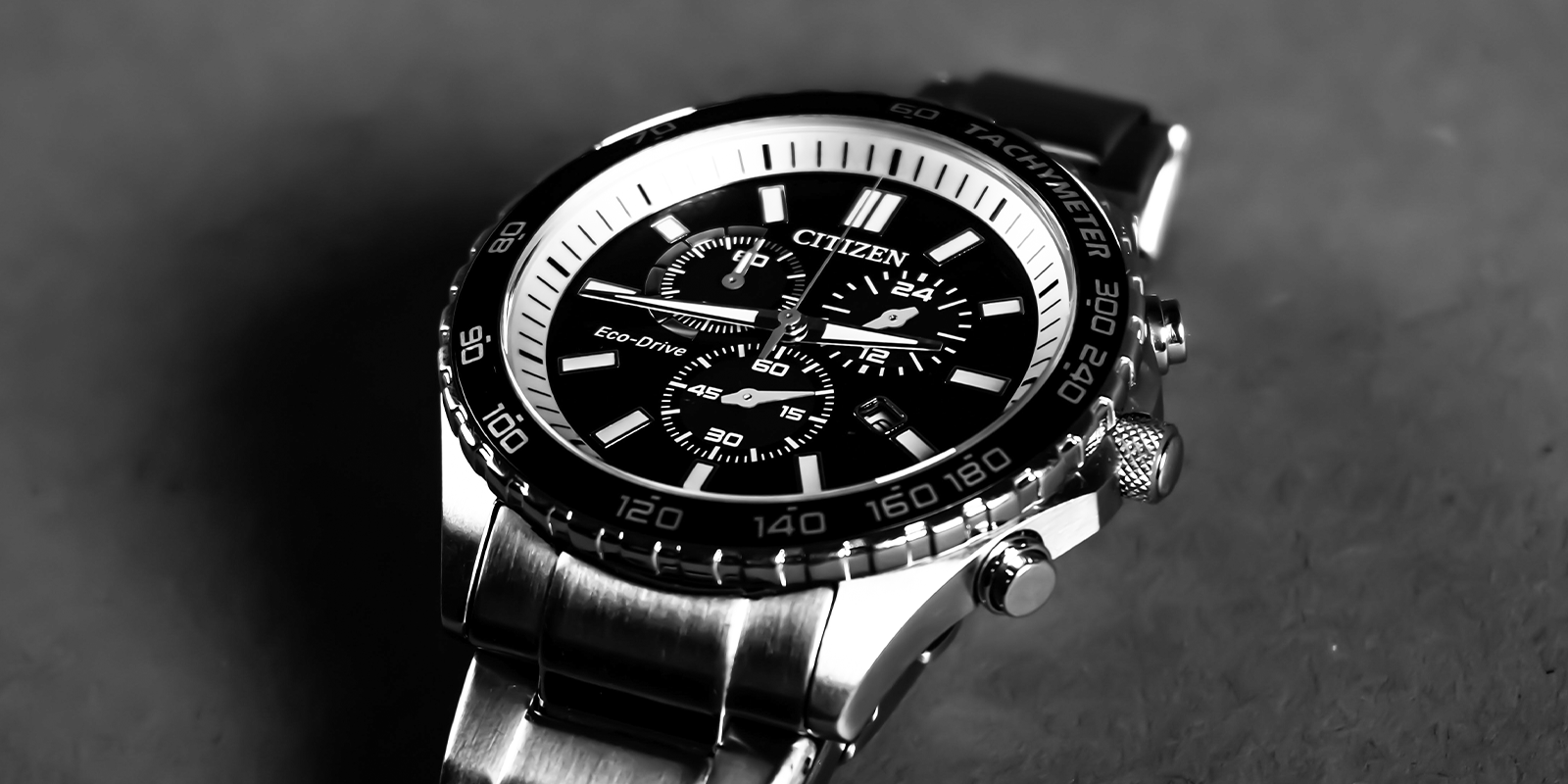 ---
Commonly Asked Watch Repair Questions:

How Much Does Watch Repair Cost?

It all depends on what your watch needs. A Battery Replacement by itself is pretty simple. However something like a crystal replacement can get a little complicated depending if it's cracked, or shattered and glass fragments have damaged the movement. The chart below gives some insight to the most common types of watch repair services.
Watch Repair Pricing
Pricing chart for costs associated with some common watch repair services. Pricing may vary for certain brands, luxury and/or vintage watches.
| Service | Price |
| --- | --- |
| Battery Replacement (includes pressure test) | $39.99 |
| Leather Band Repair/Replacement | $49.99 |
| Crystal Replacement | $59.99 |
| Stem & Crown | $69.99 |
| Movement Clean & Overhaul - Quartz | $129.99 |
| Movement Clean & Overhaul - Mechanical | $249.99 |
| See Full: Pricing List | |

How Does Watch Repair By Mail Work?

You Never Have to Leave Your Home!
Print your shipping label and order slip. Choose your insurance, pack your repair(s). My Jewelry Repair provides step-by-step instructions for safe packaging and travel. All you have to do from there is schedule USPS courier pickup if you don't want to leave your home, or drop-off (with your nearest USPS location). Tracking included for safe arrival and transparency.
You'll never have to navigate a baffling mall layout again, looking for a 'quick' repair that takes forever. All you have to do is put the watch in the mail and we'll have it back with a quick turnaround, fully restored, fully functional.

What If I Don't Know What Kind Of Watch Repair I Need?

Watches can be complicated and sometimes delicate objects, many of which are one of a kind. Our master watchmakers take utmost care during every step of the repair and restoration process.
Common Watch Situations
Watches generally come to us due to:
Watch worn during inappropriate activities
Improper use of chronograph functions
Exposing watch to magnetic fields
Improper watch function settings
Winding a watch while wearing it
Cross-threading watch crown
DIY battery replacement
Improper watch storage
Unless you're a specialist, don't try this at home. We see a lot of interesting stuff that comes to us from those do-it-yourself folks.
From professional battery replacements to mechanical movement overhauls, we have all of your watch repair needs covered!
Online Watch Repair by Mail


'Where Can I Find Watch Repair Near Me?'

With MyJewelryRepair.com… Anywhere!
When you find your self asking where to go, you'll be glad to know we can provide services from anywhere in the country! We have locations on both coasts and offer free standard shipping – even from Alaska and Hawaii.
All of our services are available at all times
From New York to Los Angeles, Ohio to Texas, our services are not limited by location. We can serve you anywhere in the United States with Free Standard Shipping. Meaning you can get the highest quality in watch repair without restrictions.

What Does A Watch Repair Warranty Usually Cover?

We Can Take Care of What Your Warranty Won't
Is your watch beyond its warranty? Send it on over to MyJewelryRepair.com right away for repairs with great turnaround and competitive rates!
Most new watches come with a 2 year warranty as long as you keep the recommended servicing at specific intervals set by the manufacturer. But warranty's rarely cover unforeseen accidents or negligence…
Out-Of-Warranty Information
Manufacturer Warranties rarely cover:
Damage / scratches to watch finish (case, crystal, bracelet, strap or other components)
Damage caused by failure to comply with parameters of maintenance schedule
Moisture damage (applicable to non-water resistant watches)
Damage brought about by misuse, accident, or tampering
Damage caused by third party repairs
Accidental damage
We do vintage watch restoration, mechanical and automatic movement repair, quartz movement replacement, and much more!

How Long Does Watch Repair Take?

This will depend on the kind of watch repair service you will need. A simple battery replacement can be processed by our Certified Watchmakers under a week. A movement overhaul on the other hand can be very variable, and is subject to availability of parts.
For a more complete breakdown, please visit: Standard Repair Timelines
"I inspected it and have to say that they did a beautiful job"
"Sent my automatic watch to these folks for repair as it was no longer keeping accurate time, they assessed the watch for needed repairs and
…
sent me the estimate which I approved.
About three weeks later I received a email stating that my watch had shipped, they provide a tracking number that I might keep a track of it, upon receiving the watch I inspected it and have to say that they did a beautiful job on the exterior cleaning and polish plus they replaced the clasp, I can only assume that the work done to the movement is of equal quality and detail this will be born out over time as I see how the accuracy is.
They also provided the pressure test ticket in the return package.
I would recommend this company if you have need of jewelry repair." Ohio
Read more ""I inspected it and have to say that they did a beautiful job""
Gordon M.