Repairing the band, refreshing the memories
Need to repair a metal link band? From adding links, to full metal bracelet refurbishments, we can make your timepiece look as good as the day you got it!
Has the metal bracelet fallen apart?
Many watches are worn every day, and exposed to dirt, moisture, or just everyday wear and tear. Here at My Jewelry Repair, we perform watch band repair and refurbishment services every day. Let us help you make your timepiece look spectacular again!
Metal Band and Link Repairs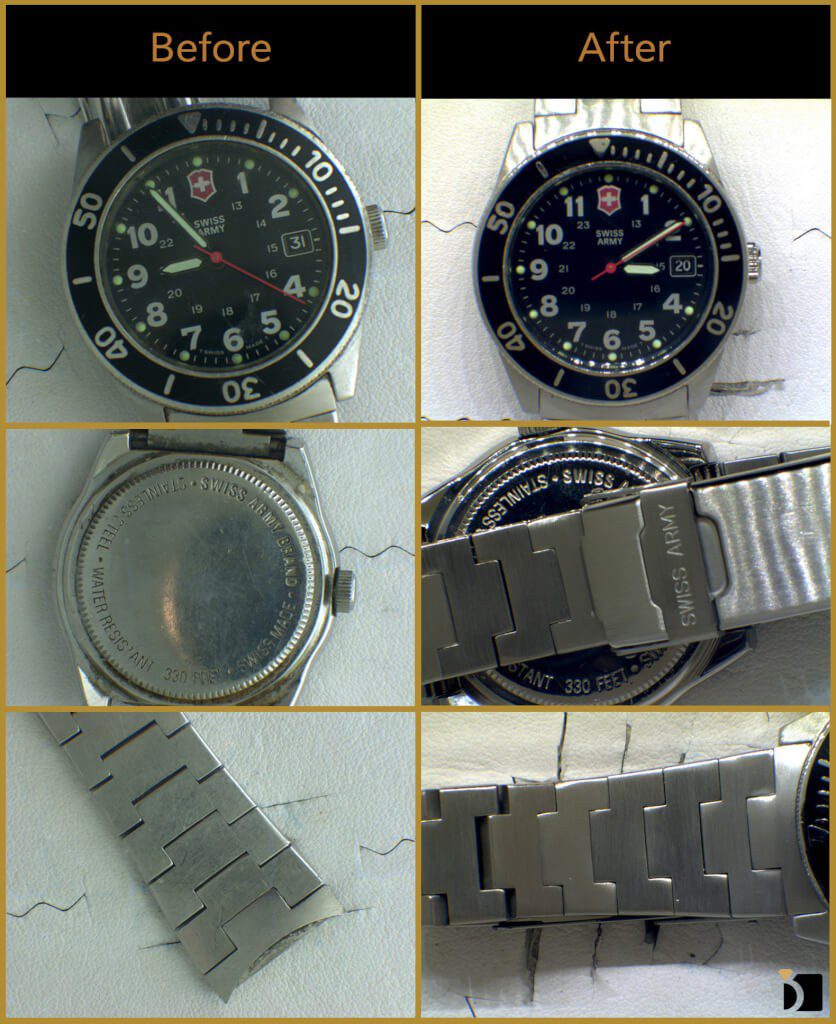 In many cases, a damaged metal band can be repaired instead of replaced. We work with almost every watch manufacturer in the industry ordering original parts including clasps, buckles, pins, and other parts needed. If a band cannot be repaired or parts are not available, the band may need to be completely replaced.
Metal Band and Case Refurbishing
This service can really transform a watch that is worn and scratched to looking like new. Stainless Steel and Solid Gold bands and cases can be cleaned and polished to remove most surface scratches. Some bands and cases have a brushed finish, and the brushed finish can be reapplied after the polishing process.
Band replacements instead of repairs
Repair not an option? Replacing a worn watch band can make your watch look like new. For a current watch style, we are usually able to replace it with an original band ordered from the watch manufacturer. If an original is not available, we can replace it with a similar band.
Solving the "Watch Band Repair Near Me" Problem

All of these services can help you protect the financial and/or sentimental value of your watch.
Remember, not all watches require repair, but all watches require routine care and maintenance.
For more information about our other types of repairs, please visit:
Watch Repair Services.