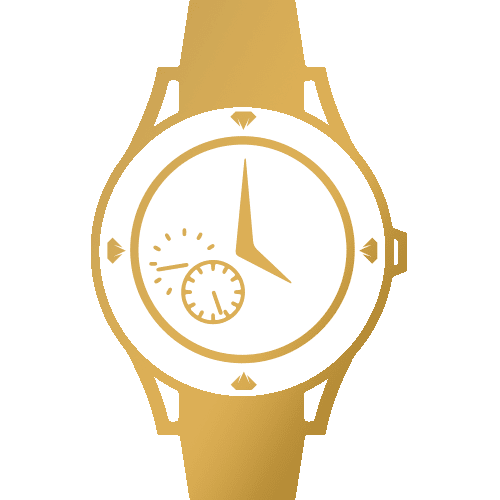 Replace the Strap, Restore the Memories
Have a worn down strap on your wristwatch? The quality care and repair that our Certified Watchmakers provide will ensure premier strap replacement services for your watch.

Restore Your Watch's Strap Today!
"Did a phenomenal job repairing my ring"
"After noticing a stone had fallen out of my beautiful engagement ring I of course was devastated, after a lot of research I found My
…
"After noticing a stone had fallen out of my beautiful engagement ring I of course was devastated, after a lot of research I found My jewelry repair online, I read testimonials and looked them up on BBB. After a lot of consideration I decided to send in my ring and that was the best decision I made My jewelry Repair did a phenomenal job repairing my ring. my ring is an invisible setting and not all jewelers can repair Invisible settings , however My jewelry Repair did a great job. I am soooooo happy to have my ring back and it looks brand new. I highly recommend my jewelry repair . Thank you"
Lake Worth
Jessica D.

Certified Watchmakers Expert in the Craft
Access to Watchmakers From Anywhere in the US
At My Jewelry Repair, our team of Master Craftsmen have over 20 years of experience bringing timepieces back to their former glory, no matter how simple or complicated your timepiece may be.
Services regarding any type of watch movement require careful and expert skill. We make the quality care and repair of your watch as a priority whether it be for a complete overhaul or a simple battery replacement to keep your watch ticking with minimum wear. Our Watchmakers set the standard and have many Certifications, including:
WOSTEP
CW21
SAWTA
SWATCH Group
Among others, and more still to come! (Learn More)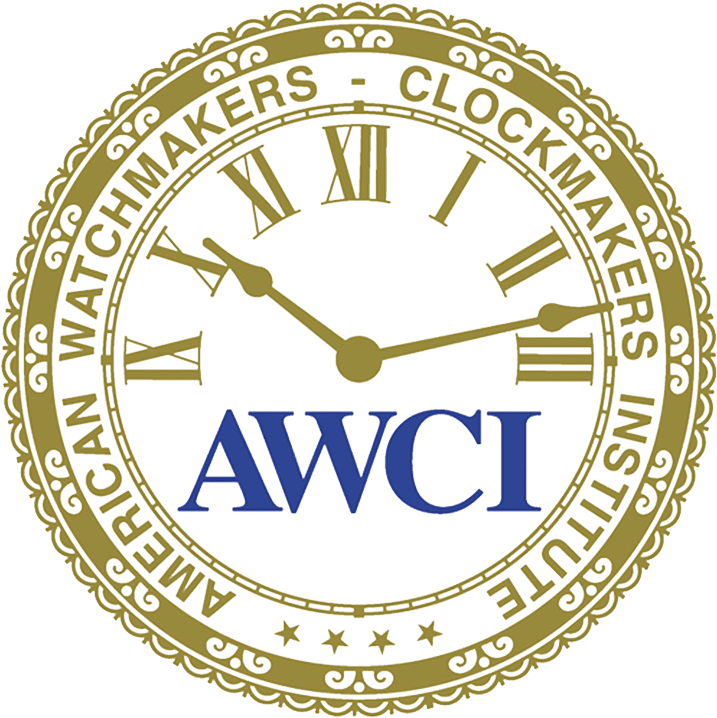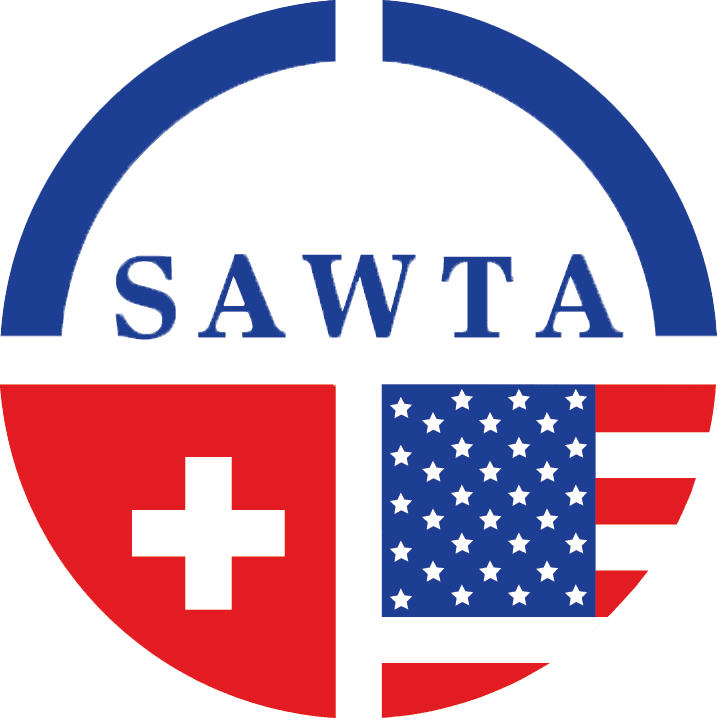 Professional Parts Sourcing Team
Whatever type of strap your watch needs, we'll provide the best options for its band replacement.

Genuine parts, especially for rare vintage watches, can be a challenge, but our long history within the industry has given us access to great sources around the globe. Even if the parts are no longer available, our certified watchmakers can manufacture some parts if needed.
We Service Various Watch Makes & Models
Bulova, Accutron, Swiss Army, Citizen, Gucci, Omega, Seiko, Tag Heuer, Movado, Victorinox, Pocket Watches, Vintage Timepieces and more.
Premier Watch Strap Replacement Services
What's a wristwatch without its watch band to actually strap your timepiece to your wrist?

Just replacing a worn watch band can make your watch look like new. For a current watch style, we are usually able to replace it with an original band ordered from the watch manufacturer. If an original is not available, we can replace it with a similar band to make your timepiece look spectacular again!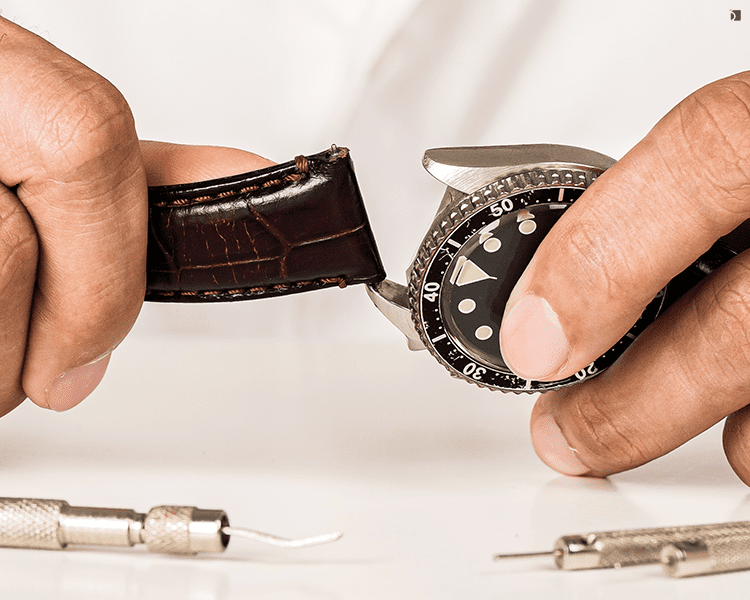 Leather, Rubber, Silicon, or Nylon Watch Band Replacements
There are many different types of watch strap material that your watch band could be made of. We're able to source out and professionally replace your watch strap with materials of leather, rubber, silicon, or nylon of your choosing.

Although we can source any type of watch band for your strap replacement service, we cannot ship the replacement strap directly to you. Instead, we will ship your timepiece back to you with the new band already installed.
Other Watch Band Repair Services
Don't need a watch strap replacement and instead need to repair a metal link watch bracelet?

We also offer watch bracelet repairs and restorations! In many cases, a damaged metal band can be repaired instead of replaced. From adding or removing links to full metal bracelet refurbishments, we can make your timepiece look as good as the day you got it!

Learn about our Watch Bracelet Repair Services »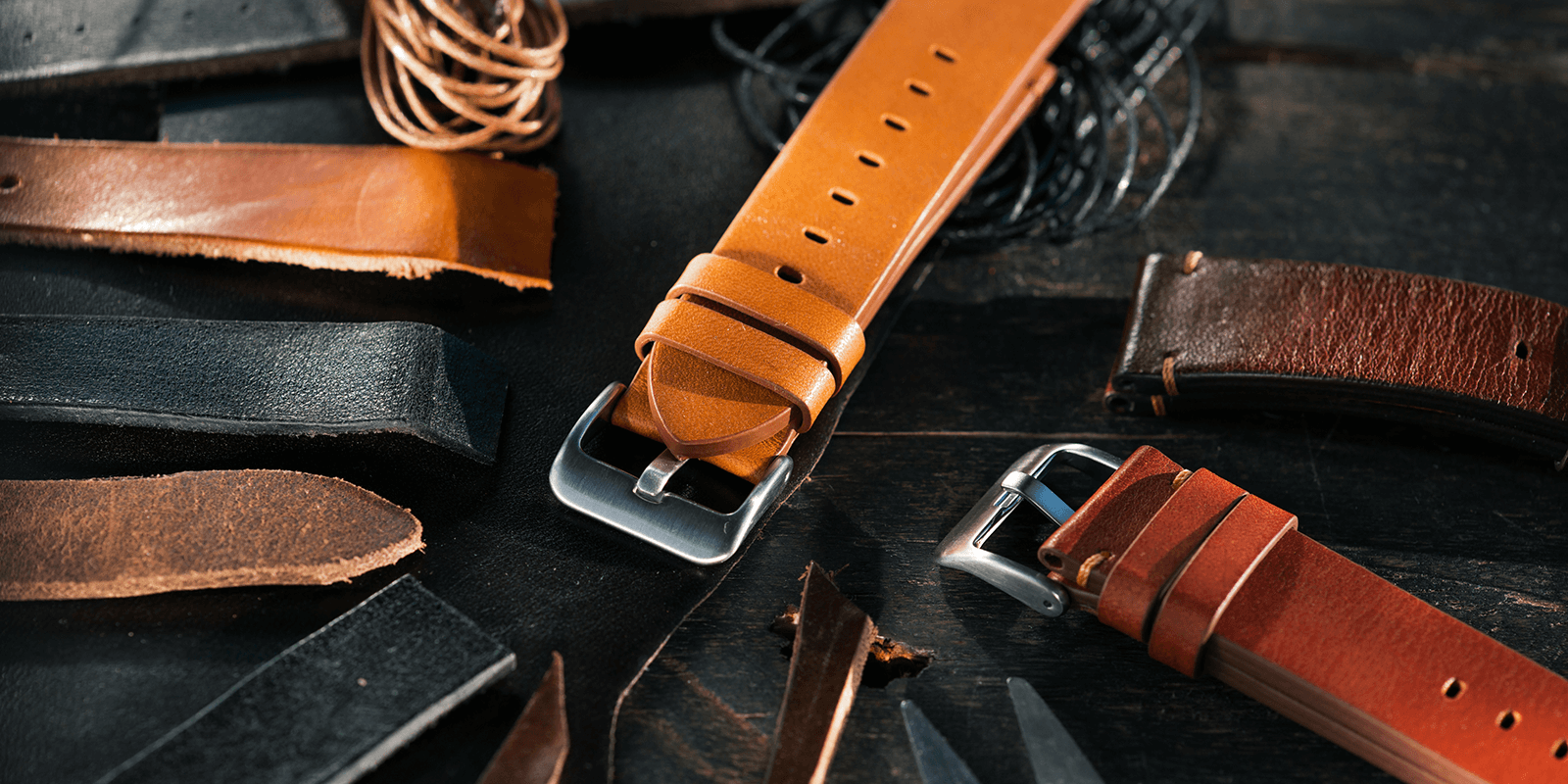 Elite Watch Servicing Environments
My Jewelry Repair is committed to providing premier watch repair services for your watch. Any type of watch that we receive will go through our state-of-the-art Watch Repair Service Center. This Repair Service Center was specifically made to have your watch movement serviced in an environment that ensures that your timepiece will not be at risk with any dust nor microscopic air particles that would inhibit the proper repair.
Our certified and master craftsmen take our services seriously. Each step is taken with utmost purpose and organization to ensure that your watch is receiving the premier service it deserves.
Learn more about the Watch Repair Service Process »

Commonly Asked Watch Repair Questions
How Does Online Watch Strap Replacement Services Work?
Watch Strap Replacement Services depends on the type of watch band repair you need. Regardless if you need a leather strap replaced or its spring bar repaired, all you would need to do for either service is send in your living heirloom of a watch and we make sure it gets the proper care.
Print your shipping label and order slip. Choose your insurance, pack your repair(s). My Jewelry Repair provides step-by-step instructions for safe packaging and travel. All you have to do from there is schedule USPS courier pickup if you don't want to leave your home, or drop-off (with your nearest USPS location). Tracking included for safe arrival and transparency.
How Can I Tell What Watch Band Repair Service I Need?
There are different types of watch band repair services that our Certified Watchmakers can provide for you, which include performing link removals or additions for metal bracelets and sourcing out leather strap for replacements. The first step is to identify which part of your band is causing issues, for example, needing a simple clean and polish for your metal link bracelet, or repairing the metal bar that attaches your leather strap to the case of the watch.
If you have trouble identifying the type of watch repair you need for servicing, our Certified Watchmakers will be able to do that for you with no problem. We'll be able to discuss the actual issue during our online repair process when our team evaluates your timepiece!
How Much Does Watch Strap Replacement Cost?
It all depends on what your watch band needs. Different types of watch bands, including leather straps and metal link bracelets, all have different prices, especially if you're trying to source out a specific brand. The chart below gives some insight to the most common types of watch repair services.
Watch Repair Pricing
Pricing chart for costs associated with some common watch repair services. Pricing may vary for certain brands, luxury and/or vintage watches.
| Service | Starting Price |
| --- | --- |
| Battery Replacement (includes pressure test) | $39.99 |
| Leather Band Repair/Replacement | $49.99 |
| Crystal Replacement | $59.99 |
| Stem & Crown | $69.99 |
| Movement Clean & Overhaul - Quartz | $129.99 |
| Movement Clean & Overhaul - Mechanical | $249.99 |
| See Full: Pricing List | |
What If I Don't Know What Kind Of Watch Repair I Need?
Watches can be complicated and sometimes delicate objects, many of which are one of a kind. Our master watchmakers take utmost care during every step of the repair and restoration process.
Common Watch Situations
Watches generally come to us due to:
Watch worn during inappropriate activities
Improper use of chronograph functions
Exposing watch to magnetic fields
Improper watch function settings
Winding a watch while wearing it
Cross-threading watch crown
DIY battery replacement
Improper watch storage
Unless you're a specialist, don't try this at home. We see a lot of interesting stuff that comes to us from those do-it-yourself folks.
From professional battery replacements to mechanical movement overhauls, we have all of your watch repair needs covered!
How Long Do Watch Strap Replacements Take?
Your watch will be put through diagnostic testing as soon as it is received. Once the price for the parts needed to repair your watch is received from the manufacturer, the estimate will be provided to you promptly. This entire process takes about 48-72 hours.
After ordering the parts needed from the watch manufacturer, they can typically be on order for 3-4 weeks. As soon as your parts are received, you can expect your watch to be completed within a week.
Following completion of your watch repair order, our Quality Assurance Team monitors it for 72 hours to ensure the timepiece is functioning properly before shipping out to you.
Watch repair times can vary for certain brands, luxury and/or vintage watches, or based on the condition of your timepiece.
For a more complete breakdown, please visit: Standard Repair Timelines
---
Ready to Have Your Watch Strap Replaced?
Restore Your Watch's Strap Today!