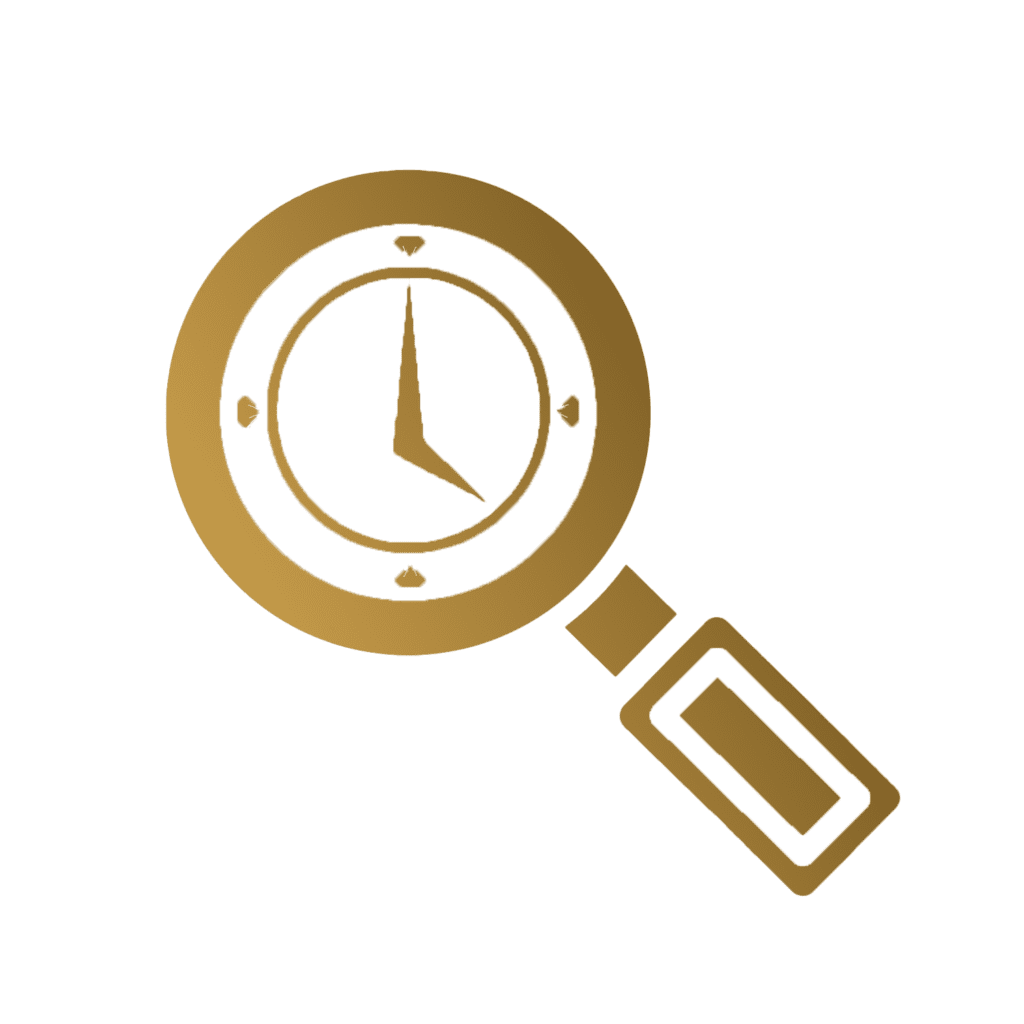 Jewelry Through The Decades Series
Discover the vibrant and audacious world of jewelry from the 1980s. From legendary glam rock vibes to bold power-dressing inspirations, these trends, designs, and cultural phenomena cemented 1980s jewelry as a true symbol of unabashed self-expression.
In a decade known for its daring fashion statements and larger-than-life aesthetic, the 1980s did not disappoint in the jewelry department. Driven by a booming economy and the glamour of Hollywood, jewelry trends of the 80s were characterized by bold, vibrant, and sometimes unconventional styles that screamed opulence and self-expression. From chunky gold chains to brightly colored gemstones, let's take a trip down memory lane and revisit some of the most iconic jewelry trends that defined the extravagant 1980s.
Oversized Hoop Earrings: An Evergreen Staple
Oversized hoop earrings undeniably stood out as one of the defining jewelry trends of the 1980s. These weren't just any hoops; they were grand, dramatic, and impossible to overlook. Adorning the earlobes of countless women from all walks of life, these earrings often ventured beyond mere size. They dazzled with additional elements — from intricate charms and shimmering beads to innovative designs that incorporated multiple hoops cascading in a singular piece.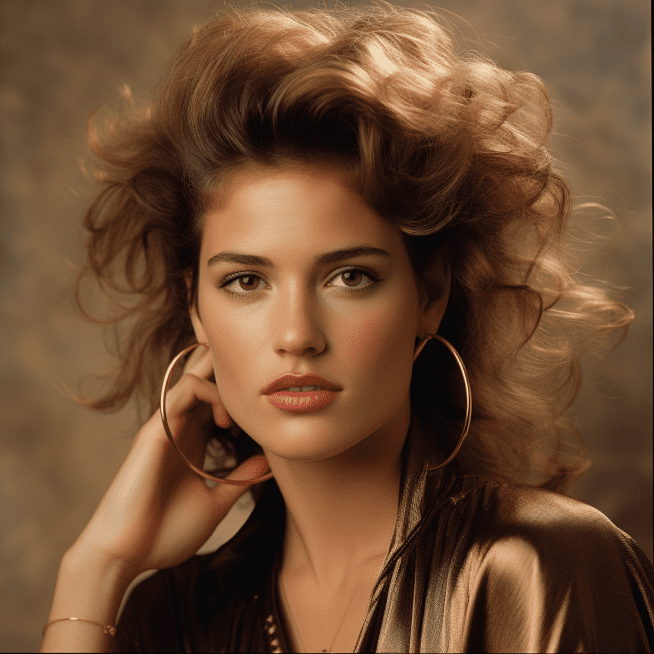 Moreover, they weren't restricted to one particular setting or occasion. From high-end galas to casual outings, these hoops were versatile and ubiquitous. Their popularity was further propelled by celebrities, pop stars, and fashion icons of the era who frequently flaunted them on TV screens, in magazines, and on the red carpet. With every glint and swing, they echoed the ethos of the 1980s – a decade that championed audacity, vibrant energy, and an unapologetically expansive sense of style. The oversized hoop was more than just an accessory; it was a testament to the spirit of a time when bigger often meant better.
Chunky Gold Chains: The Bold and the Beautiful
In the vibrant 1980s, chunky gold chains became a hallmark of luxury and bold self-expression, epitomizing the decade's mantra, "the chunkier, the better." This trend, fueled significantly by the burgeoning hip-hop culture, transformed gold jewelry into a potent emblem of wealth and swagger, adopted eagerly by artists and the general public alike. These substantial chains, often layered in a display of grandiosity, signified more than a fashion statement, reflecting the wearer's status and the era's lavish ethos. Beyond their opulent appearance, the chains showcased innovative craftsmanship, incorporating intricate designs and sometimes even precious gemstones, embodying the flamboyant spirit of the 80s—a trend that continues to inspire with its boldness and artistic flair.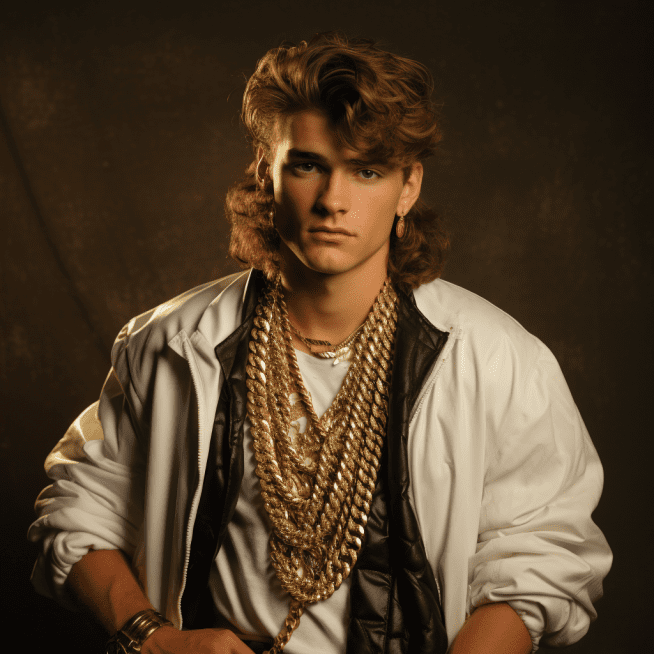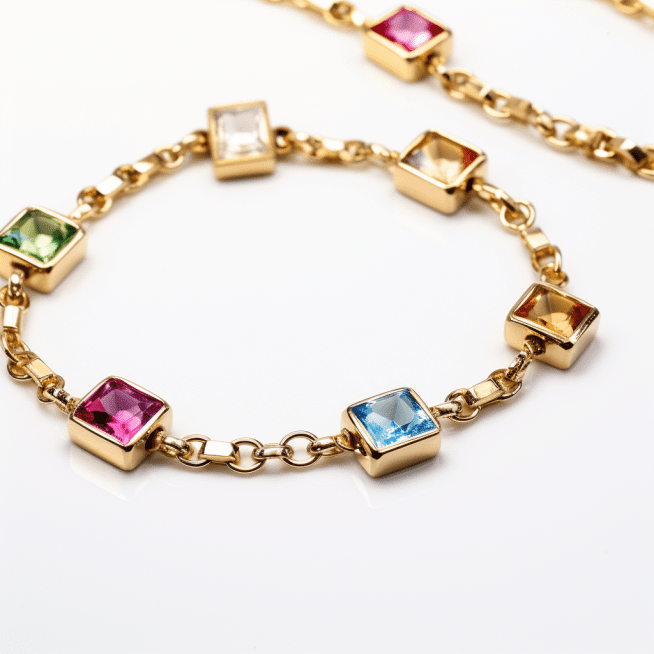 Vibrant Gemstones: A Splash of Color

In the exhilarating 1980s, the jewelry scene blossomed with a vibrant array of gemstones, encapsulating the dynamic spirit of the era. These weren't just mere accessories; they were bold statement pieces that reflected the period's architectural fashion trends, often seen in geometric designs incorporating emeralds, sapphires, rubies, and opals. The decade welcomed a newfound flamboyance and extravagance, particularly in the creation of statement rings and earrings. These pieces, often characterized by large solitary gemstones accentuated by smaller complementary stones or paired with chunky gold settings, epitomized the opulent and unmistakably fashionable aesthetics of the 80s.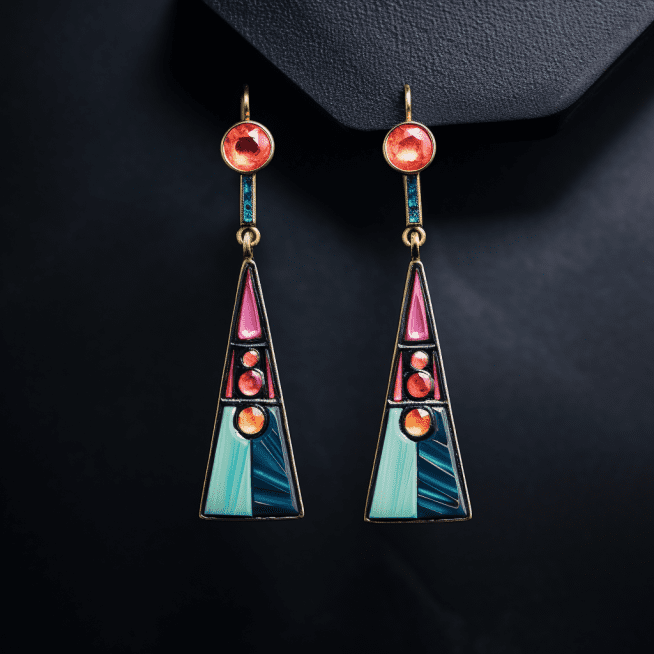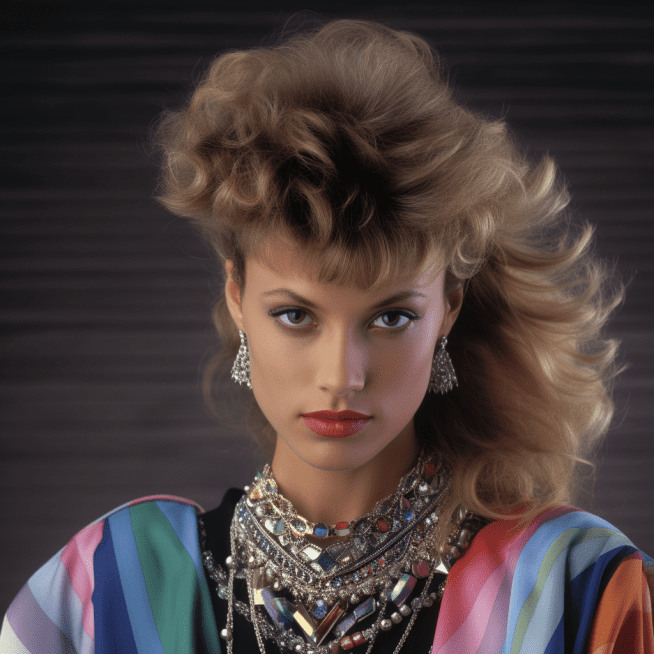 The vibrant gemstones of the 80s were more than just adornments; they were vivid expressions of individuality and taste, bringing a splash of personality to any outfit and serving as perfect conversation starters at social gatherings. This era also marked a time of artistic exploration and departure from traditional aesthetics, with artisans boldly experimenting with unconventional shapes and combinations, establishing gemstones as essential accessories for the style-conscious individuals of the time.
Brooches: A Renaissance of Elegance

In the vibrant 1980s, brooches made a notable comeback, transitioning from being mere heirlooms to gracing the attire of fashion aficionados of all ages. These pieces weren't just accessories but bold statements that embodied intricate designs inspired by abstract themes and vivid depictions of flora and fauna. Adorned with crystals, pearls, and semi-precious gemstones, they added a splash of personality and color to any outfit, shining brightly under the disco-era lights. These brooches, more than just embellishments, emerged as conversation starters due to their innovative designs and versatile styling options, becoming a staple for the style-savvy individuals of the era. Representing the bold and extravagant ethos of the 80s, brooches perfectly merged traditional elegance with contemporary zest, inspiring wearers to flaunt their individuality through their choice of accessories.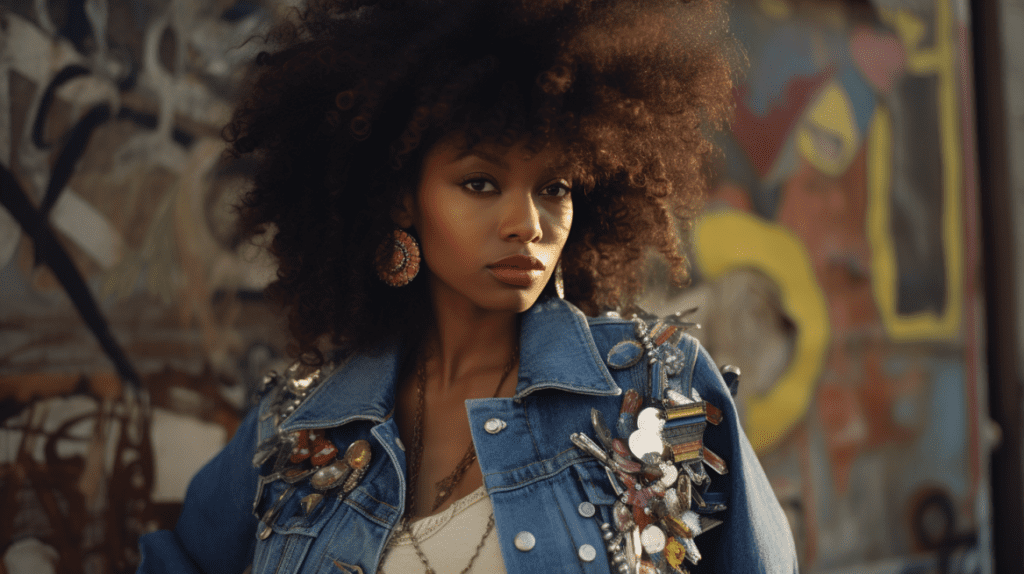 Asymmetric Earrings: Flirting with Unconventionality
In a decade celebrated for its bold and non-conformist fashion ethos, the 1980s saw the advent of the asymmetric earrings trend, which ushered individuals into a new realm of style innovation. This movement, characterized by the donning of mismatched earrings, offered a platform for individuals to express their creativity and personal flair with each appearance. Whether pairing a simple stud with a dramatic dangle earring or opting for pieces with varying colors and textures, this trend epitomized the experimental and audacious spirit of the 80s. It encouraged individuals to break free from the conventional, fostering a culture that revered personal uniqueness and encouraged a complete rethinking of established norms.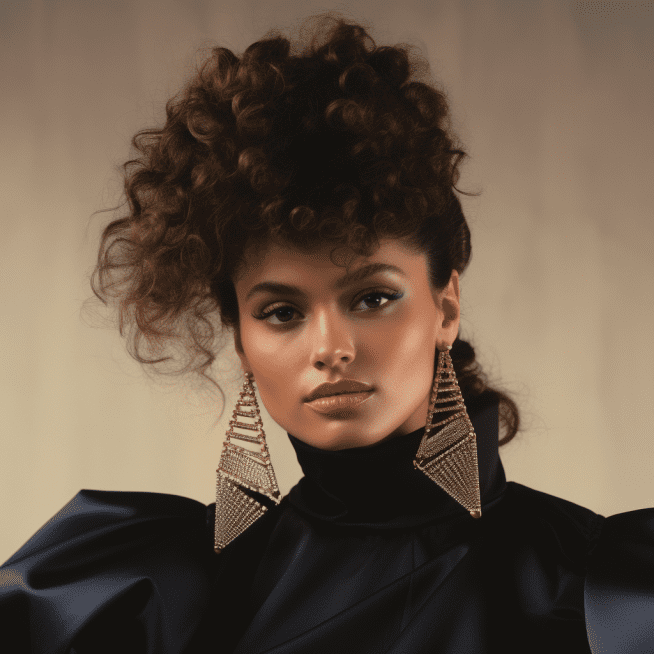 As we reminisce about the glitzy and flamboyant jewelry trends of the 1980s, we are reminded of a time when fashion was bold, and self-expression was celebrated. These trends, characterized by vibrant colors, bold designs, and a dash of extravagance, continue to inspire the fashion world today, proving that the 80s was indeed a golden era for jewelry.
---
My Jewelry Repair
Continuing Jewelry Repair For Decades to Come
The 1980s saw a rise in bold and vibrant jewelry trends, reflecting the extravagance of the era. Today, while the styles may have changed, the need for jewelry repair remains constant. Whether it's restoring a beloved family heirloom or fixing a favorite piece of jewelry, My Jewelry Repair's restoration services allow us to keep the memories and sentimental value of these pieces alive.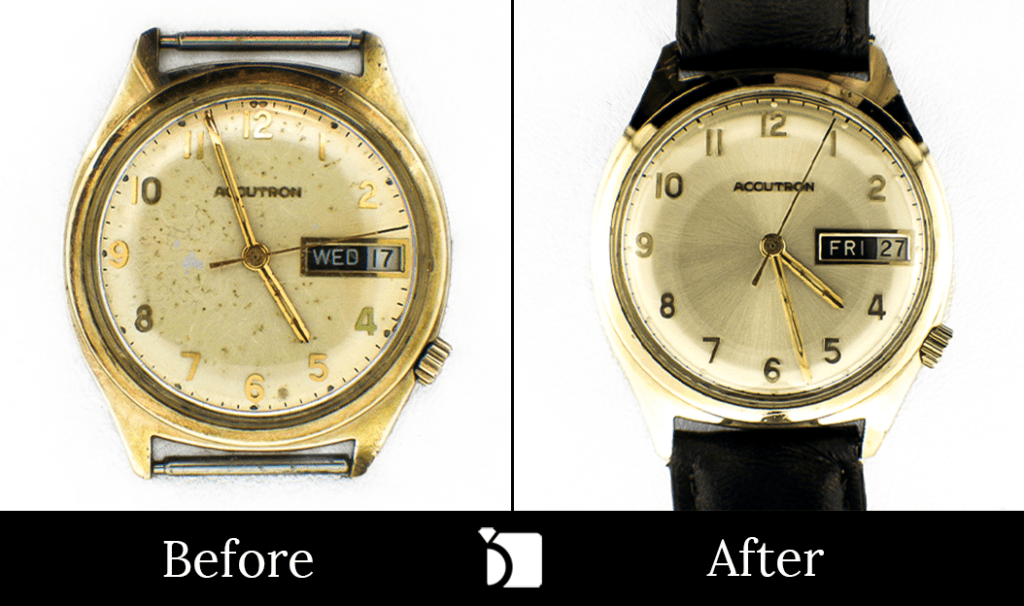 Contact us today to learn more about our easy online jewelry and watch repair service!