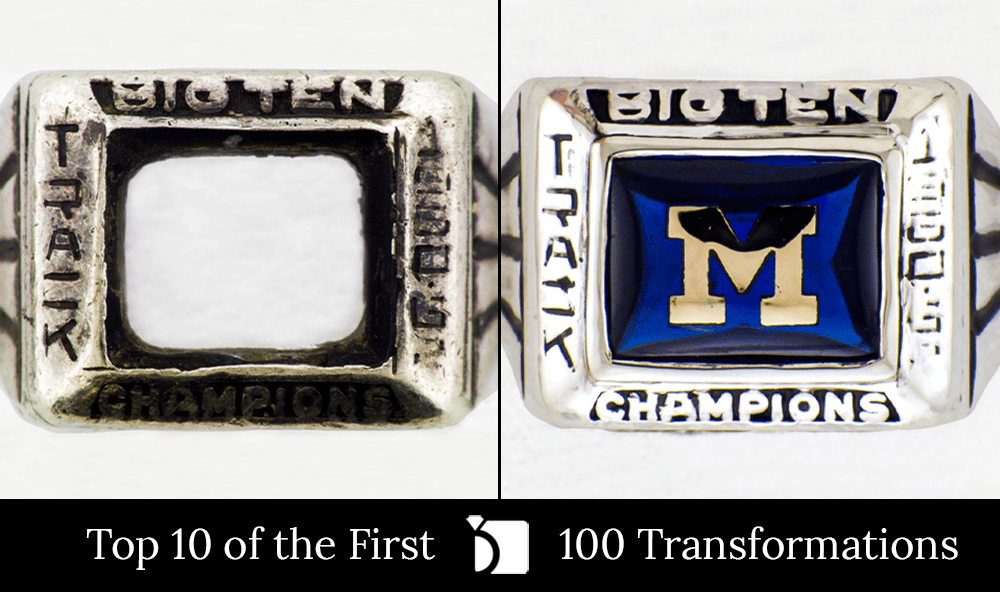 A Look Back At Some of Our Best Transformations
It's the 100th edition of the Before & After series! To celebrate, we compiled a list of the top 10 transformations so far.

But before we begin, let's look at two that just missed the cut.

Honorable Mentions

#10 – Misshapen Sterling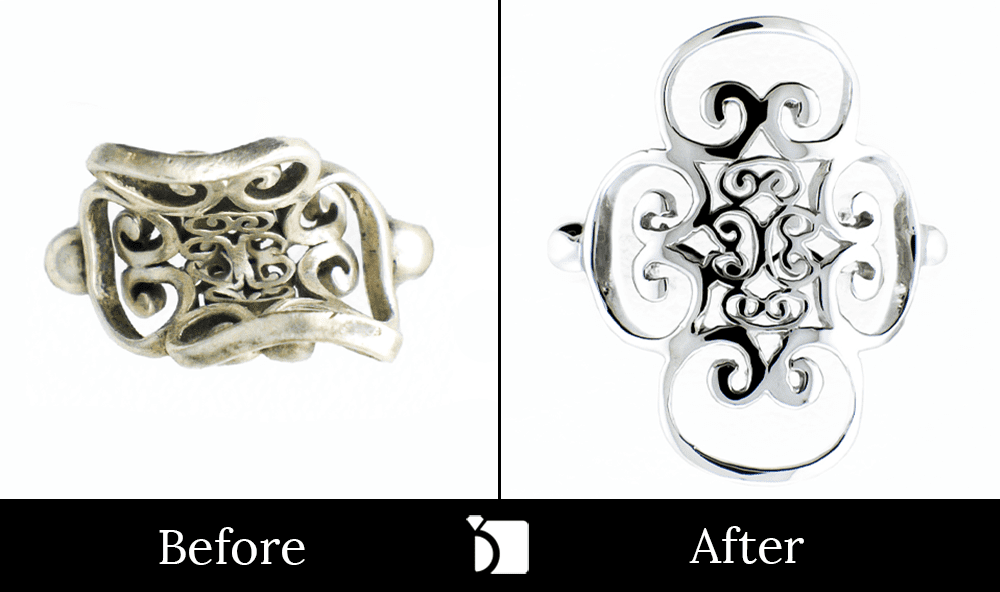 This Sterling Silver Ring was badly misshapen and needed a lot of work: reshaping, resizing, multiple breaks had to be soldered, and more.

But our Master Jewelers were able to bring some magic back to this ring.

Before & After #48

#9 – The Accutron Restoration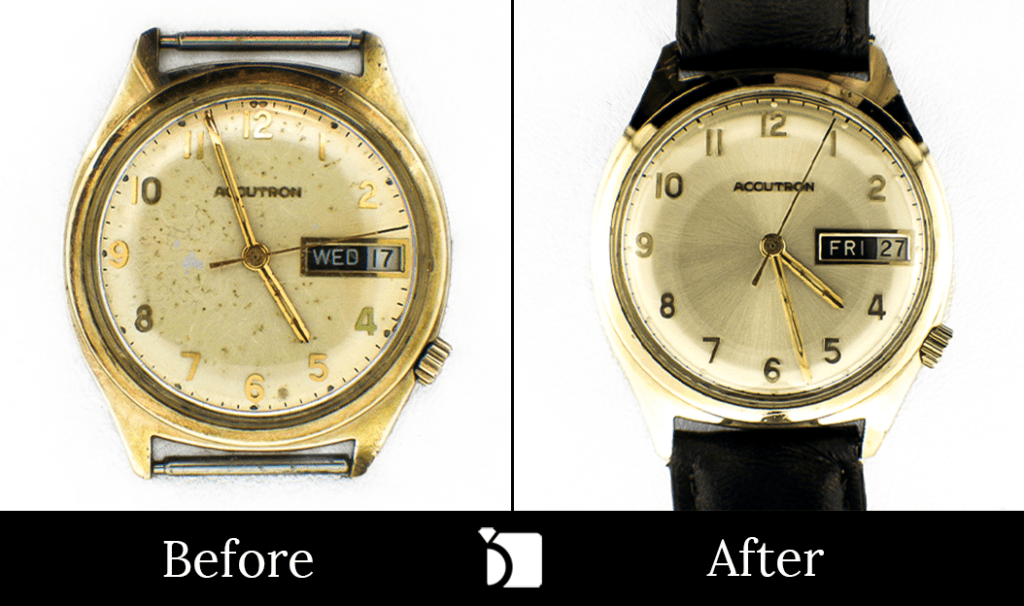 This Accutron Watch from 1970 that required a full restoration on both the interior and exterior.

Detailed clean and overhaul of the movement, dial refinishing, stem and crown replacement, crystal replacement, and a new band. But our watchmakers loved working on it. And the results show it!

Before & After #87

#8 – Broken Gold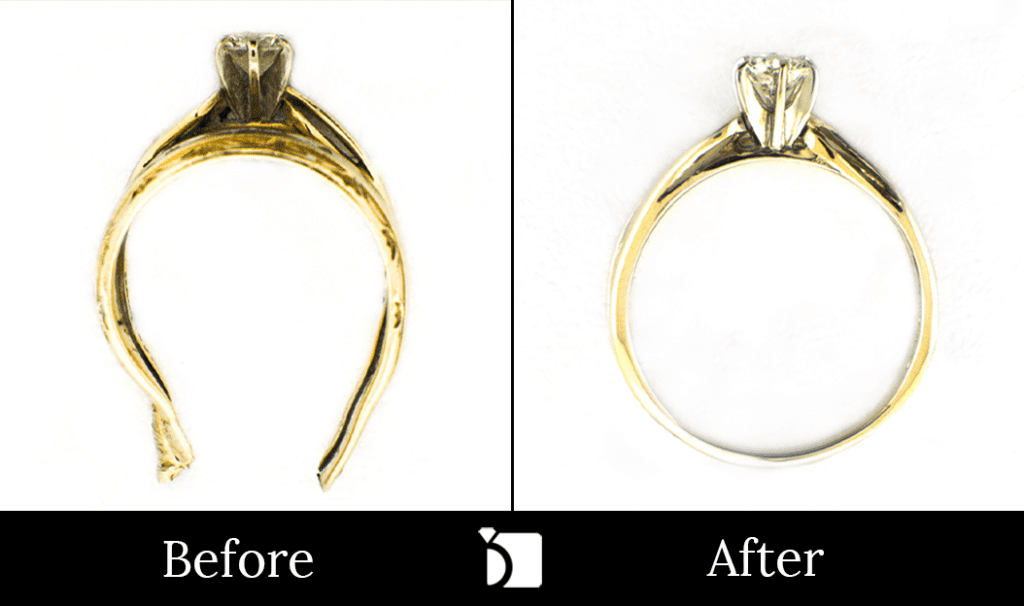 This gold wedding set unfortunately became stuck on the clients finger and had to be cut off. To bring this wedding set back our master jewelers had to perform a half shank repair, size them, and solder them back together.

It is then all wrapped up with our signature clean and polish and it's good to go.

Before & After #70

#7 – The First One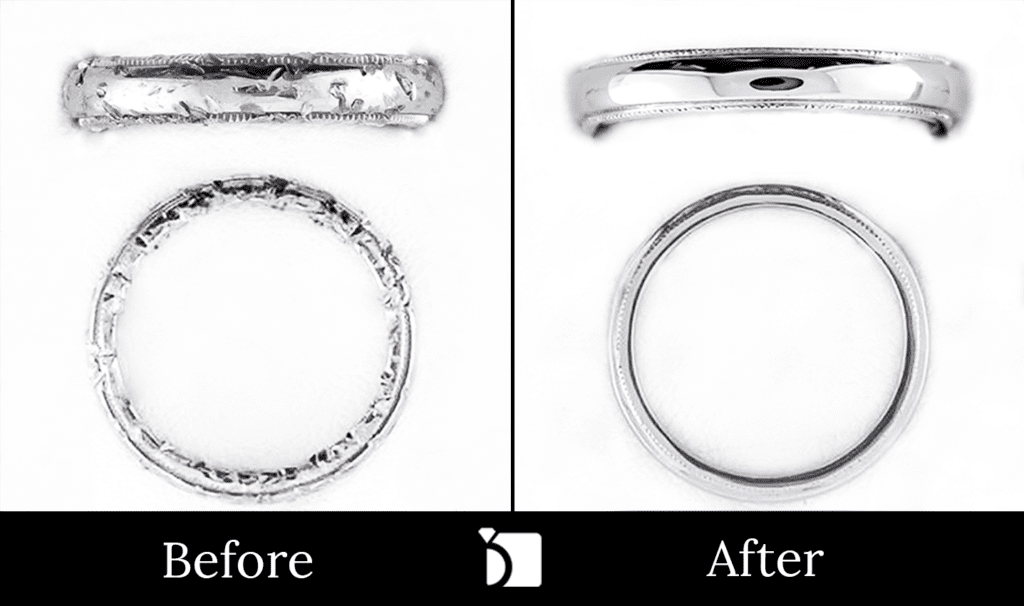 The very first post caught a lot of eyeballs. It's not hard to see why, as this ring looked irreparable after having literally gone down the garbage disposal.

Needless to say, the customer was shocked at how good it looked after our Master Jewelers had done their skillful ring repair services and My Jewelry Repair delivered on their promise.

Before & After #1

#6 – Hollow All the Way Through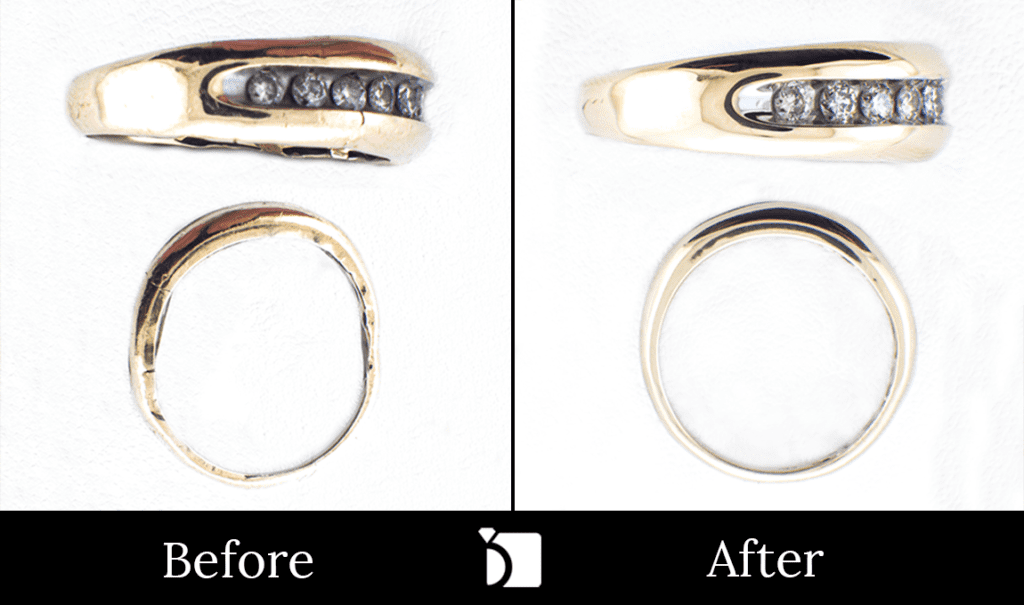 Now if this ring had been made of a solid metal like gold or silver, this repair would be a bit more of our standard everyday repairs. But this ring, had a hollow shank.

Which meant that a slight misstep on the reshaping of the shank could totally destroy the ring! This is a task made for our Master Jewelers!

Before & After #19

#5 – Black Starr & 100 Years Ago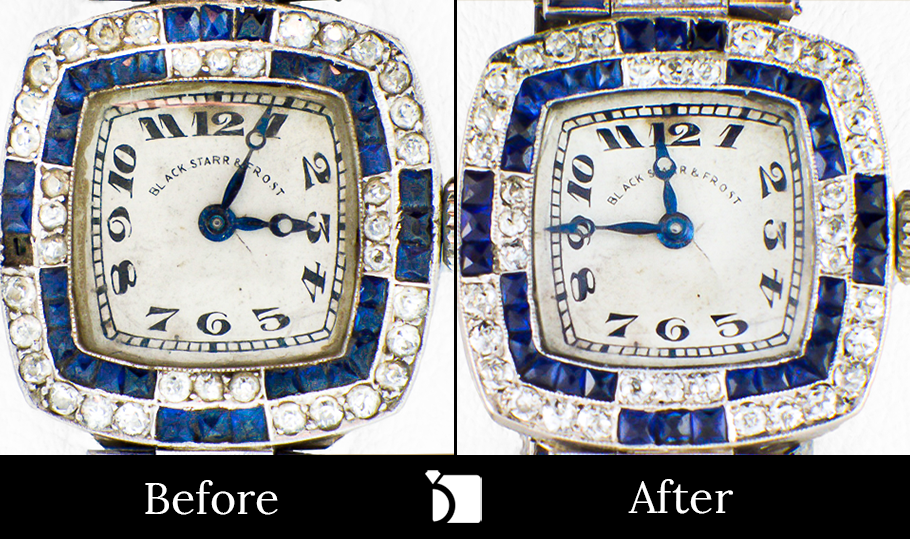 All of the repairs on this list were pretty challenging. But one of the first to truly raise our game was this Black Starr & Frost vintage timepiece from the 1920's. Our sourcing team spent weeks tracking down all of the antique original parts for this watch.

But they got all of the original parts to get this beauty to start ticking again.

Before & After #35

#4 – Smashy McCrushed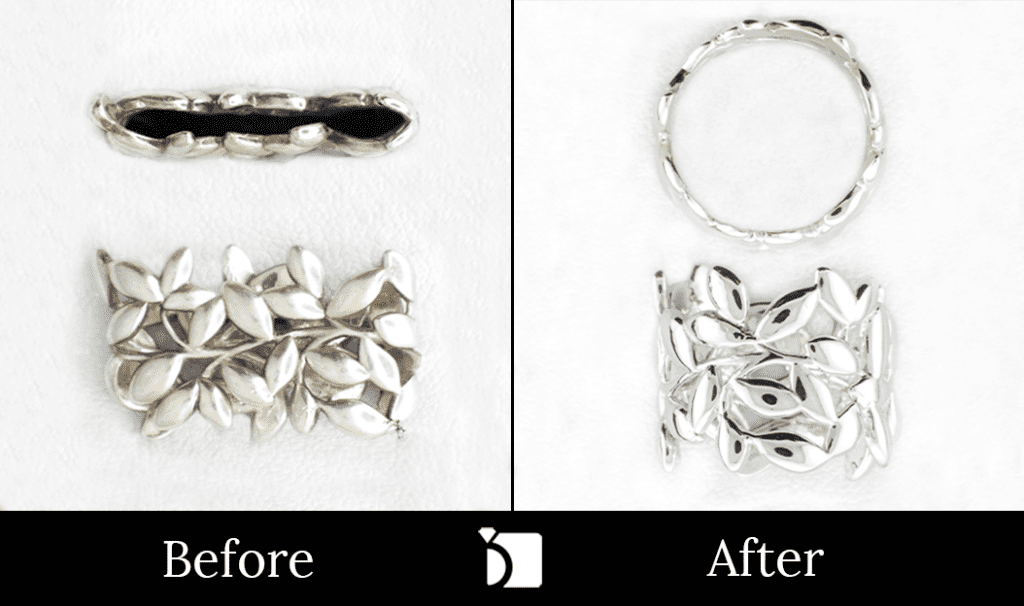 Similar to a repair that we had before we started our blog, this kind of repair of this crushed ring brings out the best in our Jewelers.

It's the kind of repair that makes you think your friend is exaggerating when she tells you about, but then the jaw dropping pictures make you a believer.

Before & After #11

#3 – The Completely Shattered Ring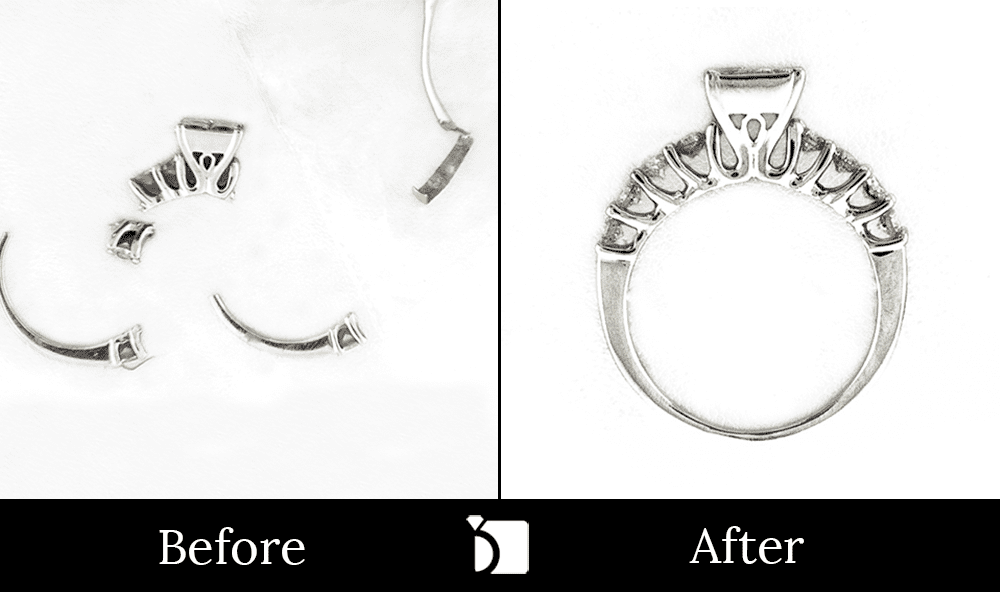 This white gold ring was unrecognizable because it was in pieces and missing 3 diamonds.

We can list all of the work we had to do, but we think the pictures show far more than anything we can say.

Before & After #91

#2 – Vintage Corrosion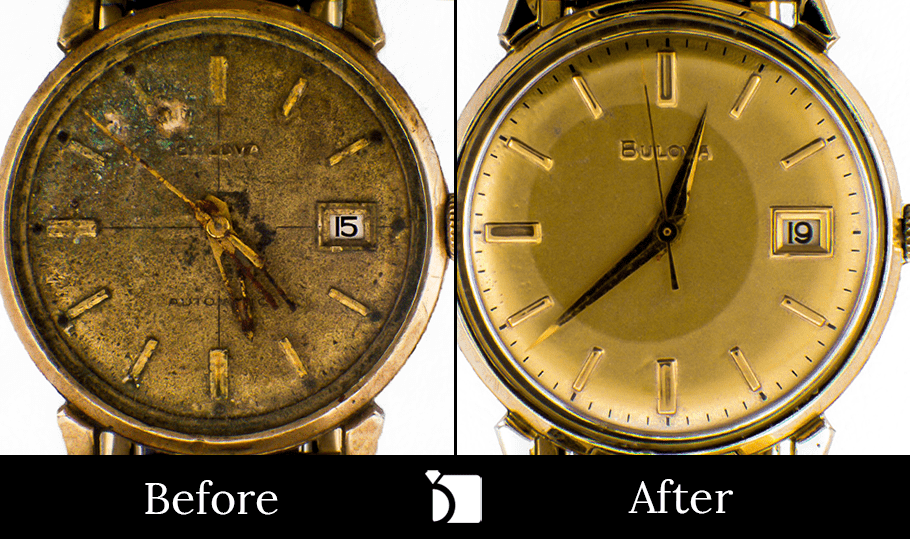 This vintage Bulova Accutron stems back to the 1940's. So much like our Black Starr & Frost example above, this was a challenge in sourcing original parts.

Once that was done, all we had to do was hand it over to our Experienced and Certified Watchmakers to make sure the work was done with precision and voila!

Before & After #39

#1 – Cutting Edge Tech For a Classic Restoration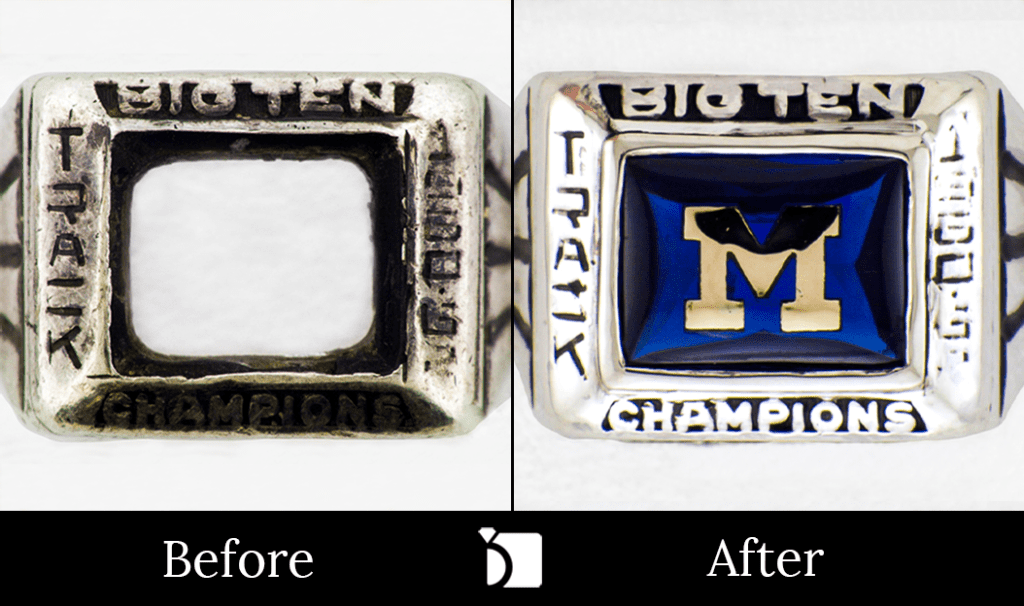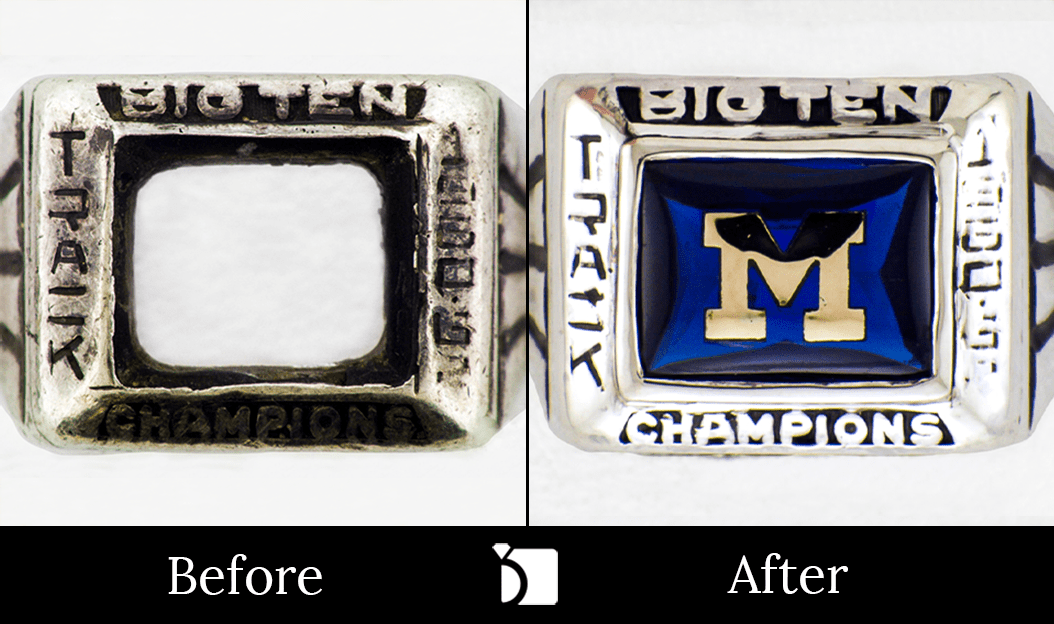 This championship ring required the advanced skills of our Master Jewelers. It needed rebuilding the bezel, custom cutting a stone, engraving the stone, using our 3D printer to create the gold inlay piece, and more.

This restoration was such an amazing transformation, it had to take the number one spot.

Before & After #44
---
That's All Folks!
Thank you for taking the time to visit the Top 10 our Before and After Series so far! Don't worry, we will be showcasing many more of our major transformations very soon.

My Jewelry Repair
#MJRBeforeAndAfter
Before & After #100